Microsoft's detractors had a field day drawing up reasons to critique Windows 8. Awkward interface transitions, poor app selection, and hidden menus, the list could go on forever. Even though the criticisms were diverse, one subtext unified them; with Windows 8, the company wasn't lending an ear to its clients.
However, the Microsoft that inaugurated Windows 8 isn't the same as the one that built Windows 10. Two years after the introduction of Windows 8, the company had a massive reorganization. Microsoft named a new CEO, ousted several board members and top executives, acquired Nokia's device enterprise and embarked on the most significant layoff in its history.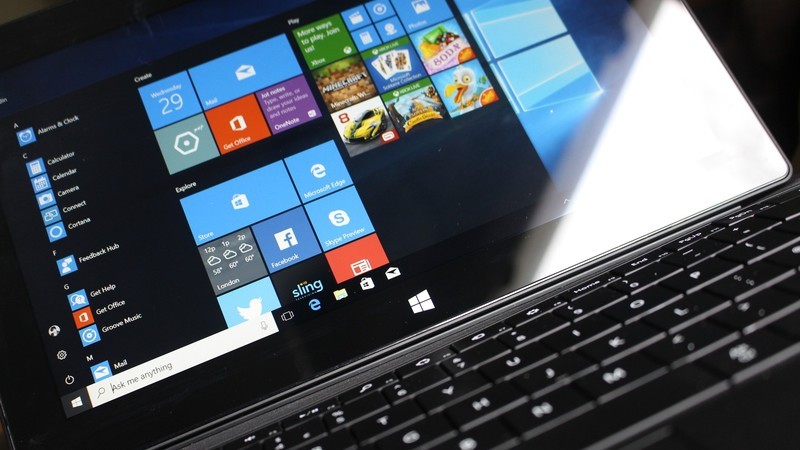 1. Windows 10 comes with added security features
Microsoft touted enhancements in areas such as access control, identity protection, and threat resistance. For instance, in access control, the Windows 10 comes with endemic two-factor verification as Microsoft attempted to have users use more than a single-password that proved to be susceptible.
With the two-factor verification, malicious hackers would need two pieces of distinct information to break into a system, say a password and an authentication code sent to the users' gadgets like a smartphone.  
In matters pertaining information protection, this Windows has a data loss prevention technology (DLP) that differentiates between corporate and personal data and safeguards the former by way of "containment." Corporate data, apps, web content, email and other delicate information is automatically encoded by Windows 10 on mobile and desktop devices.
In malware and threat resistance, the Windows 10 contains features that lock devices and only permit users to run apps signed using a Microsoft approved signing device.
2. Windows 10 brings along notable surprises  
Microsoft's goal with Windows 10 was to rectify missteps made in Windows 8 and to incorporate enhancements in areas such as security. Windows 10 will comes with glaring, whiz-bang features such as:
Hologram technology:

Microsoft added what they referred to as a "holographic computing platform" containing APIs for developers to design 3D apps and a HoloLens – a holographic computer for watching holograms in HD and listening to them is surround sound.

Cortana:

Microsoft's response to Siri.

Two browsers:

Code-named Project Spartan, this new browser debuted with Windows 10. Powered by a brand-new rendering engine, Microsoft claim it will provide a better interoperable, dependable and discernible experience.
3. A universal app platform
Windows 10 is the first OS with a coalesced code base as well as APIs, meaning apps designed for it can also run, with minor adjustments, on other gadgets, such as tablets, smartphones, laptops, the Xbox console, and desktop PC's, supported by the OS.
For end users and business developers, this is excellent news because they'll have an easier time creating applications, application, and incorporation for the OS, without resorting to re-writing them from scratch for various devices.
4. Microsoft aims to take Windows back into the future
Since the launch of the formidable but defective Windows 8, Microsoft has ceaselessly taken damage control measures. In an unsuccessful endeavor to improve Windows, the designers bungled the user interface, leaving scores of disappointed customers.
Information heads were particularly put-off by Windows 8. Its profoundly contrasting touch screen-upgraded UI and its customary desktop interface lacked familiar features; the Start menu and Start button.
5. So far so good for Windows 10
The early reviews of Windows 10 are positive for the most part. CIOs are advised to assess the OS internally to ensure its stability and how it works with custom and commercial apps and hardware devices.  
For more on matters pertaining Windows 10 visit this website via the following link: https://appuals.com/wmi-provider-host-wmiprvse-exe-high-cpu-usage-on-windows-10/