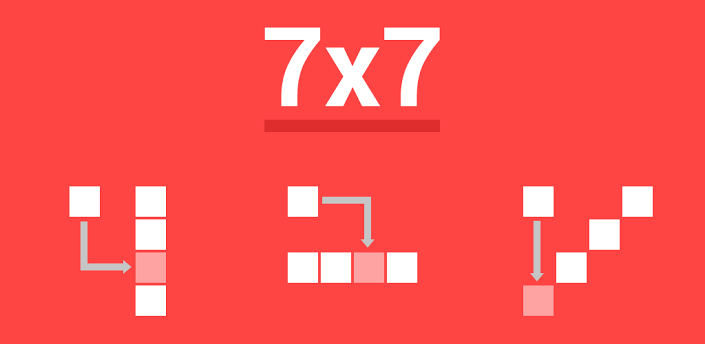 7×7 is a new puzzle game inspired by classic 5 or more. It's easy to grasp and very addictive. Make horizontal, vertical or diagonal rows of the same color by dragging pieces across the board and get points and power ups! Try it out and you won't be able to stop playing it!
If you like simple to learn but tough to master games. This could be for you.
7×7 grid. (49 squares, no need for a calculator) You have to match 4 in a row, horizontally,vertically or diagonally. A simple drag and drop game. Also if you get stuck there is a feature called Move It Anywhere, which lets you cheat a little if you're blocked. You can earn another by clearing 2 rows in a single run. Undo, speaks for it's self.
What attracted me more to this particular game is the minimalism and lack of over the top pizazz. It isn't needed here for a simple game like this. Aimed at the family, fun audience, with a fair bit of addictiveness with no ads, no IAP, a clean and fresh approach. 7×7 is what I wanted when taking a break from the other massive titles at the minute. (Vector and 4 Pics 1 word)
As always we have provided the link below, for you to download and enjoy.