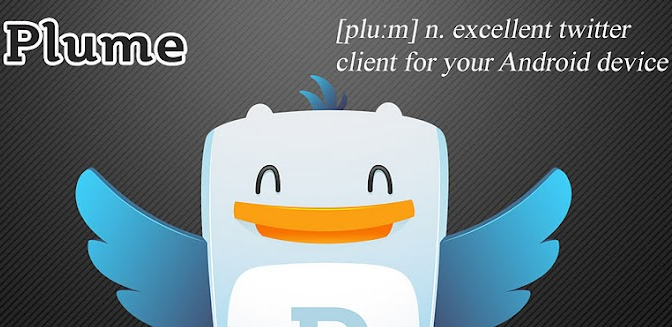 What's in this version:
4.12 – 7th August 2012
– fix username used when replying to a Retweet
– add option to change the Retweet display
– display the name of the location of the post
– add possibility to view a user's favorite tweets
– fix position restoration in some cases
– add Romanian translation
I use this Twitter client everyday, it's my steady and safe option for catching the news and keeping up with the themers and developers that haven't made the move to Google Plus yet. A bit of an issue recently was that Twitter made 3rd party developers make users use their real names, didn't go down well, I hated it myself but Plume added an option to view username-real name-both. This update fixed the real name RT, makes me happy.
As always, grab it from The Play Store