Bolt – Light Lynk Shoes Review
Do you remember those light up shoes other kids had, but your mum always said you couldn't? Well now you've got a job, moved out, and now you can buy your own pair of LED shoes. Electric Styles have combined high quality footwear with some additional LED flair. These are not only comfortable, they look cool and also have the added LED factor which is sure to impress any lady or man.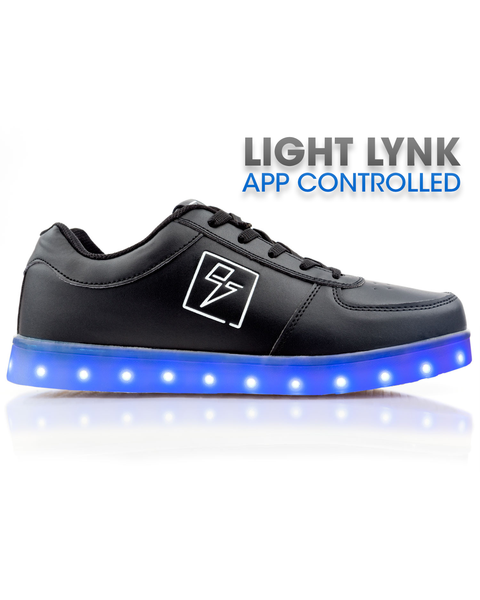 The shoes I was sent were all black apart from the white LED section along the bottom. I love the sleek design, and it meant that I could get a good snug feeling around my feet. The laces allowed me to secure the shoe on perfectly.
Each shoe has a micro-usb port on the right hand side, this is slightly above the button to turn on the LED for the shoes. There was no indicator light on the shoes to let me know they were charging, I had to leave it a couple of hours and then start using them. The app allows you to control the light effect on your shoes with ease. Simply linking via bluetooth I was able to control the colours, speed and themes. This worked perfectly.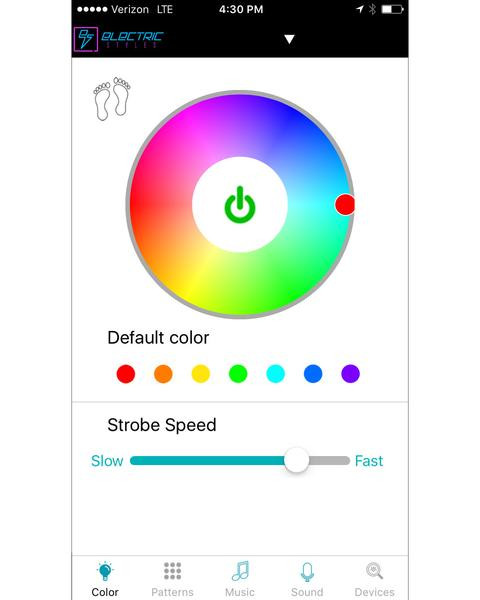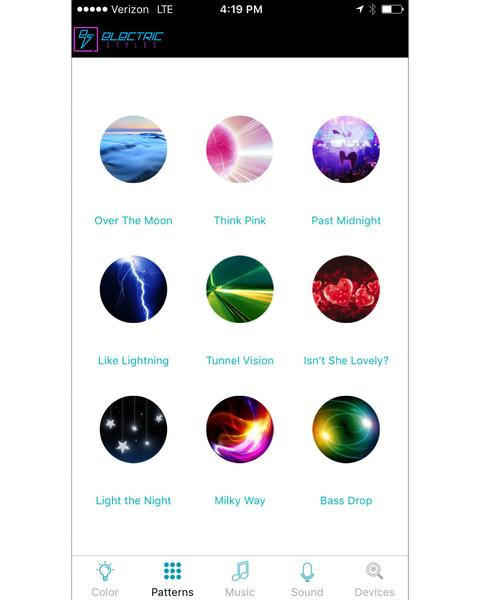 APP FEATURES:
Change the Lights Using a Color Wheel – Full 256 RGB
Sound Responsive – Blink to the Beat
Lynk your music library to your shoes
Text – Call Alert
These are incredibly comfortable too. Though I would suggest an insole, but after from that these are perfect going into town shoes. I think on a good day these can be warm for walks up to half a day, after that I would suggest a more activity specific shoe.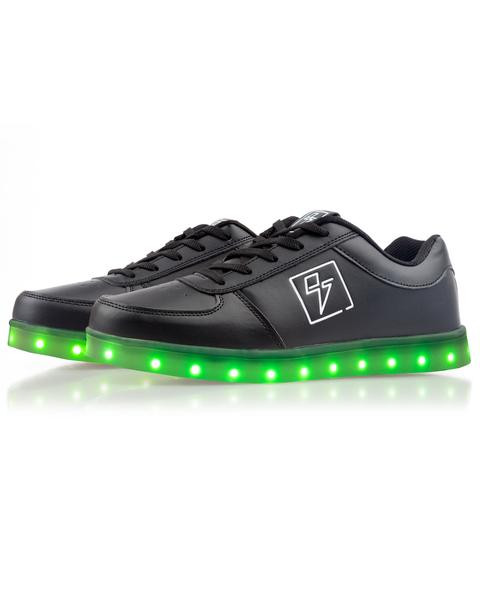 There are a huge variety of light options, including static and dancing LED's. I was a bit of a fan of the white, as when walking in the dark looked really cool. I would say these aren't hiking shoes, they are made to be worn when going out or popping down the road, not for a weekend in the mountains. You can grab these for £90, and though a high price, they work wonders!
electricstyles.co.uk/collections/light-lynk-app-controlled-shoes/products/bolt-light-lynk-shoes-black