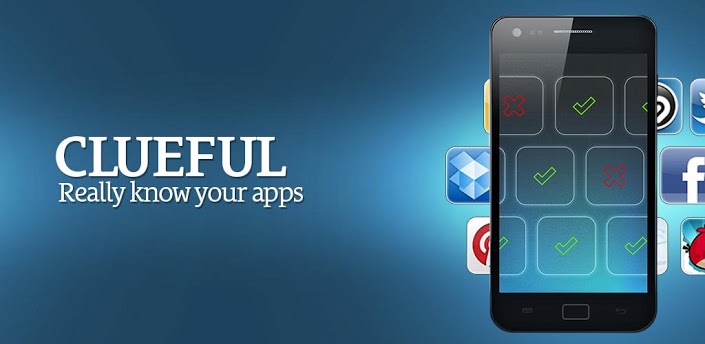 Clueful – Review
Clueful was previously a tool just for iOS users, but now works on Android and will reveal how your installed apps use your personal information.
This is and very simple program to use, you simple install and open it and it checks with the cloud to rate apps as low, moderate, or high risk for privacy vulnerabilities such as reading your texts or leaking your phone number to third-parties. You can then view each specific privacy violation in a nice clear list. It even makes it easier by assign it color codes based on the three ratings.
Most phones will have a relativity normal rating, but its always good to see information apps have access to. I would recommend concentrating on any apps in the high (red) rating, as these offer the most concern. I checked through all the apps in the moderate (orange) section and all seemed above board. I'll agree with what Bitdefender says, they state that Clueful offers the most detailed analysis of apps:
Clueful doesn't only display a list of permissions requested by apps upon install, it goes even further by showing you what apps REALLY do behind your back: leaking your phone number, spamming your notification bar, playing audio ads while on the phone, sending your password unencrypted over the Internet, or even send text messages without asking for your permission!
I would recommend this app, as its got a small footprint and always good to open once in a while to allow you to keep track on the apps your installing. You can download the free app from the Play store via the link below.
Link for the app is below: