We live in a time where technology has integrated itself into almost every single part of our lives: from the way we communicate and interact with each other to the way we run our homes. When used in conjunction with IFTTT aka If This Then That, home weather station allows homeowners to activate appliances and systems within their homes to adapt to changing weather conditions.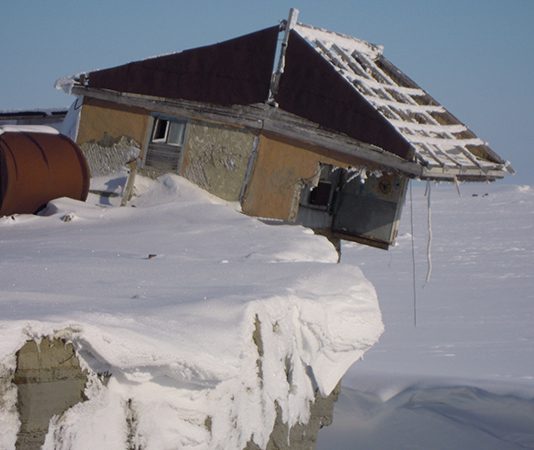 What is a Home Weather Station?
A home weather station is a device containing equipment that is able to measure atmospheric conditions such as temperature, relative humidity, rainfall and wind speed with far greater accuracy than any smartphone app.
As a tech-savvy homeowner looking to fully automate your home, you should first consider investing in a high-quality home weather station for the best results. However, before you buy the first home weather station you find, be sure to do your research online and check out reviews. Weatherstationadvisor.com review the top models so you'll have a better idea.
Controlling Your Smart Home Gadgets
One of the most interesting aspects of smart home technology is that homeowners are able to program their homes to respond in a preset manner in response to changing conditions. Smart home technology allows you to turn up or turn down the heat, unlock your front door and even control lights all with your smartphone or device.
However, in order to do so, you will need to use a software which allows your smartphone or device to "talk" to the various gadgets within your home. Thanks to IFTTT, a web-based service that allows you to create chains of conditional statements known as applets, the dream of a fully automated home is quite possible.
Connecting to IFTTT
With the introduction of smart home technology and smart home gadgets, you can monitor and program your home's devices such smart wifi sprinklers all with your smartphone. However, in order to do so you will need to utilize a software which functions as a bridge between your home weather station, your smartphone or device and the gadgets in your home.
IFTTT allows you to interface directly with your home weather station to receive the latest updates on changing weather conditions. With IFTTT you can choose for your home's smart gadgets to act in a preset manner in response to changing weather conditions thanks to information received from your home weather station.
Controlling Blinds
How many times have you come home after a hard day's work only to walk into a stiflingly hot house with the blinds still up or ever felt that overwhelming sense of gloom and loneliness as you walked into a darkened house?  If only there were some way for you to adjust your blinds to suit the external weather conditions.
Now with the advent of smart home weather stations and IFTTT, you can actually program your blinds to match the weather outside. By allowing IFTTT to interface with your smart home weather station, you can actually program the way your blinds react to changing weather conditions.
Lovely sunny weather outside and looking to catch some rays? Program your blinds to raise or close should temperatures in a room exceed or drop below a certain temperature. With smart home technology, you can now customize your home to suit your every need and mood, all with the help of your smartphone or device.
Controlling Lights
As technology has improved with the times, smart home weather stations are now increasing in popularity in response to the rise of the smart home. Smart home weather stations now only provide you with the latest weather updates but can also work with software such as IFTTT to allow you to fully automate certain processes in your home.
For example, trying to be more energy efficient but still want to keep your house lit up? Program your lights to automatically shut off as soon as the sun comes up. This allows you to minimize energy wastage while at the same time improving security. Rainy weather on the way? Fear not as a smart home weather station can interface with your home in order to automatically turn on the lights as soon as visibility worsens.
As we move towards a time where reduced carbon footprints and improved energy efficiency is the name of the game, investing in a smart home weather station can significantly reduce your home's energy bills.
Conclusion
When looking to invest in a home weather station, you should into account various criteria such as durability, price and also compatibility with smart home gadgets.