Cool Facts Official – Review
Image (if you will) that you're down at the pub, or local wine bar with your group of friends and your in a conversational slump. The dead air is starting to fill up the room and the conversations are lacking. If only you had access to some tidbits of information to get a discussion going again. Enter Cool Facts, this app will give you an interesting, amazing or head scratching fact as soon as you open it!
Cool Facts is a very simple app to use, there is no menu button or initial setup, it works right out of the box. There are two buttons which will either show you a random fact or the latest one to be added to the list of thousands. There are social buttons included, links to the apps Facebook and Twitter pages and also a button to sent the fact to your legions of followers on Twitter.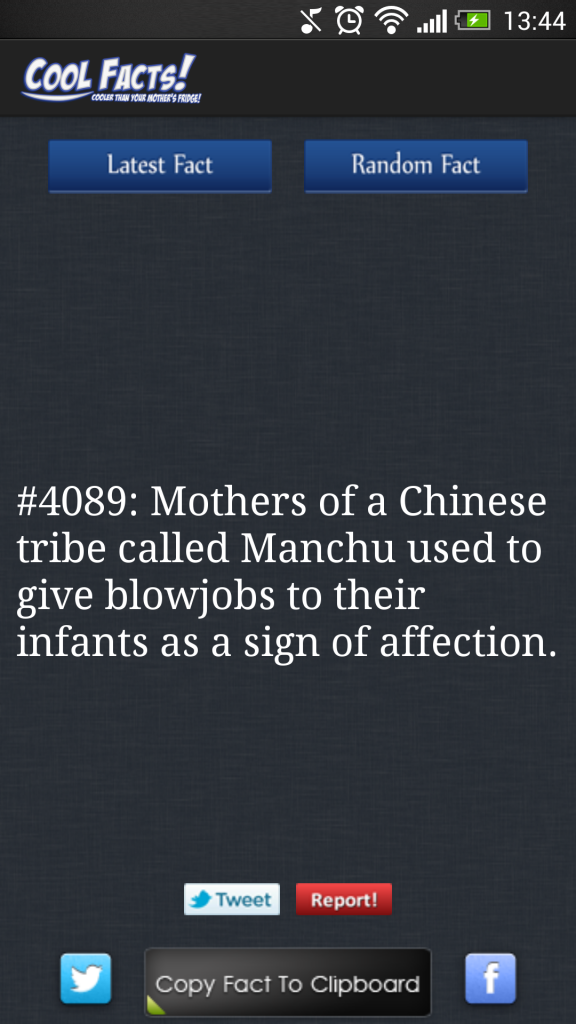 You want to send your fact to a colleague or loved one, then click the "Copy fact to clipboard" button and then paste it into your favourite messaging app. This app is always growing, there was around 100 or so facts added after writing this review so it will never get dull.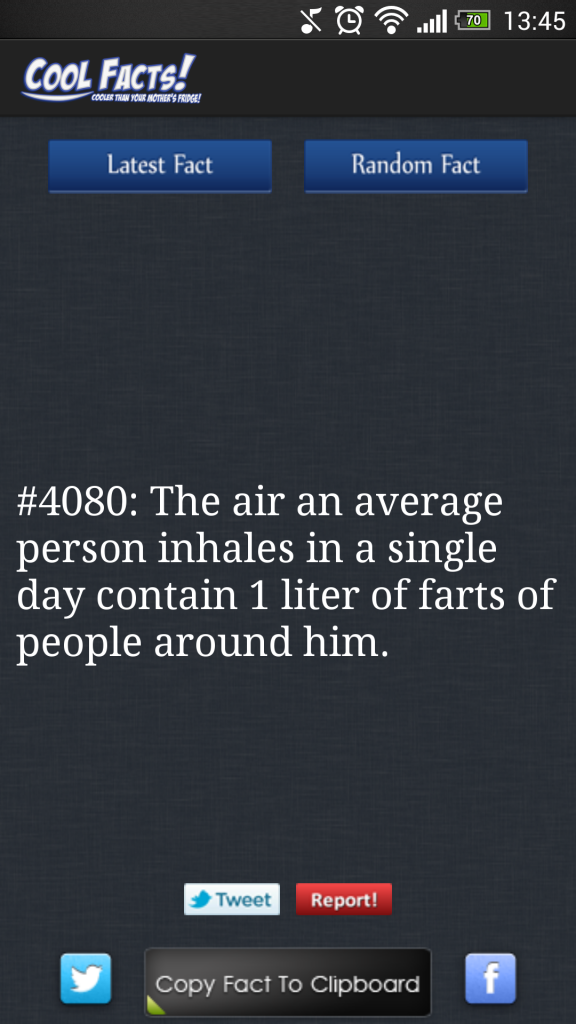 Its a small free app and will almost certainly become a favourite of yours. I have also discovered that the more drunk you get, the more interesting the facts are, i'm not sure if this is a beta feature but it works!
The link for the app is below: