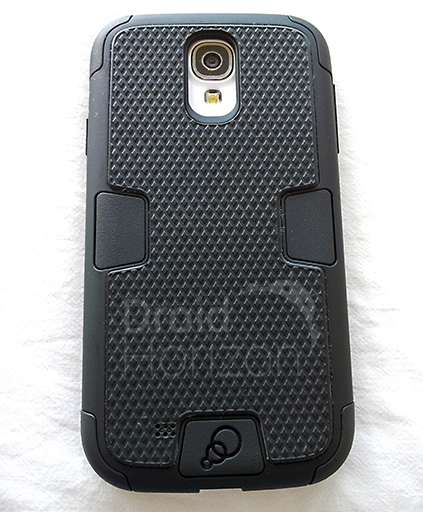 Cygnett Workmate Evolution Case for the Samsung Galaxy S4
This case is marketed as a Tri-material extra-protective case which basically means they have used layers of PC, TPU and silicone to absorb the shocks.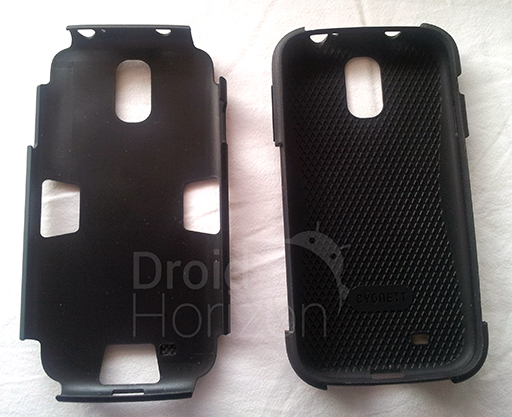 On opening the packaging we find a screen protector and the case which comes as two separate layers – an outer hard shell and a silicone inner shell. When fitted the silicone covers the corners and buttons, with the rest protected by the hard shell.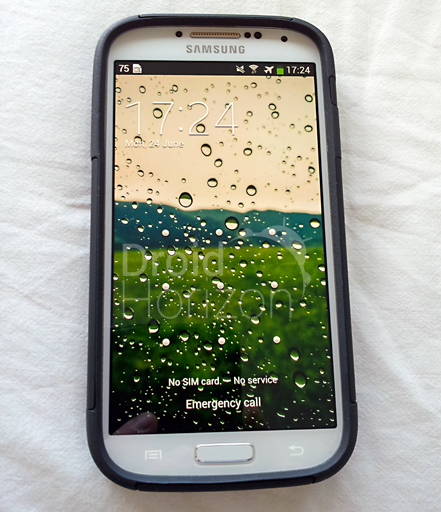 The front edges stick out a few millimeters so that your screen won't get scratched when leaving it face down on a flat surface.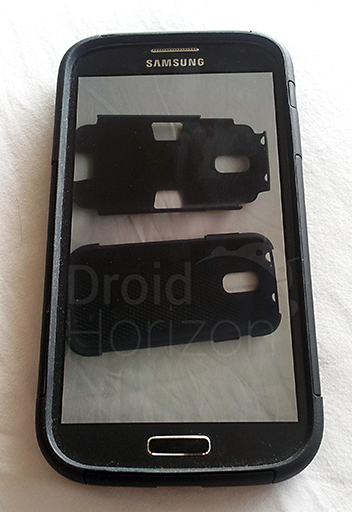 Cutouts for the connectors are well placed, but can create problems when trying to connect some accessories. For instance the USB cable that comes with the S4 can't be connected because it has a wide connector. I found the same problem with some headphone jacks.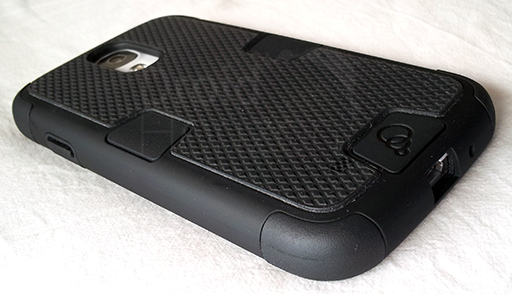 This case is very grippy and I didn't find it to be too bulky in general use, although the volume and power buttons do require extra pressure to press.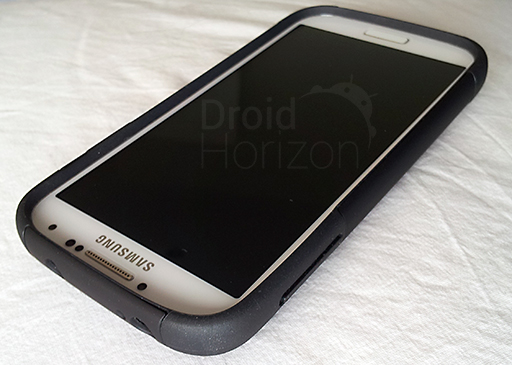 Although I didn't perform any drop tests I have little doubt that the dual-layer system offers great protection against drops and general wear and tear. However the screen is still somewhat exposed without a screen protector. If you put it in the same pocket as your keys, then it will get scratched. If you drop it face down on an uneven surface it could get smashed.
Overall the Workmate Evolution offers a good level of protection without adding a lot of bulk, and is worth checking out if you can live with it's limitations.  You can check it out on the Cygnett website (link below).