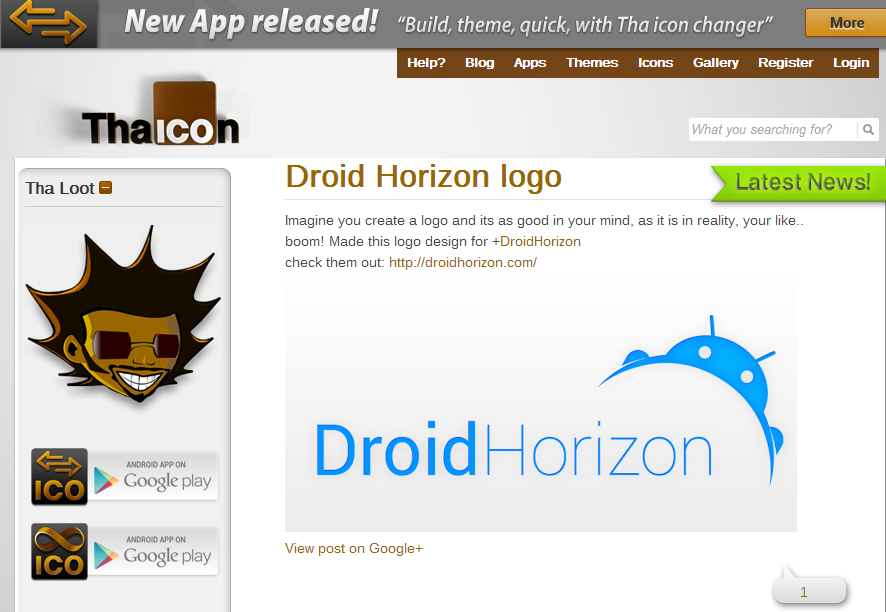 You may have noticed some changes around the site recently and across our social networks. We approached Tha Phlash for some fresh and clean artwork that fits what we are trying to achieve here.( A nice place to visit and interact with, maybe, some news, information or review that is relevant and people will enjoy.) I think we are getting there now and welcome any visitors to come along and join in.  We're having fun and hopefully our followers are enjoying reading what we share and find things useful or interesting.
We have our partners linked on the right of our homepage (not visible on mobile.) These are our nearest and dearest that have helped build DroidHorizon into what you see now. We thank them and we thank you for taking a little time out and showing some interest in what we are sharing.
You can comment on Tha Phlash's Custom Design page here and his new app Tha Icon Changer is available from the button below.
Hope you enjoy the rest of your evening and thanks for being awesome.
Ste, owner & admin.