EasySMX Mechanical Gaming Keyboard Review
The EasySMX Gaming Keyboard keyboard is mechanical, this is a perfect keyboard for gaming, and also perfect for office work.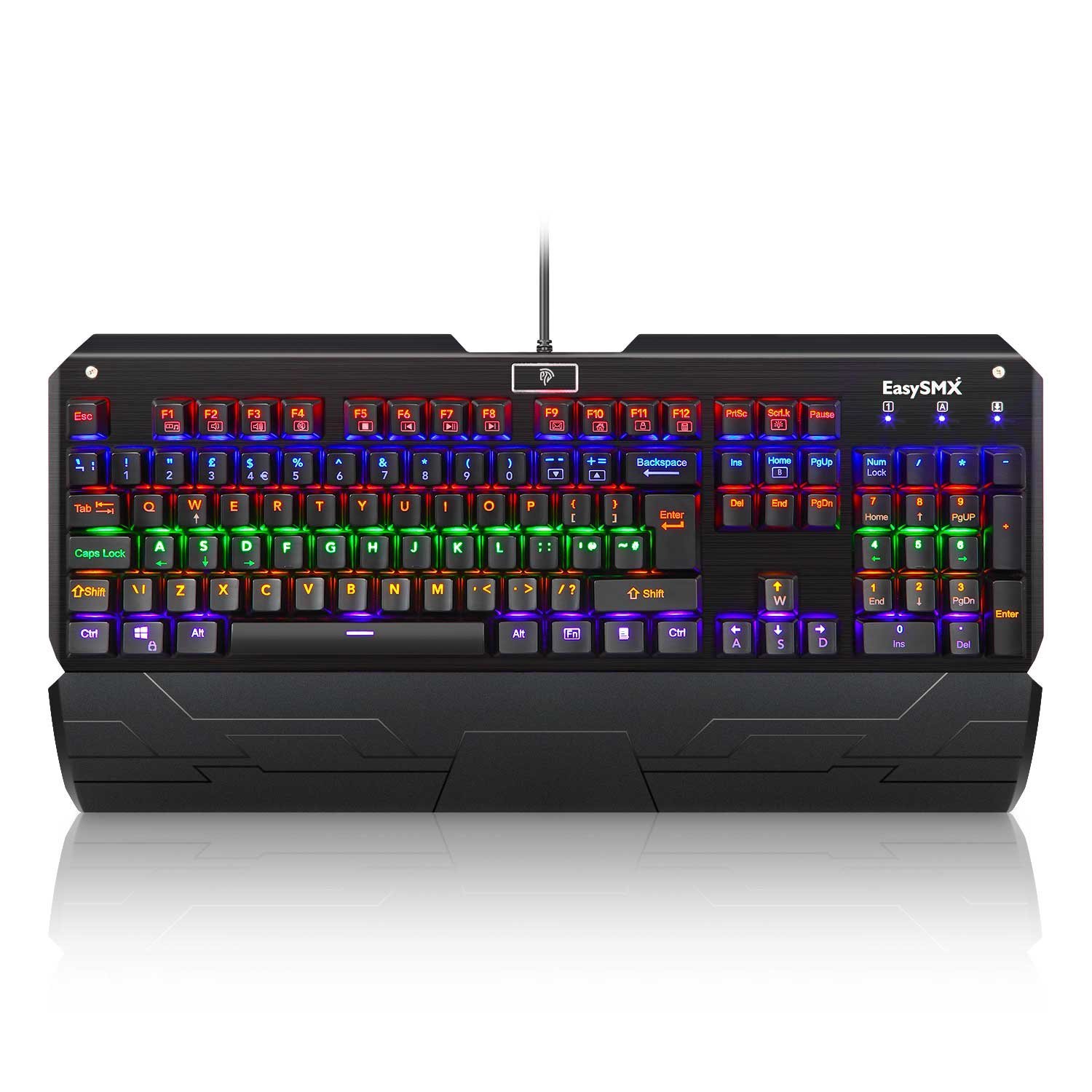 I plugged in the EasySMX Mechanical Gaming Keyboard, and Windows automatically downloaded and installed the drivers.
The EasySMX Mechanical Gaming Keyboard has some tricks up its sleeve in regards to layout. It has the standard layout which includes numpad, arrows, F buttons along the top, and a long large space bar.
It comes with a free arm rest, which clips under the keyboard and is secured. I found previous arm rests tend to move around a lot,, but this one has stayed put.
The keyboard has hot-keys to disable the LED backlight, and even change it a nice breathing effect.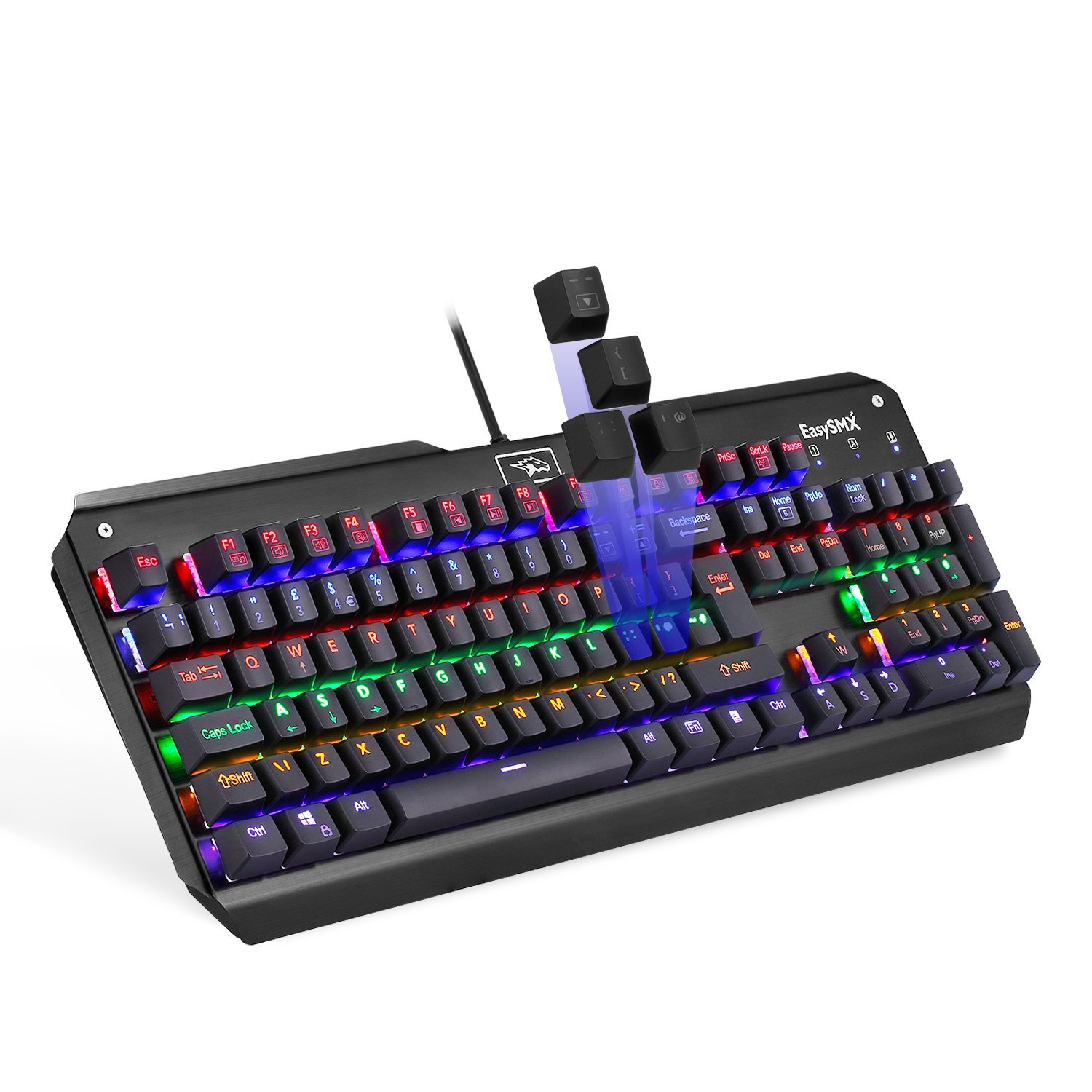 The blue switches are very clicky, and are a little bit louder then I am used to. But the spacing of the keys is great for touch typing and haven't had many spelling errors.
Specifications
Color: Black
Key Quantity: 105
Mechanical Switch Type: Blue Switch
Keyboard Size: 447.5*217*39.3MM
Interface Type: USB
Working Voltage: 5.0V DC
Weight: 1340g
Key Elastic Force: 60g±15g
Key Stroke Travel: 4.0±0.2mm
Key lifespan: 50,000,000 times strokes
Keycaps printing method: Laser
Backlit: Colorful
Compatibility: MAC & PC (Windows XP/Vista/7/ 8)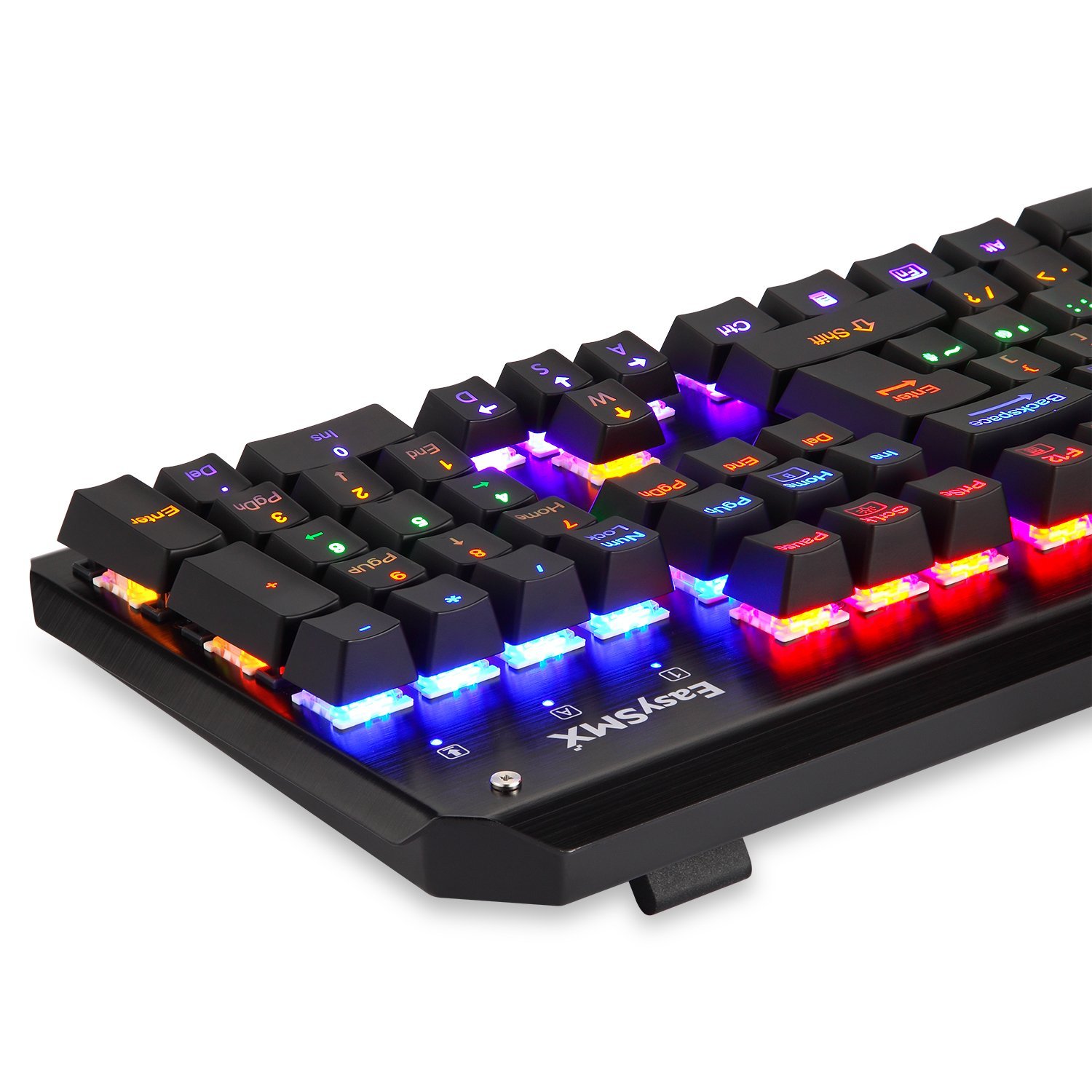 Now for the reveal, the price for all this power is £39.99. We tend to mention, but there is always a cheaper option, and this is that cheaper option!
amazon.co.uk/Keyboard-EasySMX-Mechanical-Rainbow-colored-Switches-Gaming/dp/B075YDF128/ref=cm_cr_srp_d_product_top?ie=UTF8