EasySMX V350 3.5mm Wired Gaming Headset Review
EasySMX are not name I have heard in regards to gaming products, but having checked them out they look awesome! Their V350 headset comes with huge cushioned ear pads, and great sound quality.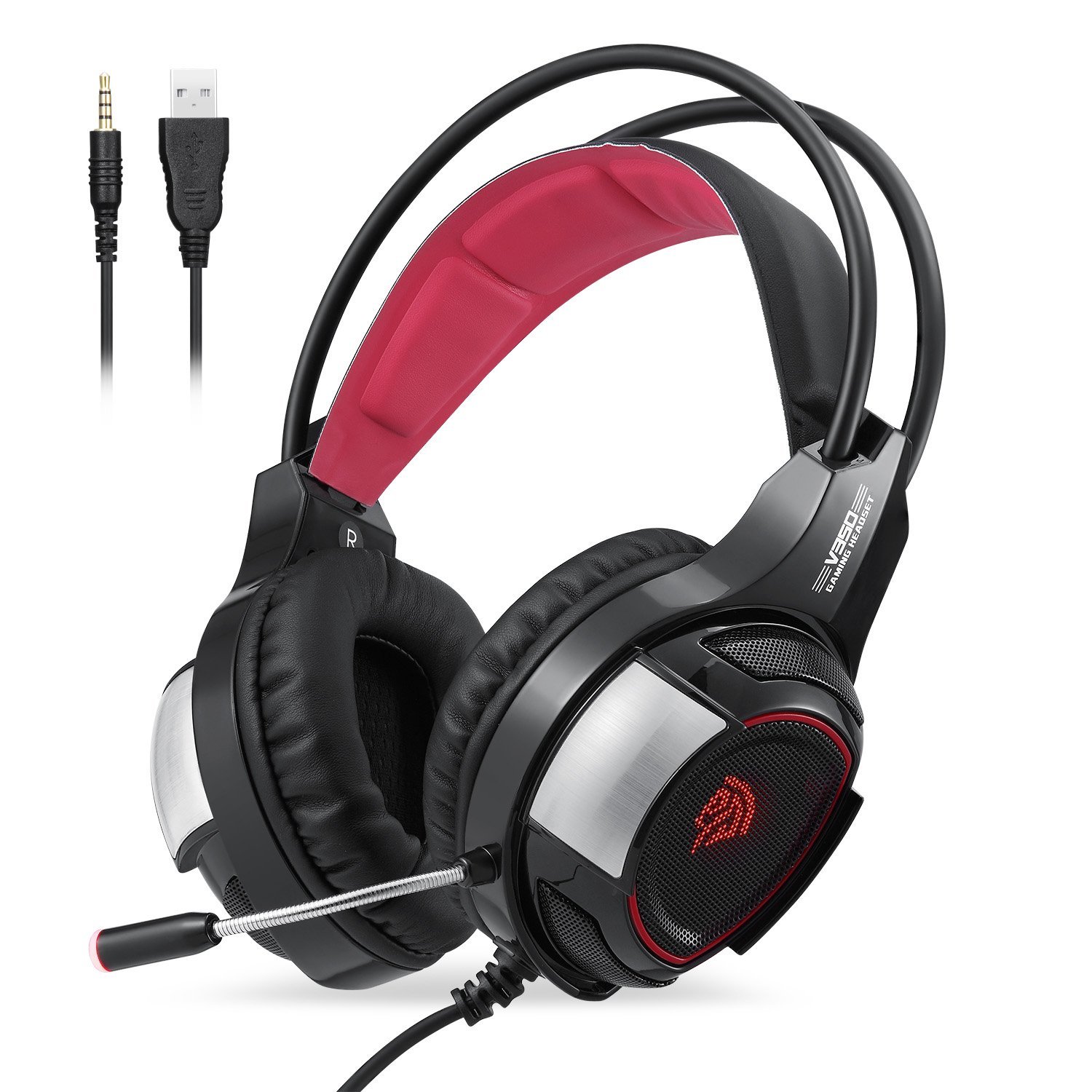 The headphones are wired some come with a 3.5mm cable, allowing me to connect to my laptop. Compared to Bluetooth headphones, I found this kind of connection best and didn't have any issues. There was no lag and drivers installed as soon as the USB cable was plugged in.
Turning on the V350 starts that light show through the logo. The controls for the listening and mic volume are all in the right place and feels incredibly intuitive. There is an LED on the mic and the volume wheel works really well.
The sound quality was excellent, those drivers really pump out the sound. The noise blocking pads are awesome, and keep all the music in and all the background sounds out. They feel really comfortable on the head and I have worn them for 7 hours or so in one sitting.
Voices are incredibly crisp and action sequences explode inside my head. The omnidirectional microphone is easy to use, and when doing Skype calls with France, people had no problem hearing me at all.
TECH SPECS:
Driver diameter: Φ40mm
Speaker sensitivity: 103dB±3dB
Speaker impedance: 32 ±15%Ω
Frequency range: 20Hz-20kHz
Mic dimension: 4.0 x 1.5mm
Mic sensitivity: -42 ±3dB
Mic impedance: ≤2.2KΩ
Mic direction: Omnidirectional
Cable length: 2.15M
Headset interface: 3.5mm stereo+USB
Headset weight: 385g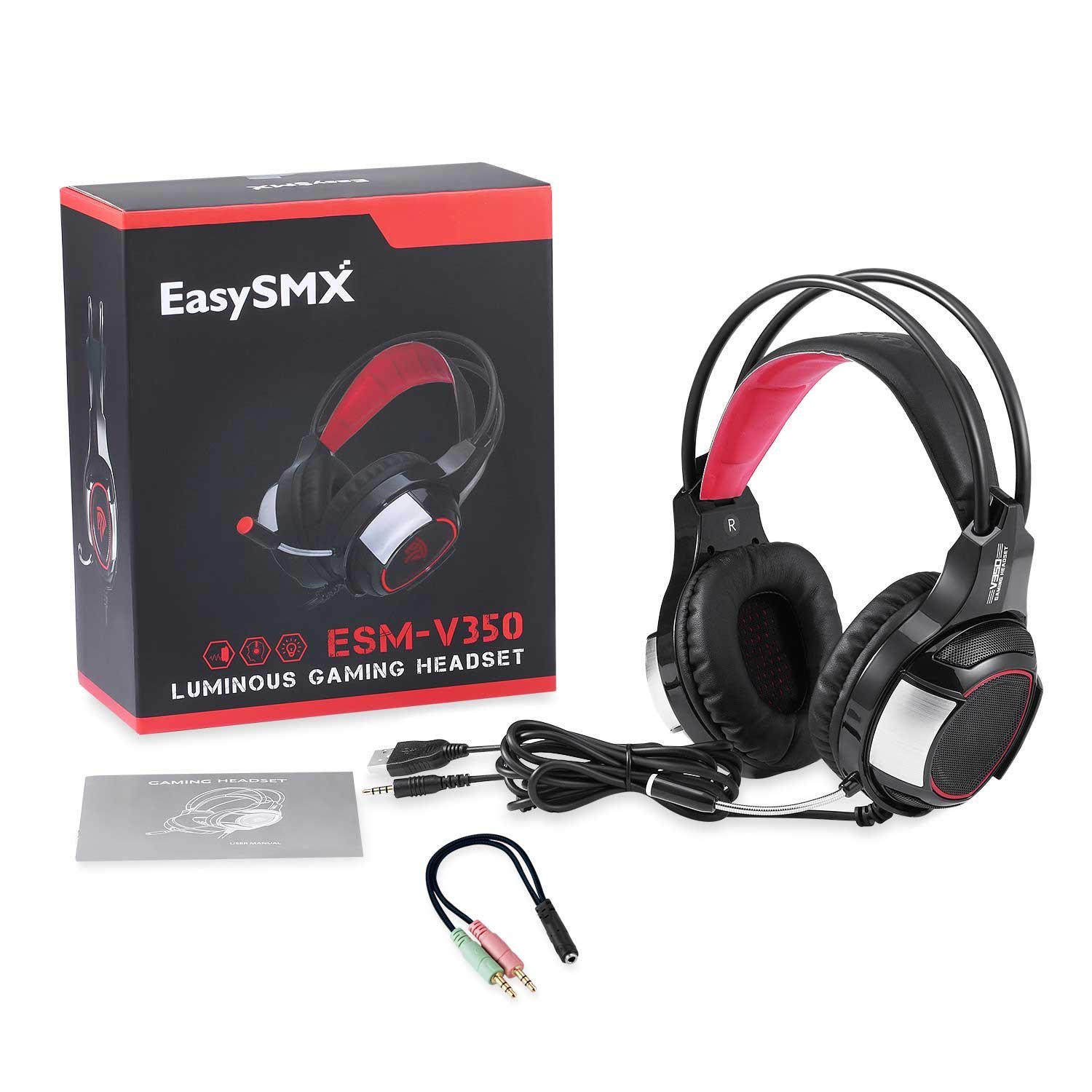 The damage is a miniature £17.99 via Amazon. This is an excellent price and well worth it.
amazon.co.uk/EasySMX-Suspension-Isolating-Headphone-Microphone/dp/B0757MX4L5