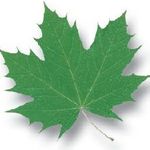 Before beginning this review, let me first say that Greenify is a root-only app.  If you haven't rooted your device and have no intention of doing so, then Greenify isn't going to work for you.
Now Android has pretty slick memory management and despite the plethora of task killing and memory manager apps on the Play Store, the general advice is to just let Android do it's thing.  However some apps are a bit naughty.  Even when you aren't using them, they hang around as a background process consuming memory and more importantly using CPU – draining your battery by waking your device from sleep.  ICS and JB have helped by allowing us to disable the bloat apps that can't be uninstalled.  However once an app is disabled, you can't run it any more.
This is where Greenify comes in.  Once installed, you simply select the apps that you'd like to hibernate.  Whenever you turn your screen off these apps will then be put in a state of hibernation.  Obviously there are some apps that need to stay running in the background like messaging or alarm apps, but for other apps this is a great option (especially those that have been showing up in your battery stats).
Greenify is a free app, so give it a whirl if you have root access and let us know how well it works for you.  If you find it useful, you can also make a donation to the author using the 2nd link below.