How to downgrade Hangouts 2.3  to the old Hangouts 2.1.317
The new Hangouts is out with voice calls and a brand new look.The new look is to fit Android L design principles. Now I'm not sure if I need Android L to appreciate it or if it's just a half baked version to work with KitKat APIs. Having to have a Hangouts dialer app seems to be evidence of this. Two dialers on a phone doesn't seem sensible to me.
The main thing to stop me using Hangouts 2.3 is the loss of swipe controls; rather than pressing back you could previously just swipe left and right to get into open chats and current chat. I just couldn't get used to not being able to swipe and in my opinion the new layout is bulky. Again this could be due to being designed for Android L not KitKat.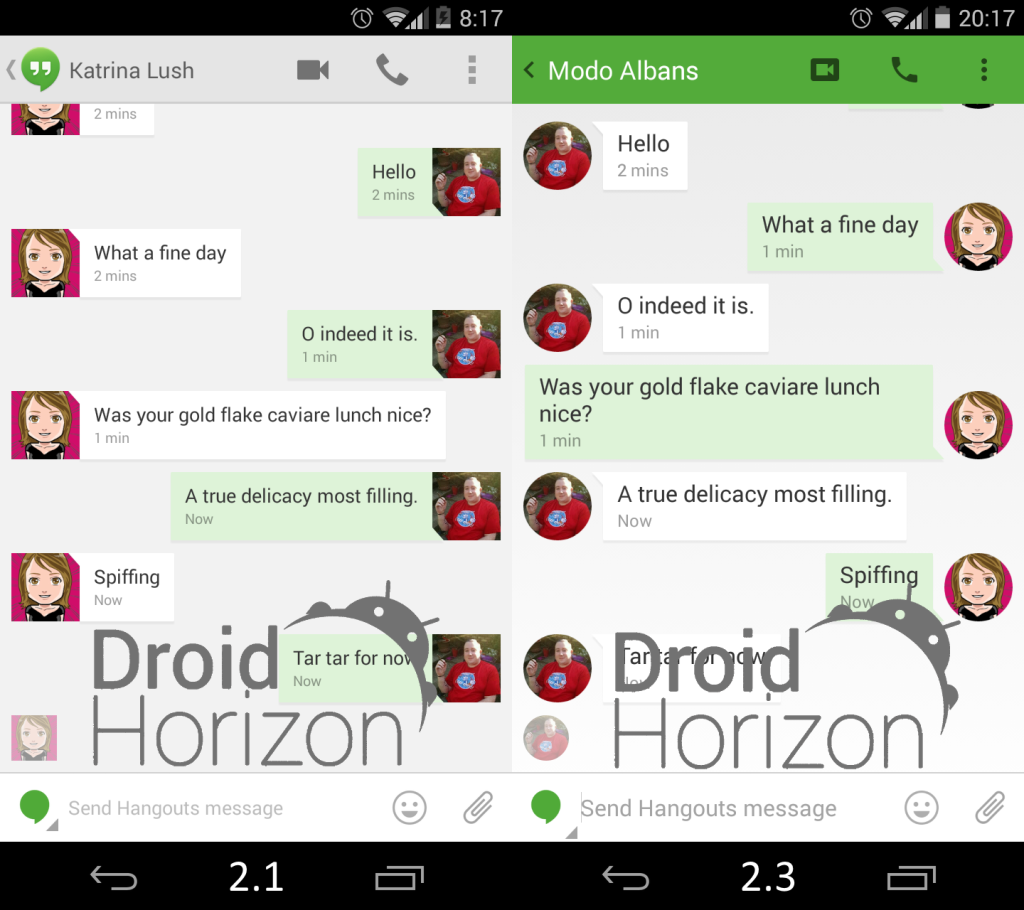 If like me you want to go back to Hangouts 2.1.317 it is very simple.
Download Hangouts 2.1.317 from this website – http://goo.gl/rSxrNC
Then go into Settings>Apps>All
Select Hangouts and Next to the force stop you will have the option to "Uninstall updates" –  click that.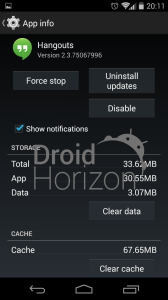 Once finished go into the Downloads app and click on the hangout apk.
At this stage if you have never sideloaded an apk before you will be asked to tick "Unknown sources" found in Settings>Security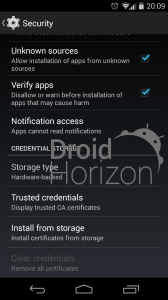 Tick and go back into the Downloads app and try the installation again.Once installed you may need to verify your mobile number again and will probably get a few notifications from old SMS messages (at least I did).
For the final step go into the Play Store and make sure you turn off auto update for Hangouts or you will just have to repeat this again.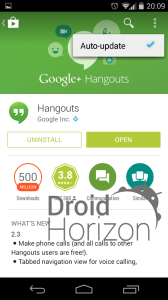 When you feel its time to update just do so normally via the Play Store. Let us know in the comments which version of hangouts you prefer.