If don't know already, when you create a Minecraft world you have to select your game mode and that one becomes fixed for the lifetime of the world you play in. But what if you want to change it? Could it be possible that there is no other way to do it? Well, if you are wondering how to change to creative mode in Minecraft, then this article is exactly for you! Here, we are going to present you with a step-by-step instruction on how to switch your game mode.
 If you never played Minecraft before, you should know that when you create a new world you have to select your game mode. You can choose one from creative, survival, and hardcore modes. You would think that this selection is fixed because of a permanent flag which is set within the world file. But it's not that simple.
 Minecraft lends itself to creativity and changing playstyles, and you may think somewhere throughout the game that the map you intended to make a creative one actually feels like it would be a perfect survival map – or vice versa. Perhaps, you'd want to start playing in creative mode which is easier if you want to build your home base and then switch to survival mode to go on and take on the world from the comfort of your newly built castle.
 Whatever your desire is, it's rather a straightforward process. We personally prefer this technique, which is not permanent, so that you can change things up whenever you want to!  
 Changing Game Modes with the LAN Trick
This technique you might already be familiar with. It is considered an old hat to some Minecraft players, yet we think that it's definitely worth mentioning as it is a very hasty and simple technique that you can use without any advanced editing or secondary programs.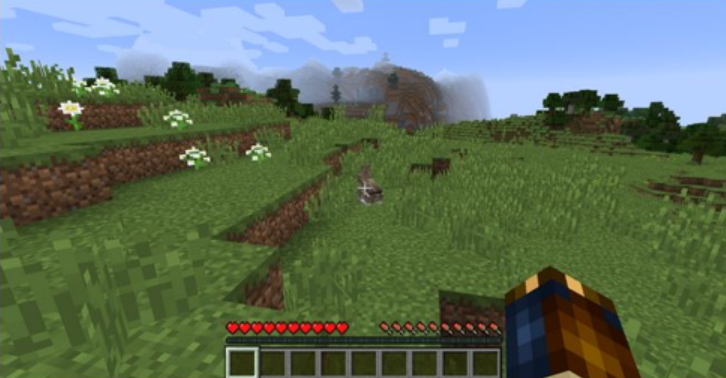 This is a picture of a test survival world that we have created for this tutorial. You can see the hearts and hunger meter above the experience and item bar. The world was born and bred as survival when we made it and it will stay the same. But we can temporarily skirt those rules if we opened the game to the LAN for network play (don't worry – you can still use it even if you don't intend on playing it with others).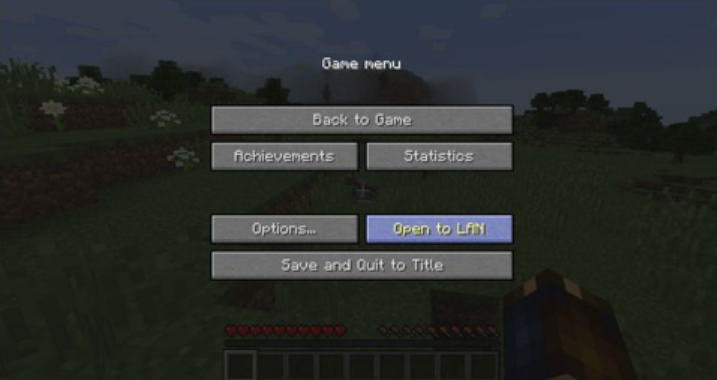 Hit the "Escape" button to pull up the game menu and then click "Open to LAN."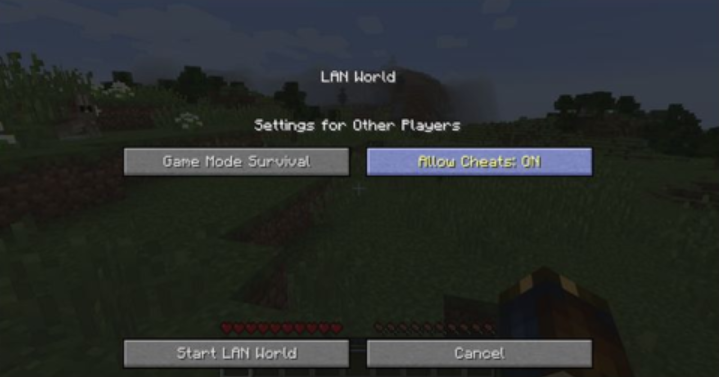 Once you find yourself in the LAN World menu, the only option you should draw your attention to is toggling Allow Cheats to "On." Just like the header implies, these are the settings intended for other players, and if you proceed to change the game mode here it will only change the game mode for the incoming players that connect to your LAN world. However, if you have toggled the cheats on it will then apply to all players in the game, including you! Click the "Start LAN World" button once you have toggled the cheats on.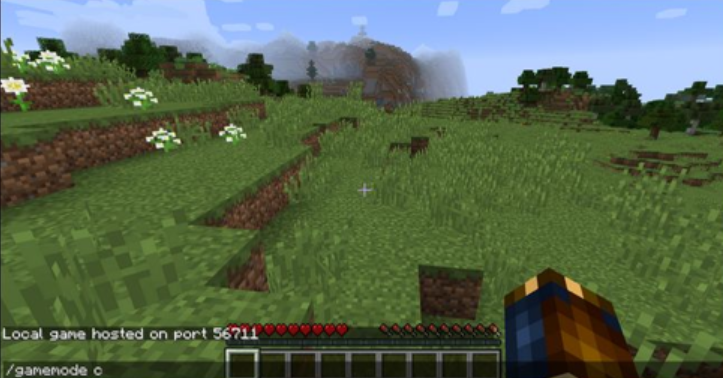 When you are back in the game, you should press the "t" key which will bring up the ingame console box. Then you should enter the "/gamemode c" command that will change your game mode to creative. If at some point, you want to switch back to the survival mode, you should use the "/gamemode s" command.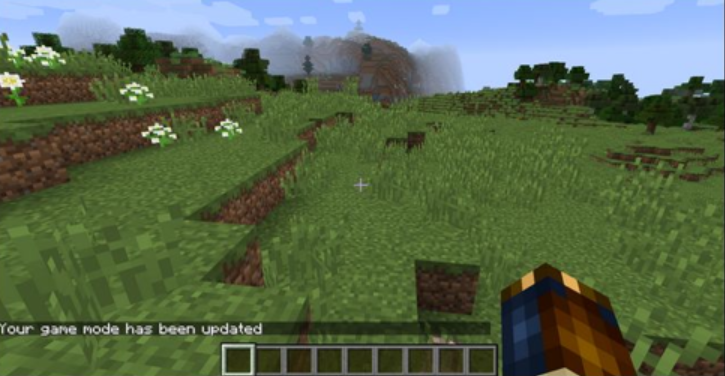 Look at the hearts, hunger, and experience meter. It is no longer there. Despite you have the survival mode flag on, you are now in creative mode, which you can enjoy to the fullest. This trick allows you to temporarily switch the game mode of both survival and creative mode games. It can also be used if you want to turn the hardcore mode into a creative one.
 If you are not sure what switching the game modes will do, turning a hardcore game into a creative one creates a weird sort of hybrid that allows you get all the powers that come with the creative mode, but if you were to die in it, which happens either by falling into the void or using the /kill command on yourself, you'd lose your whole world just like you would in regular hardcore mode.
 If you want to make a permanent and global change to the world you are playing in, you'll need to do a bit of editing in the guts of the save file.
 And if you desperately want to give your character a new look, then you should go on and download Minecraft skins from a nice website!