Intempo EE3130BLKSTK Earbuds Review
My main issues with any set of bluetooth headphones are fit, battery and performace. Due to the battery location the fit seems to always be a bit more dofficult to get right, the battery itself is normally 4 or less hours, and the performace is poor due to any obstruction. The Intempo EE3130BLKSTK earphones go against the grain on this, and provide a high performce, high battery and great fitting pair of bluetooth headphones.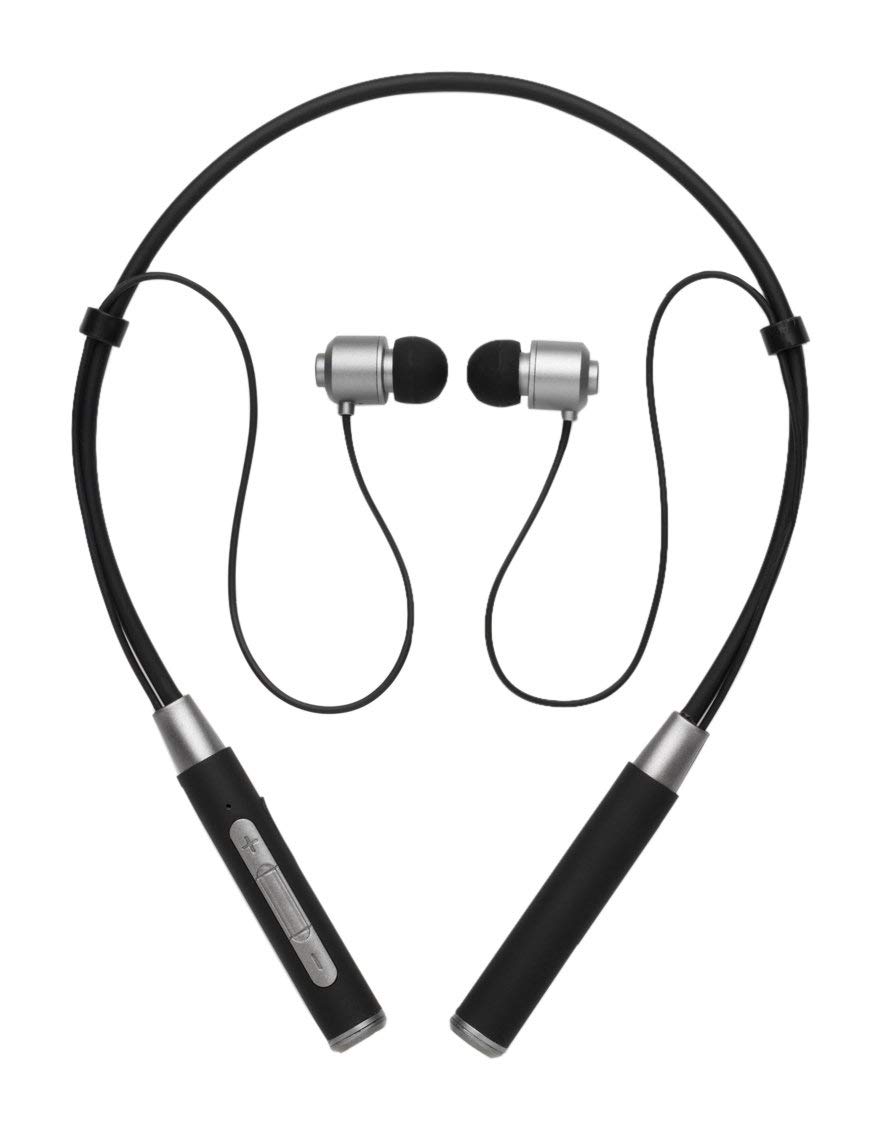 The neckband is housed in rubber, and sports the battery, Bluetooth and USB charger. yes USB-C! I first thought that these looked heavy and bulky, but how wrong was I. The weight is distributed between the two ends of the neckband, which sit on the neck. This means no weight are added to the ears.
The ear buds are incredibly light, and only the controls on the right ear bud add any sort of wieght. The controls are the standard 3 button setup, and work incredibly well. The major advantage of the neckband is that the battery can be a lot larger, and this one clocks in at 7 hours, which is amazing.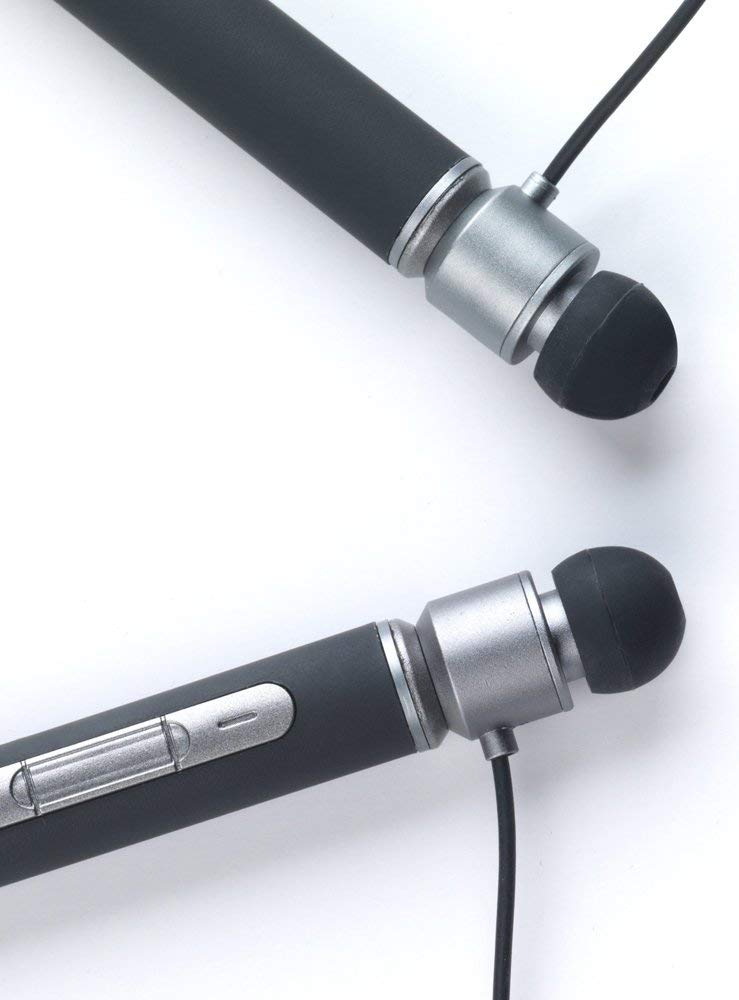 Specs:
Stay motivated with the best music in the gym, at work or on the move throughout the day using these Intempo Bluetooth earphones.

The duo-magnetic style enables you to connect the earphones together or into the stylish matte black band with metallic trim finish.

With a built-in microphone, the neckband has a vibrating feature for on/off call alerts so you can make and receive calls on the go.

They have a Bluetooth range of 10 m, a built-in rechargeable battery with a charging cable included and 7 hours use from one charge.

Designed with superior sound and bass, they have a sensitivity of 96 dB, an impedance of 32 Ohms and a frequency range of 20-20 Hz.
The lack of Active Nosie Cancelling, is noticeable and there can be abit of outside bleeding in. For this I would recommend choosign the buds very carefully, as I went through 3 or 4 before I found the best ones for my ears. The only bad thing about the sound I would say is the bass is quite low, and is noticeable to normally high bass tracks. Voices are really clear though, with excellent highs.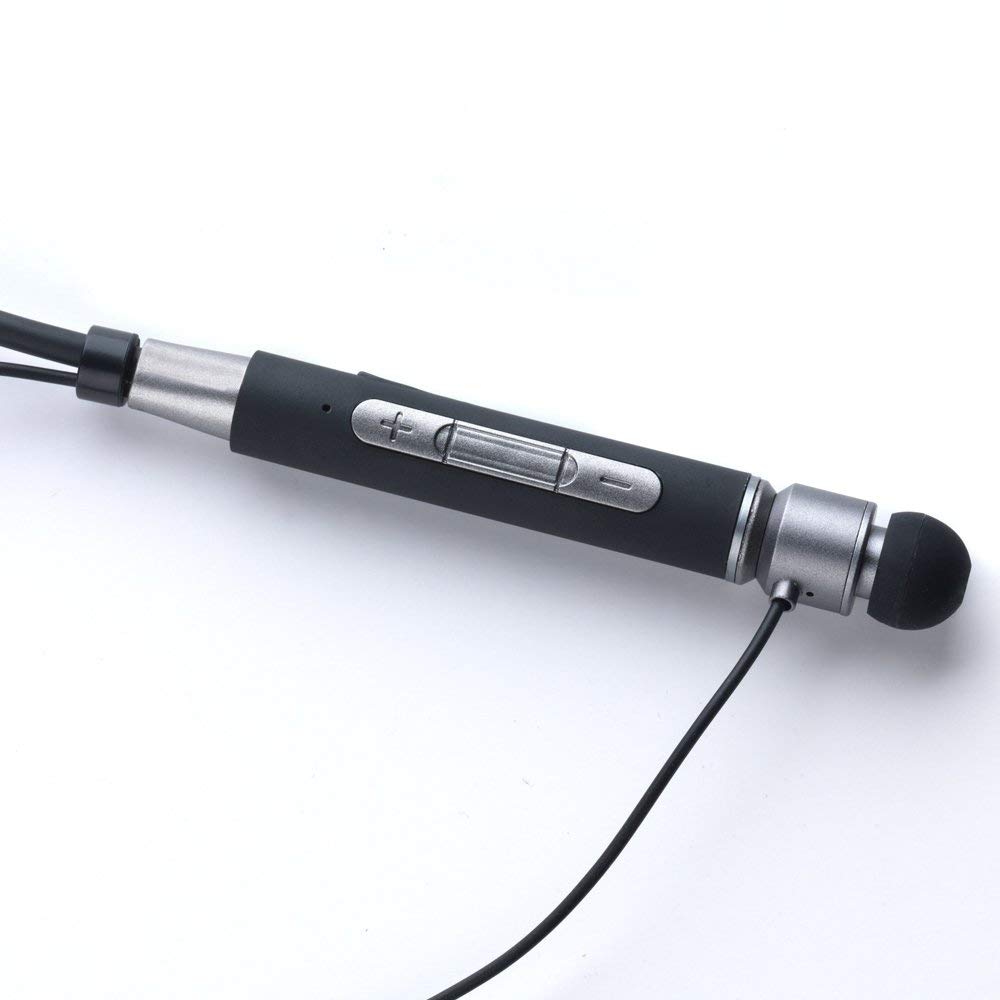 I found the fit of these to be excellent, and when running they stayed in with no problems. The neckband design is a stroke of genius and gives these a massive performacne boost. For me they may not be the best sounding comapared to what I have used in the past. But I think with the perfect bud choice, and some good tracks these will be perfect for a lot of people.
For only £21.97 you can these below:
Amazon – https://www.amazon.co.uk/Intempo-EE3130BLKSTK-Earbuds-Earphones/dp/B079SJBD2T/ref=sr_1_1?ie=UTF8&qid=1530629578&sr=8-1&keywords=EE3130
Intempo – www.intempo.co.uk