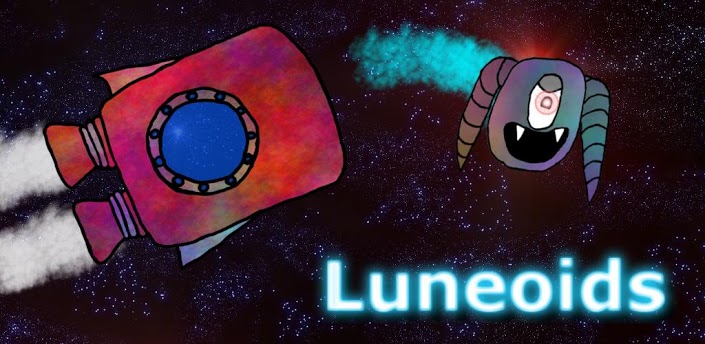 Pilot your ship through evil Luneoids to survive and help save the galaxy!
An unknown galaxy faces a new threat – the Luneoids, and its your job to help save its people…
Pilot your ship through ever increasing numbers of Luneoids in order to survive and help save the galaxy! Collect gold to purchase new ships and upgrades to help battle your way to victory. What will your high-score be?
Luneoids features multiple enemy's and ships – with regular free updates, brand new ships and brand new Luneoids there's so much to explore!
Features:
•Exclusive to Android!
•Phone & tablet support
•Regular free updates
•Endless waves of ever increasing enemy's
•Over 10 in game items ships and upgrades
•Realistic gravity system
Circle them on Google+:
https://plus.google.com/108455580264783124466
Like them on Facebook:
https://www.facebook.com/pages/Luneoids/292191320894496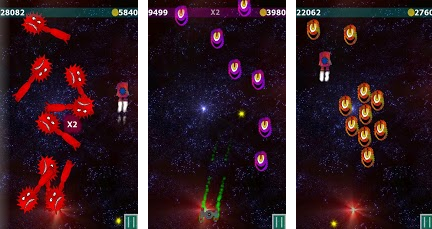 Tested on the Nexus7 running stock Android 4.1.2  (Plays in portrait only)
Basically a game of keep your spaceship on the screen. Keep away from those nasty Luneoids (Lune Droids). Collect the gold to buy better stuff in the store.
It is what it is. No cutting edge graphics or high polish finish like the big game makers. Luneoids has been developed by the team over at Naebad.com, a small team I'd say, trying to make a fun game, who appreciate comments from end users. We dig that! Certainly enjoyable with a kind of repetitive background music, I'm nearly sure I've heard before but can't think where.  It's fun. Cheap and cheerful. Worthy of 138 half pennies (69p) GBP. You'll likely play it for a few days and move on to something else but that's usually the way nowadays. If you're anything like me/us.
Grab it from The Play Store