LUPO – Kickstarter
There have been a couple of Kickstarter projects I have been really interested in and LUPO is another one I love the look of. It's primarily a lost & found device but it is also much more. Firstly, it helps you find, track and recover lost items, but it also protects those items so you don't lose them in the first place.
You can set an anti-loss (out of range) alert and anti-theft alerts, including audible and visible alarms and/or notifications, when you leave your objects behind or someone else moves them. In addition, Lupo can also be set to automatically lock your computer when you step away from it to prevent data theft. It can be attached to almost anything.
You are allowed to control all kinds of devices (smartphone, tablet, Mac or PC) via Bluetooth 4.0 and the Lupo App. The Lupo app is free to Kickstarters and will be coming with a smartphone camera control app and an app for clicking through presentations. by providing an SDK kit, they are expecting big things to happen in the future.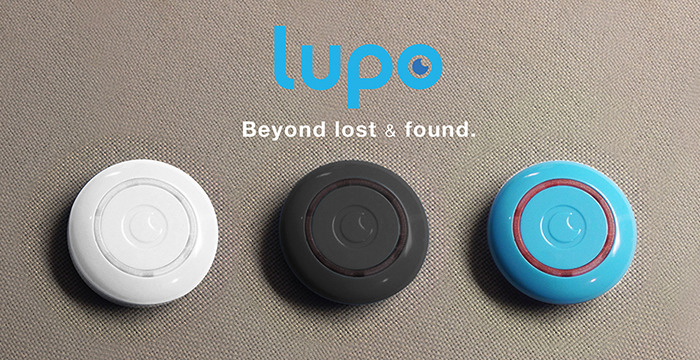 Features of the Lupo:
Finder: Find any Lupo or a device loaded with the Lupo App by calling it from your phone to activate Lupo's audible tone and flashing LEDs.
Alert: With Lupo's Anti-loss alert you get notified on your smartphone as soon as any tagged item goes out of your pre-defined range. You can also enable Lupo's Anti-theft alert to sound an alarm when any of your items are moved or touched.
Track: What if you still manage to lose something? The app will record the last known position of a tagged item and show it on a map for easy recovery of lost items. When you declare a Lupo as lost, 'crowd sourced' searching is also enabled that puts other Lupos on the lookout to help find your item.
 Lock: Lupo can securely lock your computer screen and save power when you walk away from it. Be it at the office or at a cafe, Lupo helps ensure your data is always safe.
Controller: Control the smart devices around you with Lupo's Bluetooth 4.0 remote control.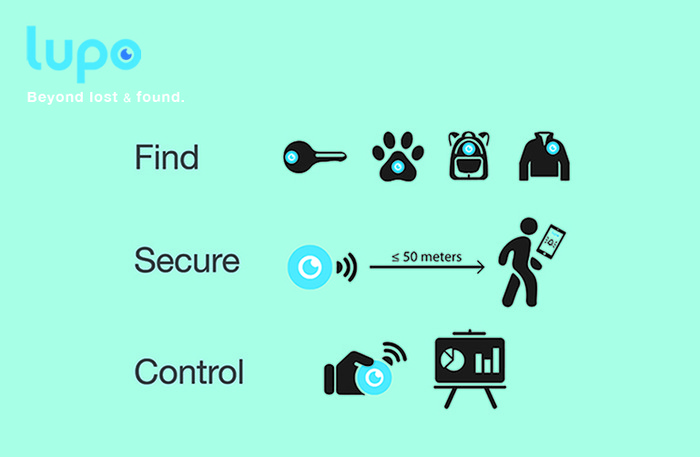 The Lupo software development kit (SDK) provides everything you would need to write custom apps for the device. Ideas include:
Control music: You could make Lupo into a remote controller for music, including use of gesture control to change tracks/ music volume.
Games: You could turn Lupo into a Bluetooth joystick for mobile gaming, making use of the button and accelerometer features to control game elements. Imagine playing Ironman-3 on your iPad with Lupo!
Wireless mouse: You could turn Lupo into a point-and-click mouse, using Lupo's motion sensors to control cursor movement, and the device button to click open or close menu items.
Contextual apps: You could use Lupo to create apps for venues or events that would display custom messages on smartphones that come within range of a strategically positioned Lupo.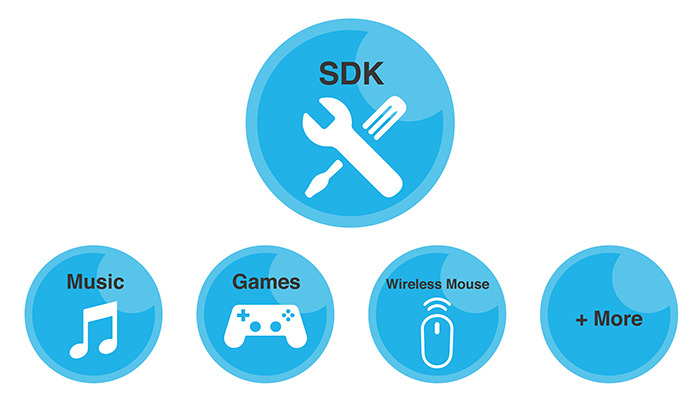 This great device only has 4 days left till it runs out. They are very close to their end goal, and I can see some great things in the future for this device.
 LUPO – Kickstarter