NVIDIA SHIELD Android TV Box Review Or:
How I learned to dislike the Shield TV
I'd like to start off by saying some of these views are totally personal to me, and how I use these kind of boxes day to day. I have been looking at the NVIDIA Shield TV 16gb model, with the controller and remote. This behemoth runs their Tegra X1 processor with a 256-core GPU and 3GB of RAM. It has 7.1 and 5.1 surround sound passthrough over HDMI, and capable of 4K playback.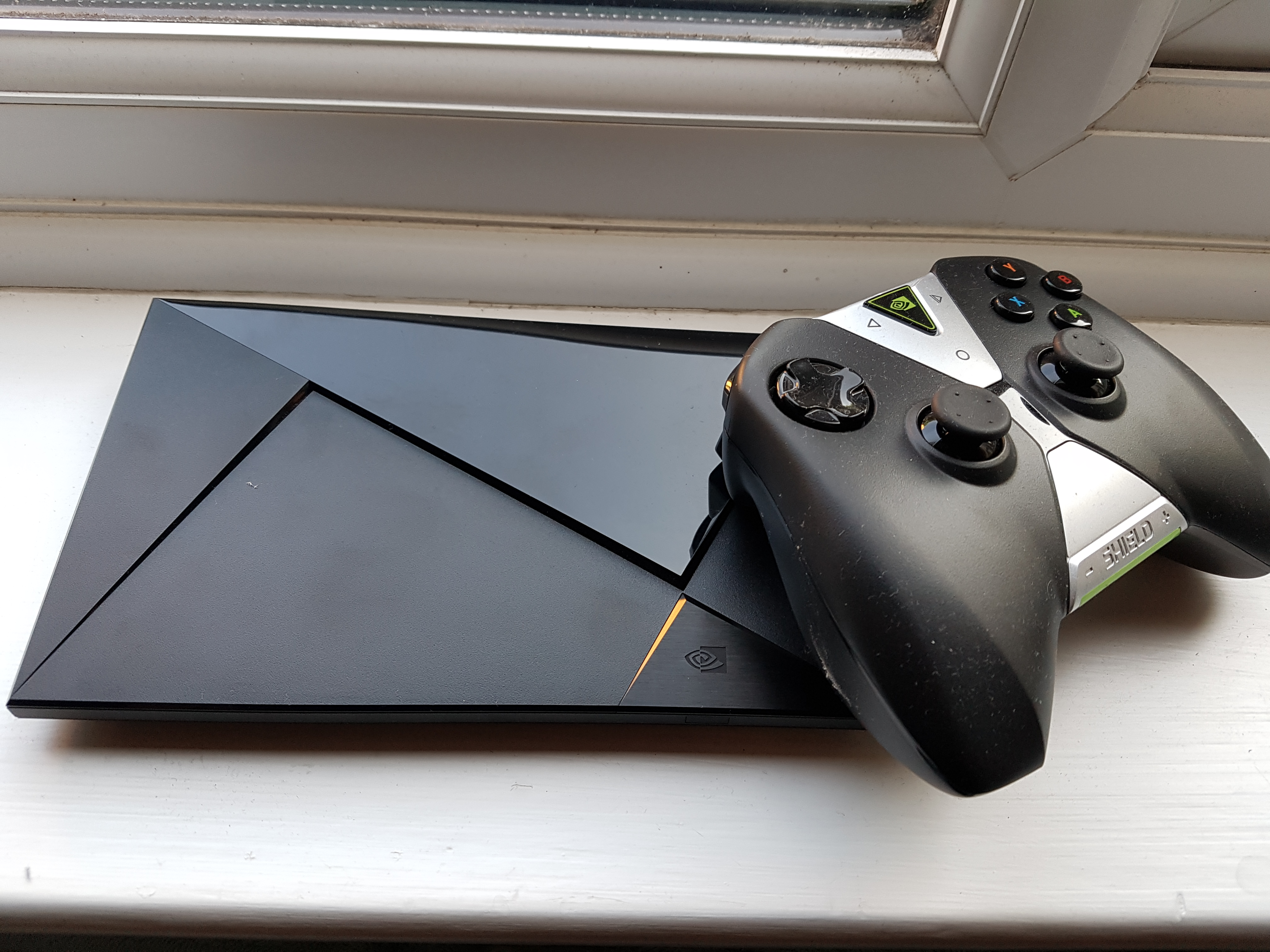 The Shield TV is right at the top of list of Android TV boxes, it has the spec and the features to make it a future proof Android TV box. The Tegra X1 makes it incredibly fast and snappy. I found myself clicking around with ease, without a single stutter.
The initial setup was easy, once turned on, I did a couple of updates and was logged straight into the Shield TV home screen. This leanback launcher can only be controlled with the "dpad" on either the controller or the remote. There are various rows, including suggestions, Nvidia apps and your own downloaded apps. The suggestion row is bizarre, as I have no idea what the recommendations are based on. I can alter what sources are used (Youtube, Google TV/Movies etc), but the recommendation engine isn't very good.
Installing apps is easy, but this may be due to the lack of apps you can download. I found very little of my daily driver apps to download, and had to resort to second or even third rate alternatives. This isn't really NVIDIA's fault, as this is more an issue with Android TV. Apps have to be compatible and made for the "leanback" generation. Apps like Solid Explorer, TTorrent, and Transdroid are always installed on any Android box, but I was unable to here.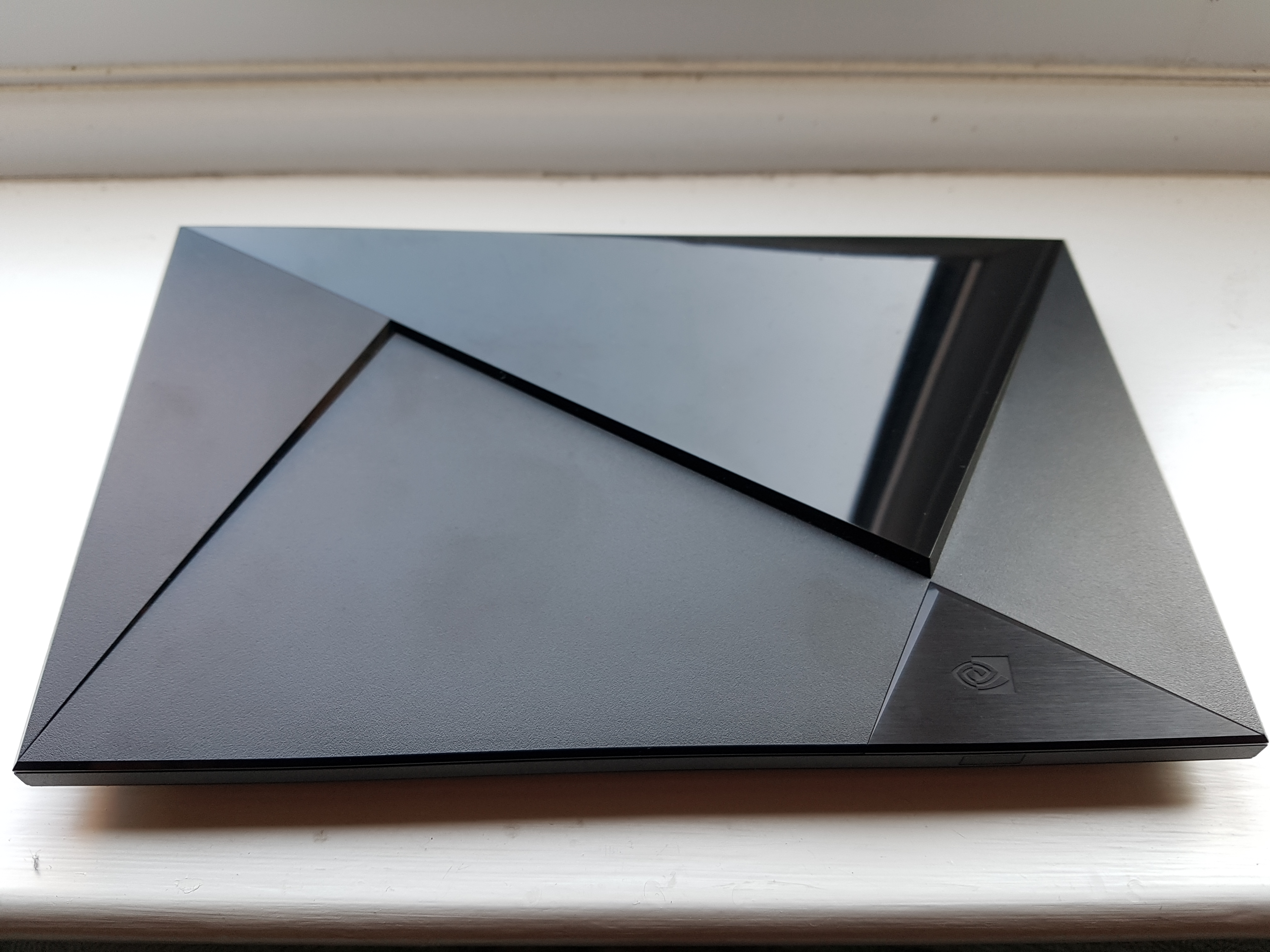 There are ways around these app limitations, involving sideloading, and alternative launchers. But I just want to install an app and use it, I don't want to have to turn around the box so it's facing east, wait till the time includes a 9 and then chant whilst installing an APK file! This may be a slight exaggeration though.
Though I was happy to see Kodi and SPMC were compatible. Though SPMC is the only one which utilising the passthrough audio correctly. So I installed SPMC, and plugged in my external HDD and started updating. Now came another issue, I always delete the files via SPMC after watching, and set it to physically delete the file. This has worked on even the worst Android boxes, but on the Shield TV it didn't. The app would "delete", yet when I went back and updated, the show/movie came back. After some Googling I found this was a common problem for a lot of people.
I ended up installing one of the two FTP servers on the TV app store, and connected via FTP. Selected the file, delete, but just got back an error! This again was a widely reported issue, and I ended up having to install ES File Explorer (Ugh!) and delete the file that way. Finally I was able to do it. But this was after a couple of hours of research. That was one of the big nails in the coffin for me.
I even reported this to the NVIDIA support team, and they weren't very helpful. I was passed around a lot, and was sent to level 2 support about 3 times, only to be told to do something I had initially told support I had done!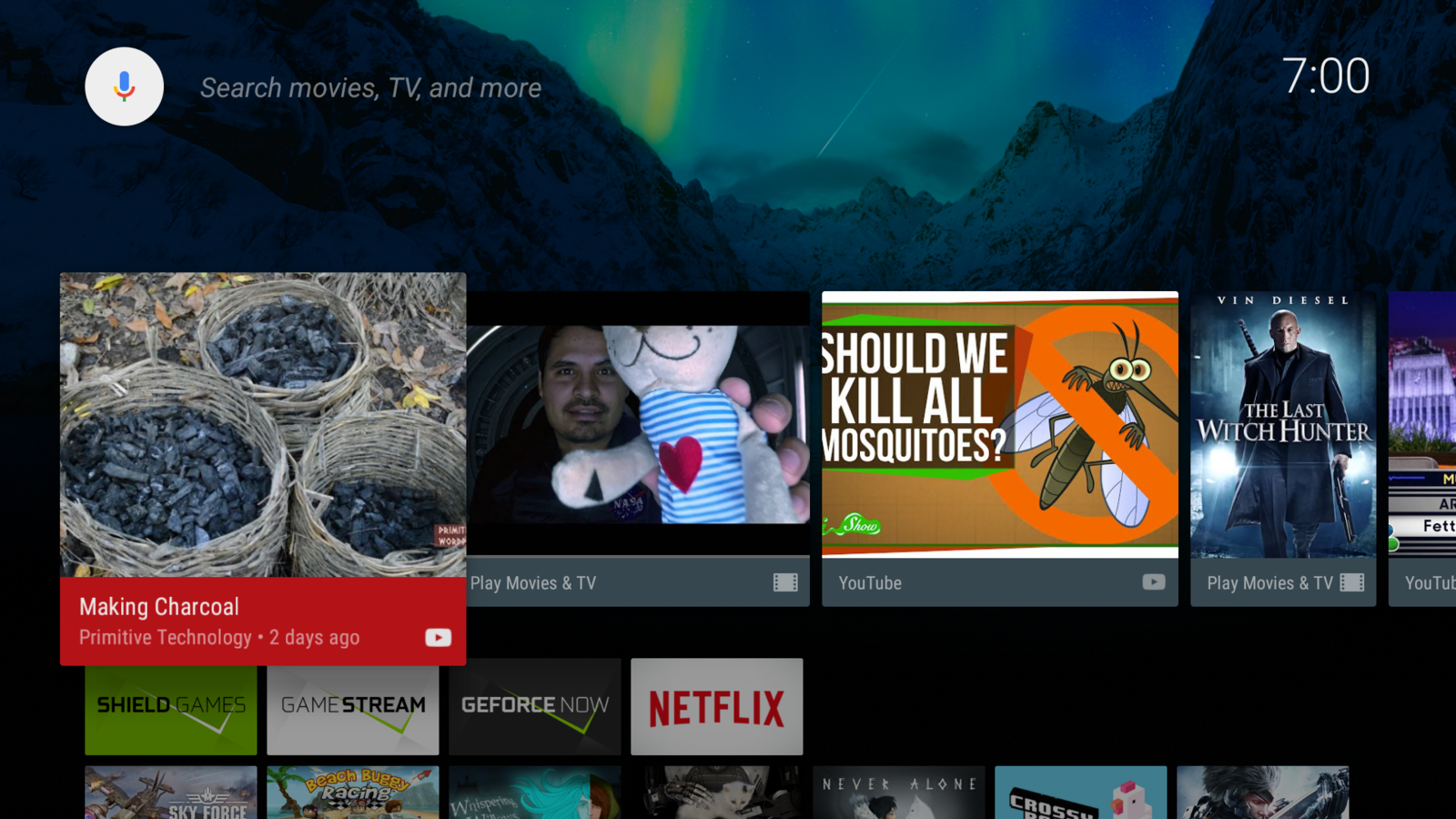 I am so glad I got the box with the remote, as I was getting annoying navigating around with the bulky controller. I would of liked the remote to be included, and the controller to be sold separately, though I can see why as there is the gaming element.
Now speaking of games, I was massively impressed with the SHIELD games app. There is a long list of games you can play, some for free and some have to be purchases, you check them all out here shield.nvidia.com/games/android
Playing Batman Arkham City, I didn't notice a single bit of lag in the controls. They were quick and easy to pick up, and felt just like a console game. This alone is a great feature, and I would totally buy a lower priced box, if it just offered this feature and nothing else.
I was happy to see that the thumb sticks on the controller could act like a mouse, but only on some apps. This was my next issue, I use an app called TTorrent, as it does exactly what I want, but this cannot be navigated with the remote or the controller. So now I had to get a bluetooth mouse, which works, but I am now using 3 bloody controllers to navigate one box. Why not give the remote air mouse properties, and then everything would be great.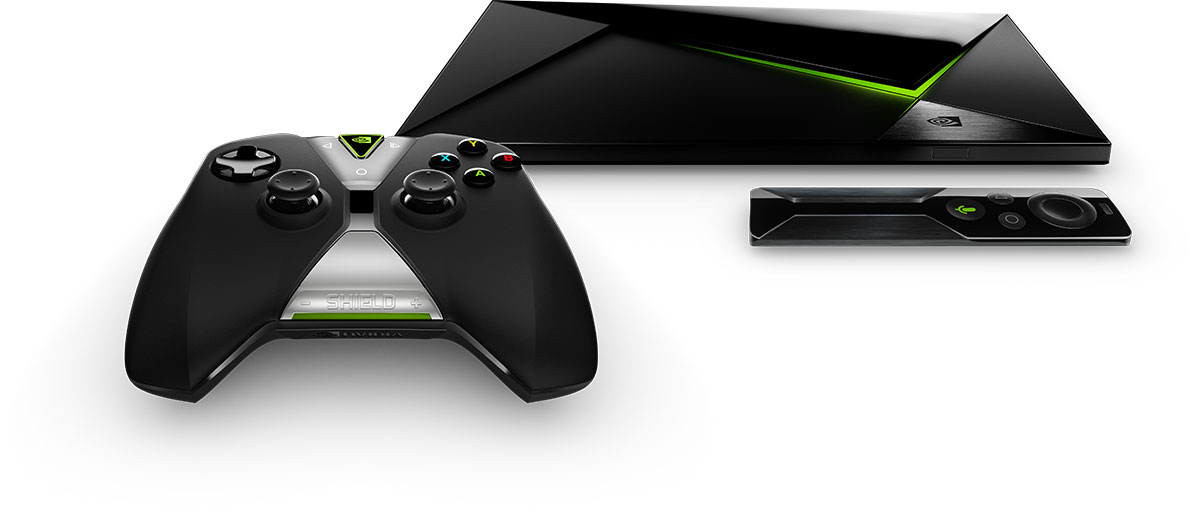 Specs:
PROCESSOR
NVIDIA® Tegra® X1 processor with a 256-core GPU and 3 GB RAM
VIDEO FEATURES
4K Ultra HD ready
4K playback at 60 FPS (VP9, H265, H264)
4K capture at 30 FPS (H264, H265)
Supports: MPEG-2/ MPEG-4/ Xvid/ DivX/ WMV9/ ASF/ AVI/ MKV/ MOV/ M2TS/ MPEG-TS/ H.263/ H.264/ H.265/ VC-1/ VP8/ VP9
AUDIO
7.1 and 5.1 surround sound pass through over HDMI
High-resolution audio playback up to 24-bit/192 kHz over HDMI and USB
High-resolution audio up-sample to 24-bit/192 kHz over USB
Supports: AAC, AAC+, eAAC+, MP3, WAVE, AMR, OGG Vorbis, FLAC, PCM, WMA, WMA-Pro, WMA-Lossless, DD+/DTS (pass-through), DTS-HD MA (pass-through), Dolby TrueHD (pass-through)
STORAGE
16 GB and 500 GB (Note: portion of storage occupied by system software) Expandable with microSD card or USB drive.
WIRELESS
802.11ac 2×2 MIMO 2.4 GHz and 5 GHz Wi-Fi
Bluetooth 4.1/BLE
INTERFACES
Gigabit Ethernet
HDMI 2.0 with HDCP 2.2
Two USB 3.0 (Type A)
Micro-USB 2.0
MicroSD slot
IR receiver (compatible with Logitech Harmony)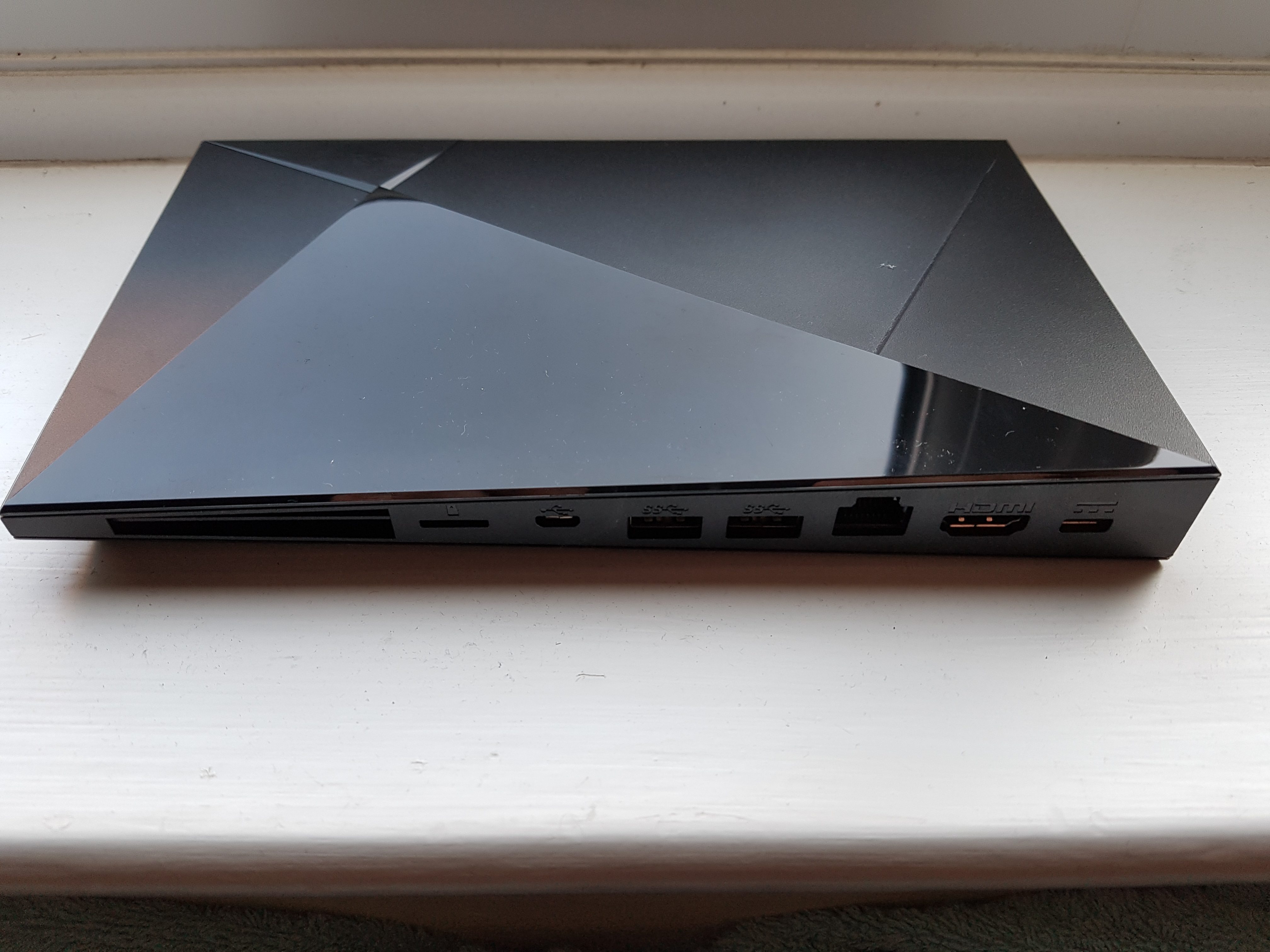 If they released just a console version of this, for £129 then I would probably buy it. But for what I used my Android boxes for, and how I use them, this box is just too restricted to work into my life. That's not to say it won't be awesome for the other 99% of the people out there, this is just my opinion. The 16gb model comes in at $199.99, while the bigger 500gb rocks in at $299.99. Check it out below: