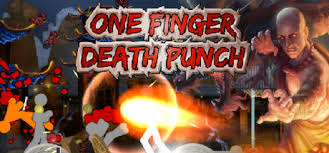 Hi guys,  I have a fantastic review you today, its One Finger Death Punch by Mobirix and Silver Dollar and it is free from the Play Store.
Before we get into the nitty gritty of the game i'd like to thank DroidHorizon for bringing me on board and i hope you guys have as much fun reading my reviews as i do writing them.
So one Finger Death Punch, its not quite what the name suggests unless you have lightning fast reflexes, but it is however a great game .
For those who are unfamiliar with the name , One Finger Death Punch didn't actually make its debut on the mobile platform, it was first spotted on the Xbox live indie market for around 79p i think (unless that was just on sale)and early this year made its way unexpectedly on to the mobile market.
For what the game is the graphics are excellent and i can guarantee any gamer of any level will enjoy this, from extreme violence from the outset mothers around the world will be watching over their children's shoulders, but have no fear parents although i say extreme violence when it all boils down to it, it's just stick men having a fight with a tiny bit of blood splatter, because well even stick men bleed right?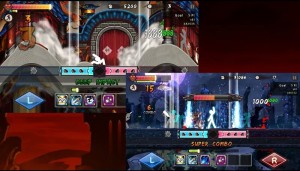 Simple controls will be the key to keeping you playing tap L to attack the enemy on the left and tap R for right, they do of course have to be within a particular distance otherwise it would just be too easy. In fact, the controls are so simple that they make the menu seem difficult, 2 game modes are always at hand, survival and stage both offering their own set of challenges
There is only so much i can tell you about the game play so i have put the above video together for you to watch , i tackle both game modes and we manage to have a go at defender mode and mob mode (from within stage game mode).
OK some bad news , it has ads but hey aren't too intrusive
As you can see its not just a kick-ass fighting game their is an element of rhythm to it also, so all you lads and ladies out there with none…. ummmm well i'll let you decide for yourself, there are plenty of upgrades for your player but don't expect to actually see them of your stick ninja. there are some IAP's but personally for what you're getting, just one purchase from the smaller end of the scale will help further the developer's portfolio.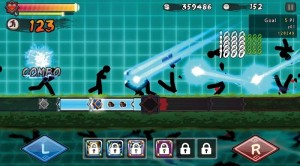 All in all its a fantastic game, great game play, great graphics and great soundtrack and effects all pointing to a great developer and personally i hope for big things to come from them, it will keep you entertained for months to come, as a little test to see if it could get anybody playing i asked my anti gaming wife to have ago , she agreed and within 2 hours she had downloaded it to her own device, that's how good this game is.
Well thanks for checking out my review guys please leave your comments below and i will leave here by giving you the link so please go check it out for yourself: