I'm big on sending gifts and cards to people in the post. I love to surprise my loved ones with a little "I'm thinking of you" gesture, so finding Postsnap was pretty awesome. There's a wealth of photos on my Google account these days and I wanted to actually do something with them beyond spend money printing them only to shove them in an album to be forgotten. Postsnap seemed like a nice way to make the most of my photo-habit.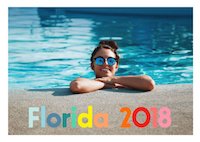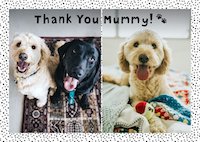 It's hard to overstate the ease of Postsnap. One of the better features is that you don't have to have an account with them. It's as easy as logging on, choosing a picture, writing your message and checking out. I checked out with my debit card information that's stored in my Google account – two or three clicks and I was done.
The front side of the postcard is very customisable, although I only used the hearts border option. I chose a lovely black and white photo of me and Luke on our wedding day, and wrote a message entirely designed to hit him in the feels. The font and sizing options on the reverse are great – I stuck with the classic text but there's loads of handwriting-styled options, plus a great choice of colours and lots of sizes. And then all you do, once your photo is in place and the card is written, is press checkout and give it a minute to load the basket; from there, the purchasing is a couple of clicks and that's done.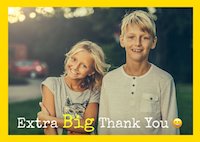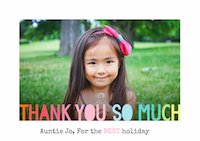 Impressively, the postcard arrived with Luke the following day. He brought it home so we could take a look, and it's a really decent reproduction of the photo I chose. The hearts border is overlaid rather than 'blocky' with a background colour. It looks stylish against the black and white picture. I was happy enough that I have already been back to order one with photos from Christmas for dad and mum.
This time I tested out using two photos side-by-side instead of one – Postsnap provide layout options, and in theory I think it should mean uploading both photos then cropping them as needed. However, each time I tried the photos became warped and distorted, and I couldn't figure out what I was doing wrong; I wound up pasting the two images into a single JPEG using paint and creating the postcard from that. Maybe I need to practice more, but it is the one thing I've found on the website that isn't simple and intuitive.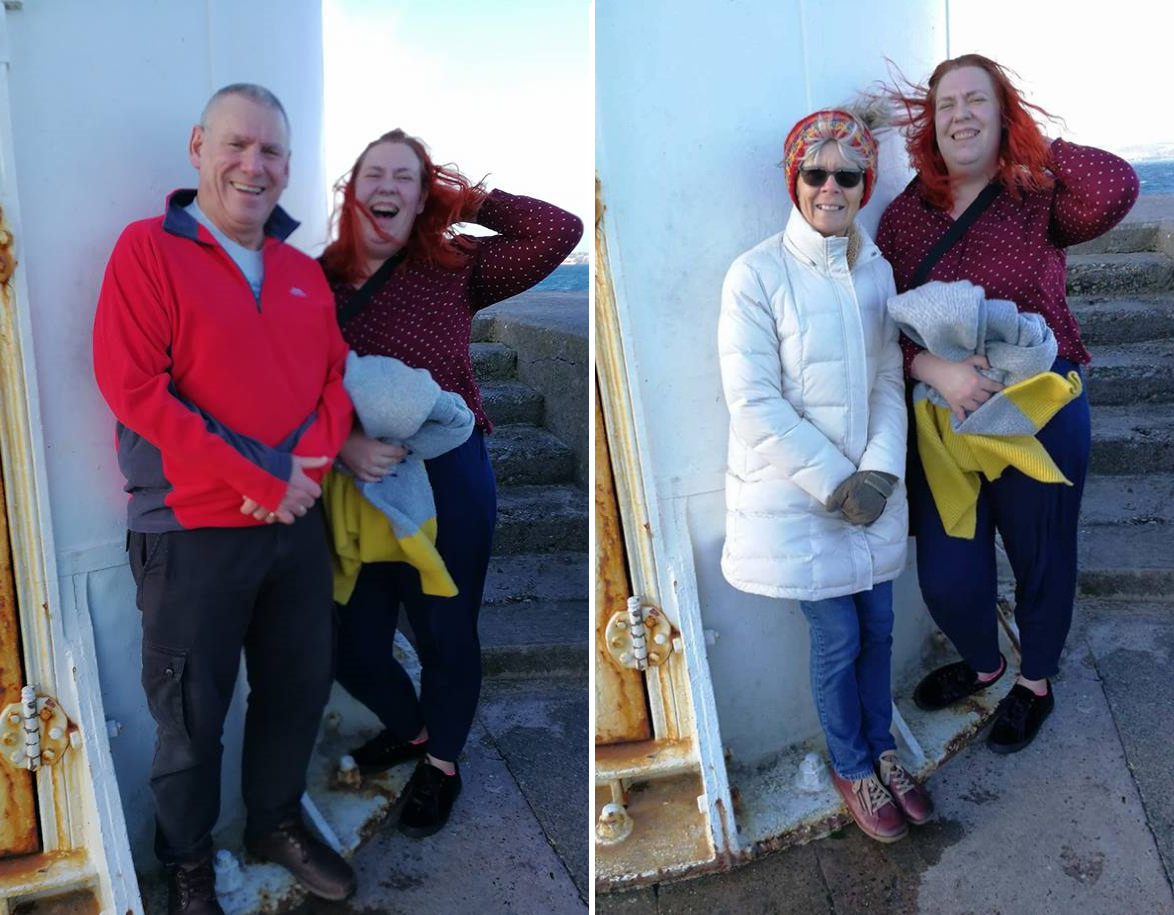 I am, overall, a Postsnap addict. In the UK you're looking at £2.29 with free shipping, for an A6 size postcard (6" by 4″). It's the perfect size to frame, but there is an option for a bigger postcard in A5 size. I'm yet to explore the greetings card side of the site, and I'll probably take advantage of buying some credit with them as I'm sure I'll be back again and again. Pre-pay options run from £1.50 free on £10 credit, up to £17 on a £75 top up.
If you want to send someone a smile in the post, head over to postsnap.com and mail them a little bit of love.