PowerA Enhanced Wireless Switch Controller Review
Nintendo Quality – PowerA Price
The PowerA wireless controllers and Joy-Con comfort grip arrived with us at DH a week ago. We were keen to put these to the test and see if a third-party accessory could be as good as the premium, branded ones – and overall, there's been little disappointment.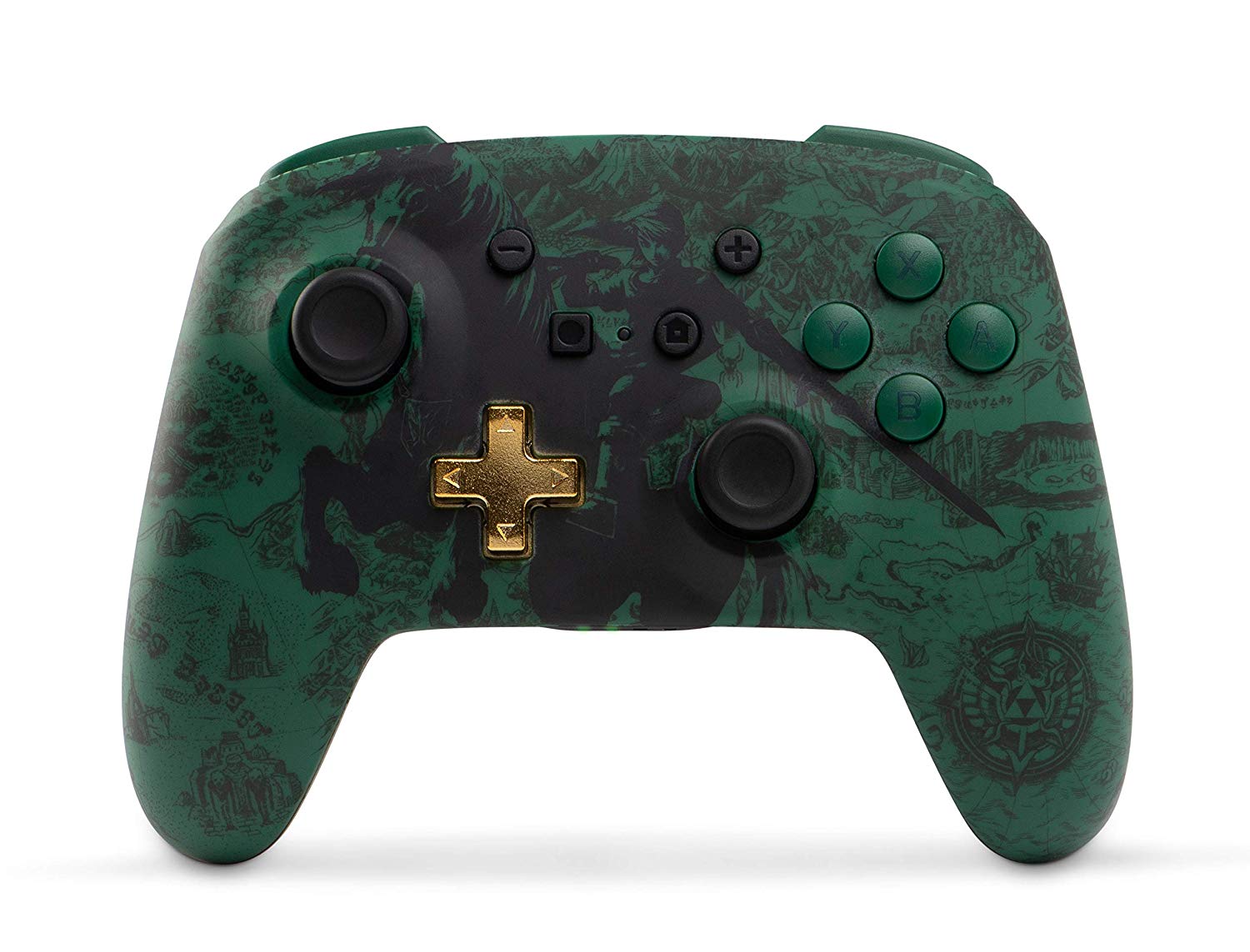 Stylish and light-weight.
Choices, choices – we decided on Mario and Link for our Enhanced Wireless Controllers, and the design is really cool. There's no hint of the finish wearing as so often happens with patterns on handheld devices, and the texture is a smooth-matte that gives you a good, grippy feel without being uncomfortable, which works well with the lightweight design. There's no rumble, which can be a little off-putting at first, but the comfort of hours of play due to the light-as-air feel is worth it.
The Joy-Con grip is seriously very comfortable. It has a rubbery reverse that gives a great grippy feel without that tacky feeling you often get from textured controllers. There are little indents that are perfect for resting your trigger fingers, but can be a little odd if you're gaming with all the buttons – I find my ring fingers are too low to sit and grip the grooves correctly. Everything is within easy reach when gaming, though, and it's a great option if you want to use your Joy-Con controllers on the move.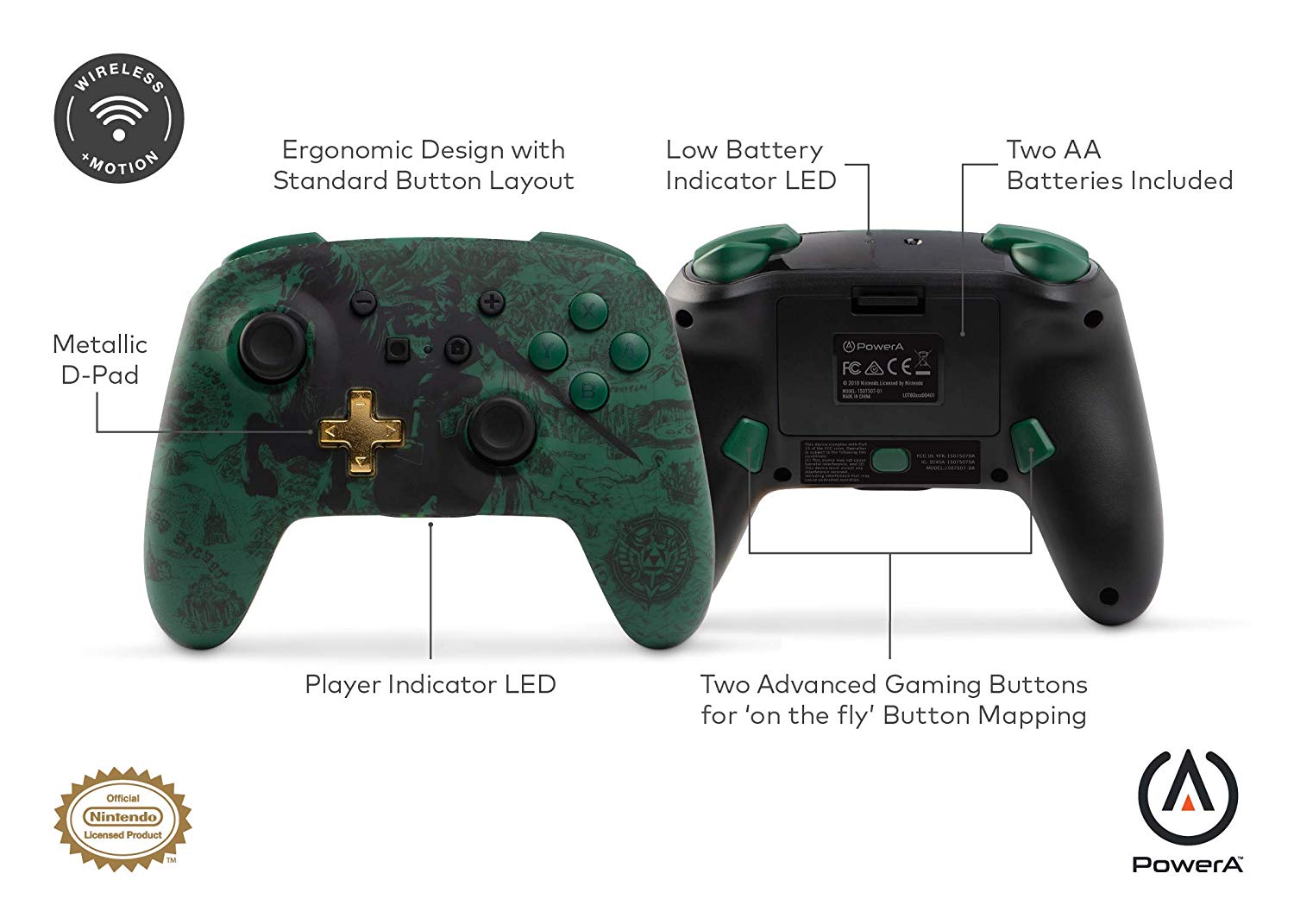 Premium performance
There's not much to complain about with the PowerA controllers – they are responsive, the button placement is comfortable and you're not paying Nintendo ProController levels of money. The fact they run off 2 AA batteries – giving about 30 hours of playtime before needing a change – isn't ideal, and it would've been nice to see a rechargeable battery in this product but it's nothing that can't be worked around. The controller does work with motion control, which is a huge bonus if that's the way you like to play, and that's a point in its favour over other third-party controller options. Best of all, though, are the programmable buttons on the reverse, which for me sit very comfortably under my ring fingers and respond perfectly. It's easy to get them set up and the controller will remember what you've set them for between uses.
As for the Joy-Con grip? Slide in your controllers, and off you go – it could be easier, as there are no guide-rails on the grip, but it's really not hard.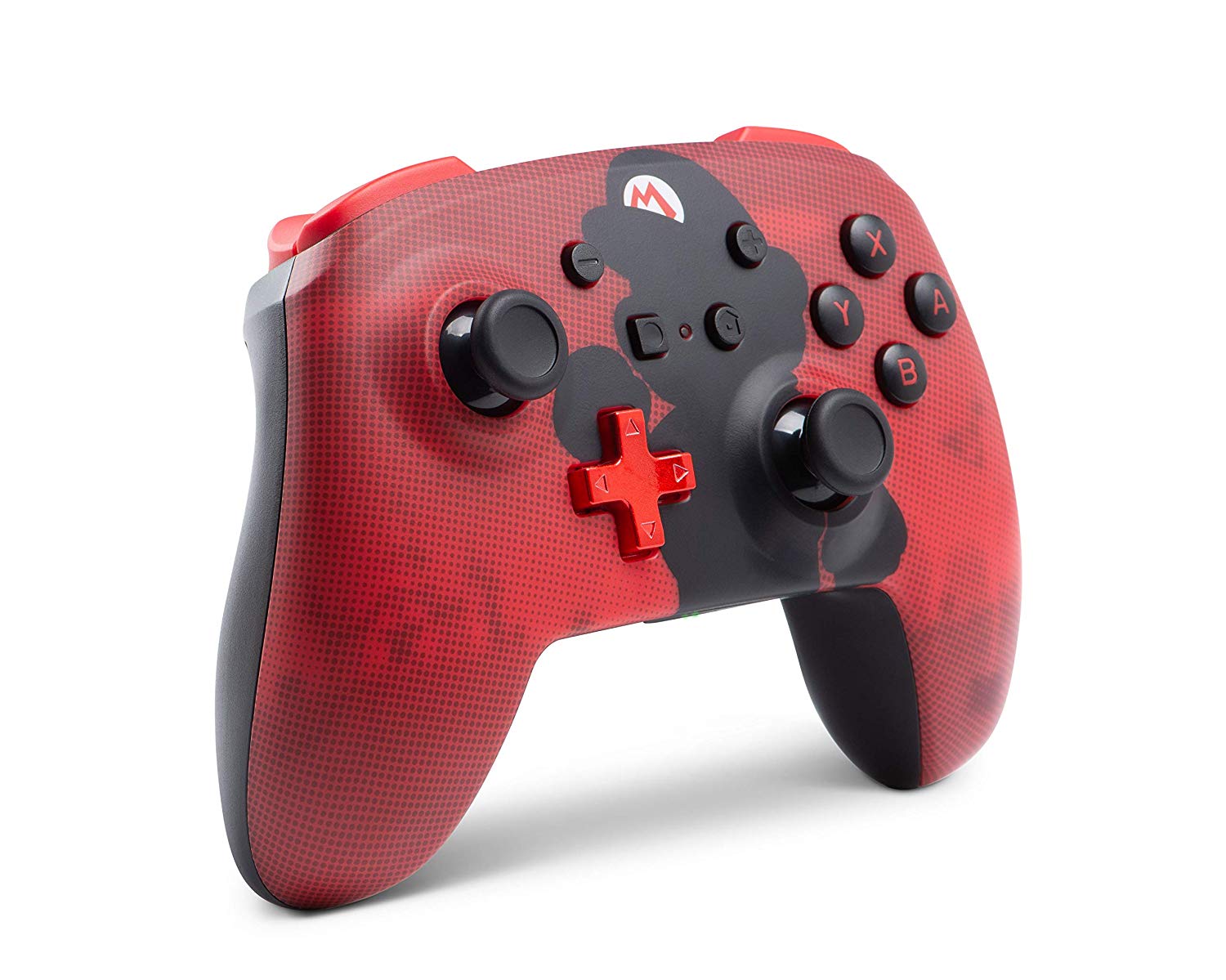 In the hand
The looks are good, the functionality is good – and the comfort is good. I'm not going to praise this as the best controller I've ever used. The D-Pad feels a little plasticky, and there is virtually no weight to the PowerA controllers, which is pretty great for long hours of play but not so good in games that give lots of feedback through the rumble – playing Mario Kart 8 seems harder versus the Nintendo branded controllers. The buttons are in pretty comfortable positions, and the controller sits naturally in the hand with fingers resting as you'd expect for playing your Switch games.
The Joy-Con grip is an attractive one, and the rubberised reverse gives a much more premium feel than the price point would suggest. It's made of a plastic that feels very durable, and the Switch controllers sit nicely in the grip in the hand.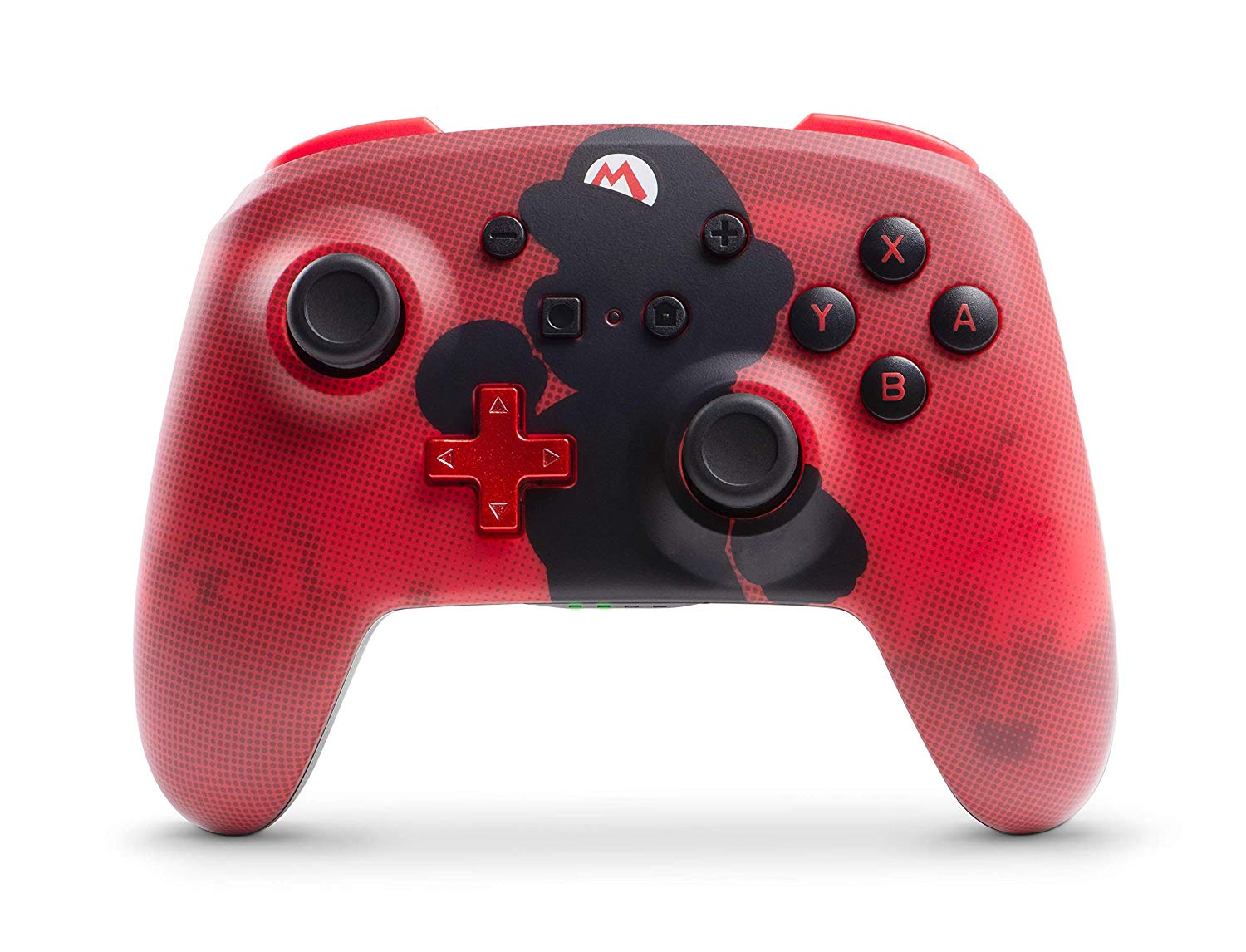 Overall
The PowerA Enhanced Wireless Controller might well be what you're looking for if you're after a programmable, light-weight and good-looking Switch controller – especially at a price point that beats the Nintendo ProController hands-down. The JoyCon Comfort Grip is pretty much the nicest grip I've used so far and will be perfect for taking the Switch out and about.
Mario Silhouette – amazon.co.uk/dp/B07GXK8DJX
Link Silhouette – amazon.co.uk/dp/B07GXJHRVK
Comfort Grip – https://www.amazon.co.uk/Nintendo-Switch-Joy-Comfort-Black/dp/B01MS7YUA7/