Randomise Card Game Review
Randomise is the new game in the Thomas family household. You are given a random "thing" and you choose if you want to act it, describe it or draw it for your team. There are probably more then a million combinations to get, so its never gonna get old.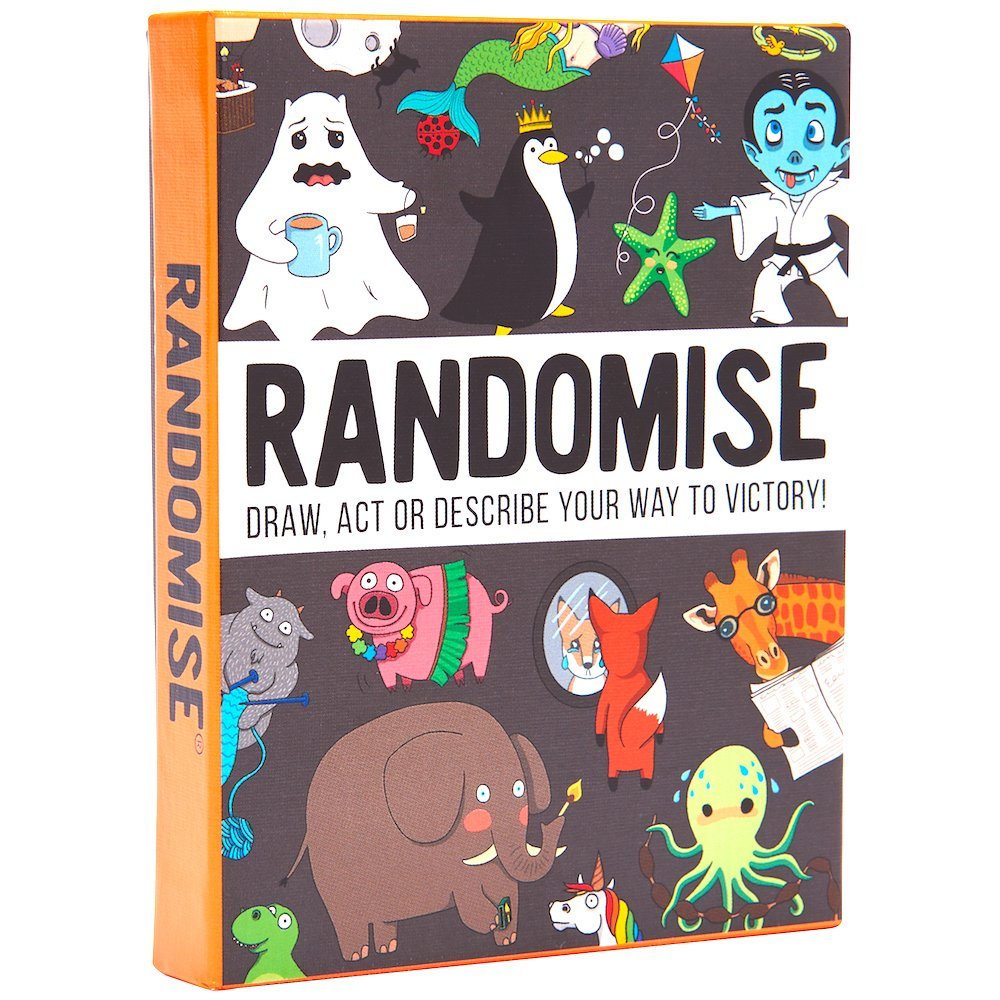 The game is made up of a series of cards, making this very easy to store and carry around. It is best played with at least 4 players, pen, paper and a timer. Meaning this can really be played anywhere.
Randomise is best played with two teams, with each team taking a turn. When you are up, you have to say if you want Easy or Hard and how you are going to display your challenge. You then sort the cards into piles for A, B and C, then choose a card from each pile. The other team then has to give you three numbers, relating to words on each card. Cards from the A pile describe you, cards from the B pile tells you what you are and cards from the C pile has an activity you're doing.
When you are ready you then have different times for the different actions:
30 seconds to describe your identity. This is without using the words on the cards.
60 seconds to act out your identity. This is all without making any noise
90 seconds to draw your identity. But you are not able to draw any words/numbers.
Your team has unlimited chances to try to guess your identity before the timer runs out. There's a point for each card your team can guess correctly and an additional point if all is guessed correctly. The opposing team does have a chance, if your guys don't get them all right. They can have one chance to guess and if they get it right, they get the bonus point/s. The first team to 30 points wins.
Theres definatley two levels to this game. Its a fun family style game, that gets everyone involved, and is super portable so can be taken out and played anywhere. I also found that with a group of adults and some booze, this is a hilarious game to play and is a lot of fun.
amazon.co.uk/Randomise-game-Draw-describe-victory/dp/B018KDFF1C