Have you ever been in need of a flashlight in a pinch? Something you can grab off the shelf or pull out of your backpack that you knew would to the job. Well here's a nice little product that can illuminate your life in a few different ways. At a glance you would see this mini light as just another small LED flashlight. Nothing special, right? But take a closer look and you'll see a small hanging loop, and then upon further investigation you'll notice the end will twist and extend open, revealing a mini lantern style light for emitting 360° of light. Then this little torch becomes a whole other level of usefulness.
This light would be a great addition to any camping or hiking trip. Hang it from your backpack, tie it off to your belt loop, to light your path through a dark forest looking for that perfect primitive camping spot. Or hang it in that dark corner of your garage where you might like to tinker on things around the house, or that one closet that never has enough lighting. This light puts out 200 lumens. Extended w/hanging loop it stand 8.15″ tall. It requires 3 AAA batteries to power the CREE lamp. Very lightweight and waterproof for all your active outdoor uses. The switch has 3 modes: high, low, and emergency strobe.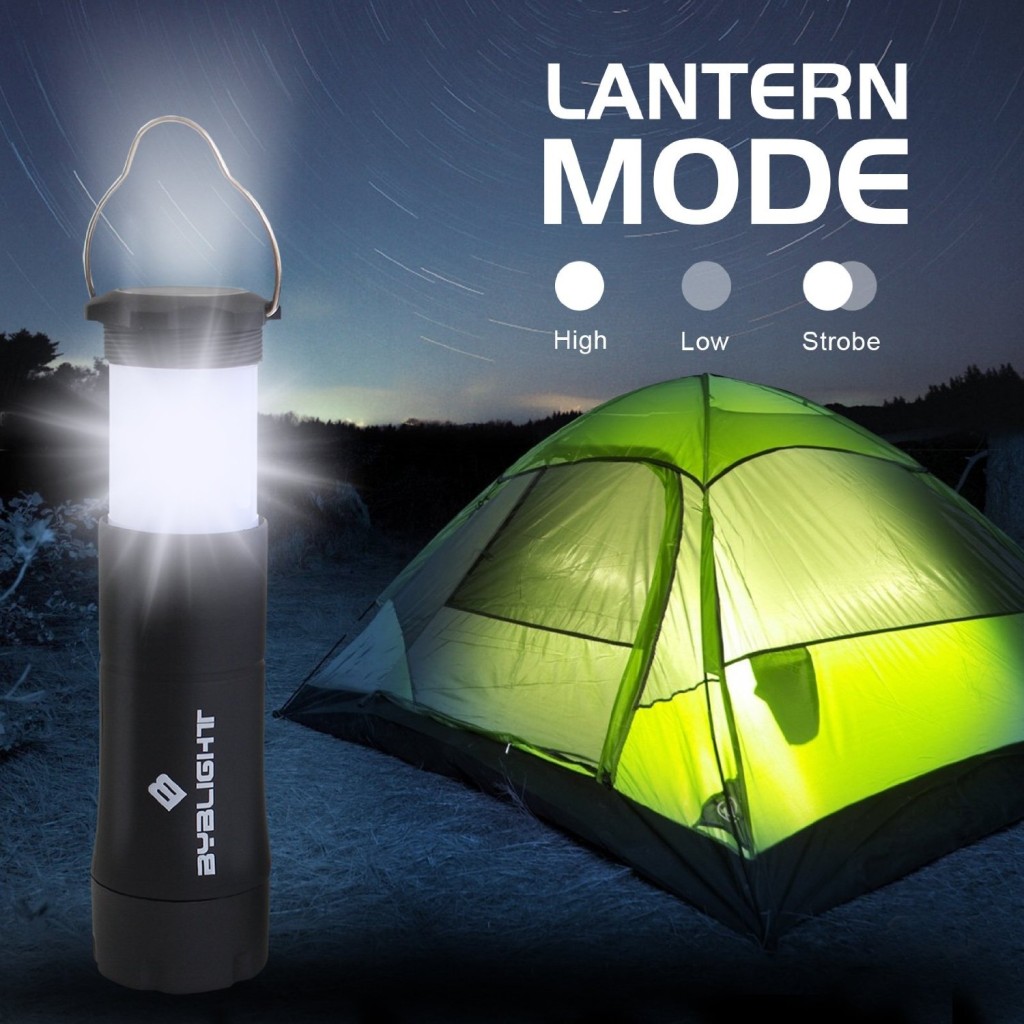 The perfect location for this BYB Mini LED Lantern will be my garage. It's a product I can hang under the car while I work, for that extra lighting and not have to worry about holding a light. I could also toss it in the glovebox to take with me anywhere in case of a roadside emergency. Besides all it's practical uses, my 5yr old daughter will have a blast with the lantern function, running around the yard in the dark as we sit around a backyard fire. I definitely will put this to good use in a variety of situations!