These budget wireless in-ear headphones come in a cardboard box along with an instruction leaflet, USB charging cable and large set of ear tips (which can replace the fitted medium size).
They consist of two earpieces with a shiny black plastic shell and a cool looking triangular pattern. These loop over the top of your ears and are connected by a short plastic cable.
The controls, microphone and Micro USB charging port are on the right earpiece. You get the usual on/off/pair/answer call button and +/- buttons that you tap for volume or hold down to skip tracks. I found these easy to locate and use on the ear. I also had no issues making calls, but being heard in a noisy environment can be difficult since the mic is located on your ear.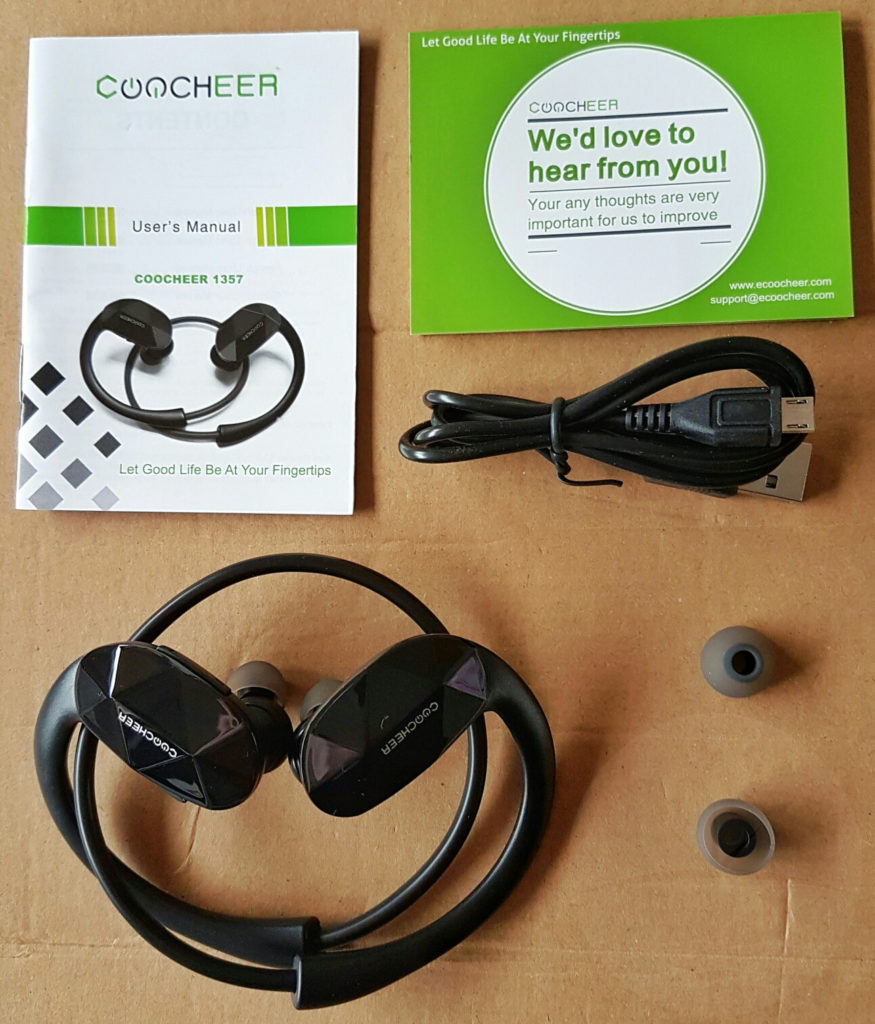 Once you remove the Micro USB port cover and plug in the USB cable, the headset charges up within a couple of hours. I was able to get between 5 and 6 hours music playback which is pretty typical for Bluetooth headphones.
Audio performance was also pretty good for budget headphones. While they don't get overly loud and I'd have preferred a little more bass, there's some nice clarity in the mids and highs and overall these have a decent sound for the money.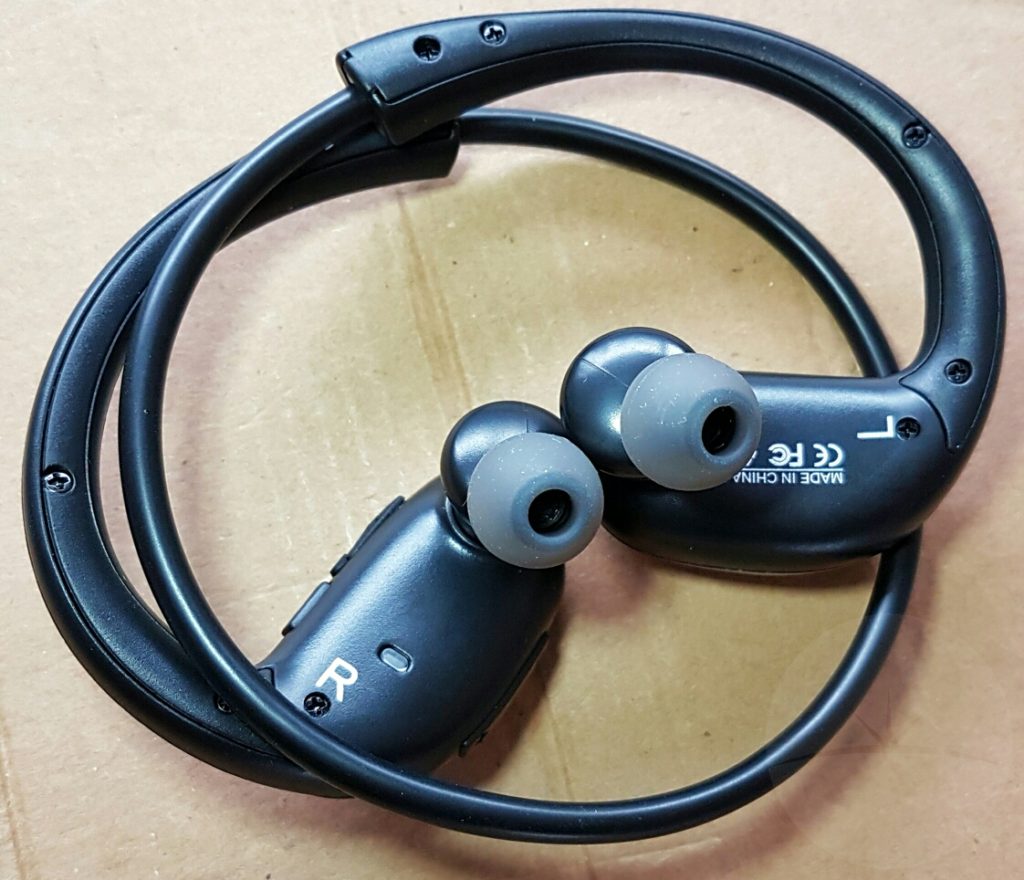 While I've seen similar over-the-ear designs before, these are a little different since the cable that runs behind your neck is much more rigid. This means they tend to curl up while not in use, and when you pull the earpieces apart and put them on your head you can feel the pressure of the ear tips pushing into your ears. They stay firmly in place and I had no issues with them slipping or falling off.
Unfortunately for me the fit wasn't quite right (regardless of ear tips). Therefore since these apply pressure, they did tend to pinch my ears a little when worn for long periods. This will vary by individual and I'm sure won't be an issue for many, but for me there are more comfortable alternatives available.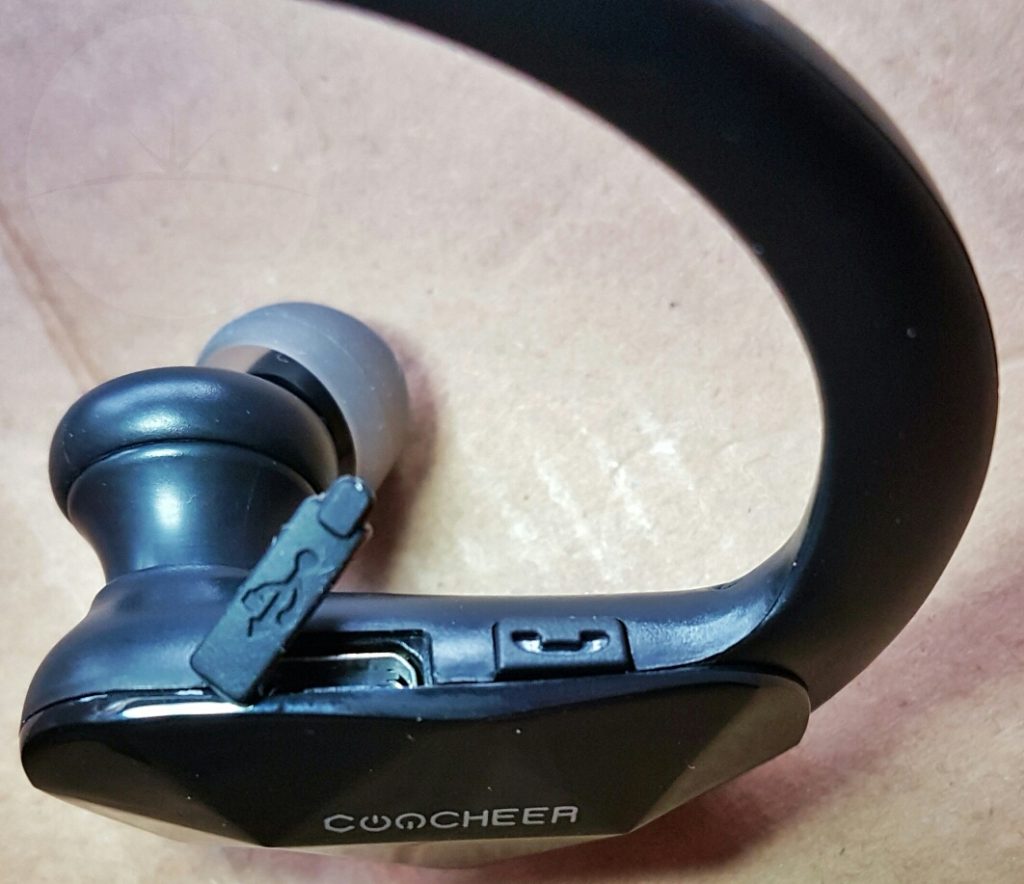 These headphones give the impression they will be durable and should have no problem handling a bit of sweat (although Coocheer make no claims on waterproofing). They stay on the ears well without getting in the way making them ideal for sport.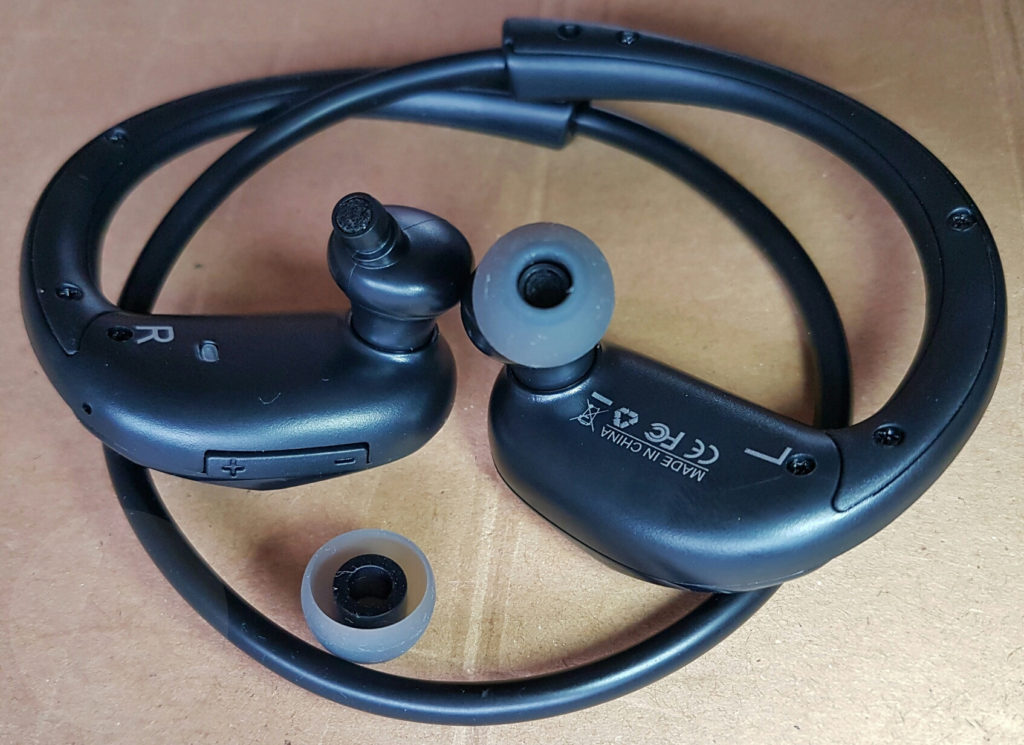 While I had some comfort issues, overall I liked this Bluetooth headset with it's clever design that makes them convenient to use. If you're looking for an inexpensive headset that delivers decent sound for the price, it's hard to fault these considering the $12 asking price.
For more details check out the links below…