The EasyAcc Power Bank is a 20,000mAh capacity backup battery that can be used to charge any device that uses a usb cable, whether that's a phone, tablet, portable video camera or gaming console.
The unit is well packaged, with a simple frustration-free cardboard box that gives details on the battery itself on the outside and 2 micro-usb cables and a quick start guide on the inside. It is available in 2 colours, either an orange/black combination or grey and black, though I like the styling to the orange version. The model I am reviewing is the PB20000MS. On the unit itself, there are 4 standard USB outputs, all rated at 2.4 Amps output, a flashlight, 2 micro-USB inputs for dual, fast charging the power bank and a row of indicator LEDs that denote charge/discharge state.
The power bank weighs 454 grams and is 16.7x8x2.2 centimetres in size so it is not an insubstantial bit of kit, but it's performance is worth any size and weight tradeoff. I already had a Limefuel 20,000mAh power bank so I was interested to compare the size, weight and performance of the 2 units.
For testing purposes I used my own Nexus 6P and the excellent Ampere app.
Both the Limefuel and the EasyAcc are approximately the same size and weight with only slight differences, the EasyAcc being slightly longer and heavier, but nothing significant or anything to take into consideration.
The big difference was in the performance. While the Limefuel has a rated 2.1A output, I have never been able to get that from the power bank and it generally would charge my phone between 0.3 and 1.2 Amps with the maximum recorded in Ampere as 1.5 Amps. The EasyAcc has a maximum output of 4.8 Amps which means that you could charge 2 phones at the same time, at full speed, and on testing, my Nexus 6P charge rate was around 1.8 – 2.2 amps with a maximum recorded of 2.5 Amps.
This fantastic charge output is obviously an advantage if you need a quick boost in the evening before going out and don't have access to any charger, or if you are out hiking, biking etc. when you could be using maps, gps and other battery draining activities. The EasyAcc power bank has smart technology on each of its 4 USB outputs for automatically detecting the connected device and outputting the correct amount of power.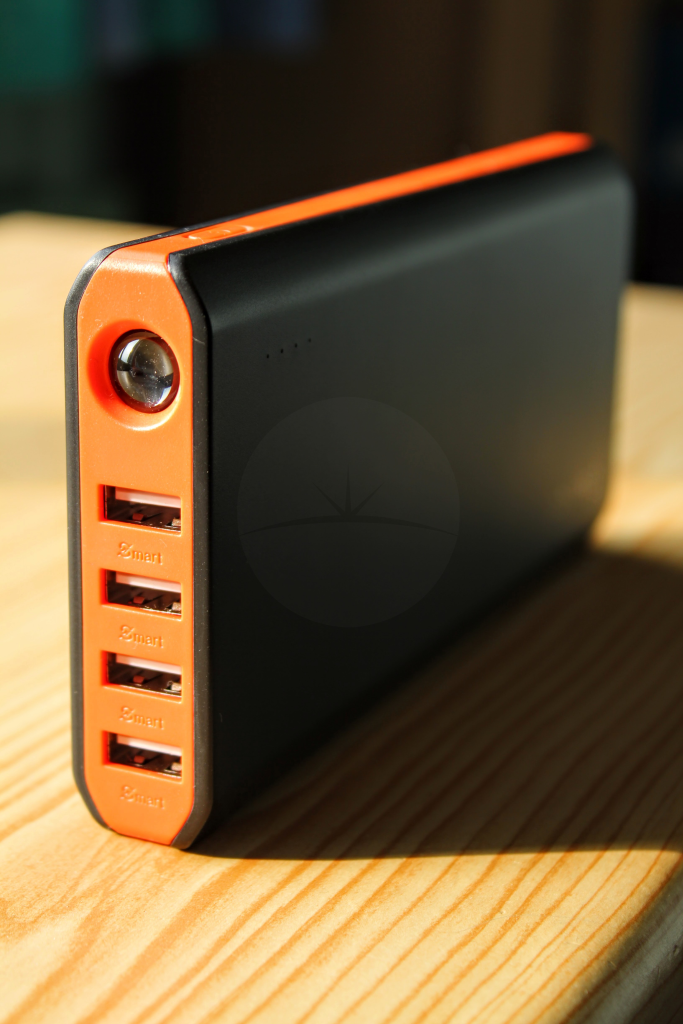 Another added feature that is new for power banks is the dual charging ports. There are 2 micro-USB inputs for charging the 20,000mAh battery so if you have a dual output 4 amp charger, or just two separate phone chargers with outputs of 2 Amps or more, you can expect the battery to charge in around 6 hours, which is basically twice as fast as any other similarly sized power bank.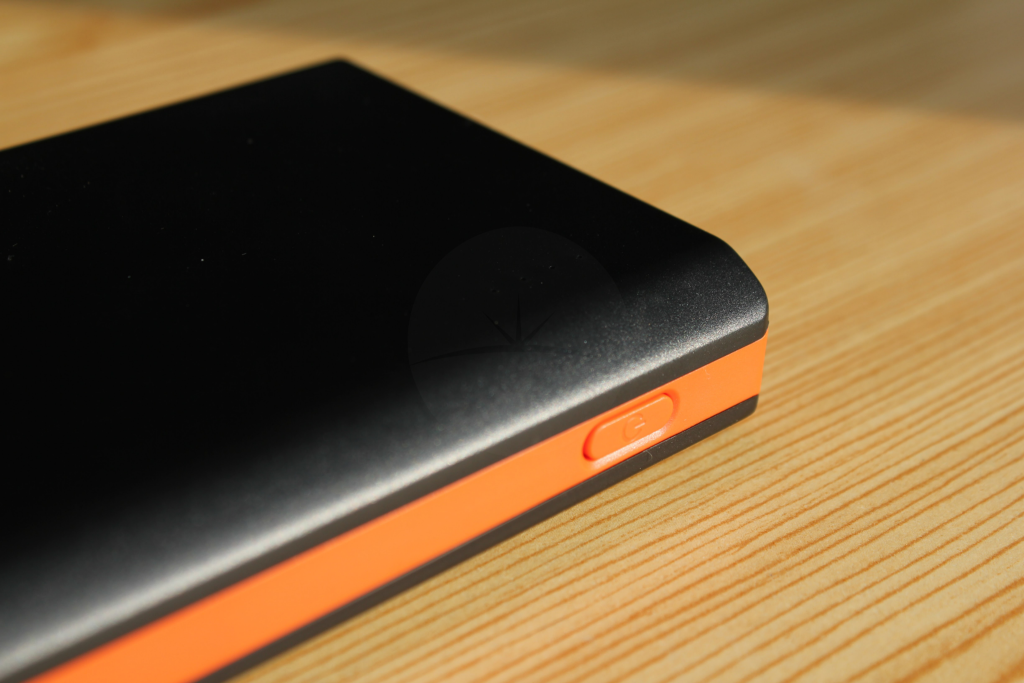 One more feature of interest is the led light. This is a nice, wide dispersion white LED with an output of 150 lumens. You activate the light by double tapping on the power button. While the power bank is heavy to hold, it is still very useful if you don't have a torch, and is very efficient to use.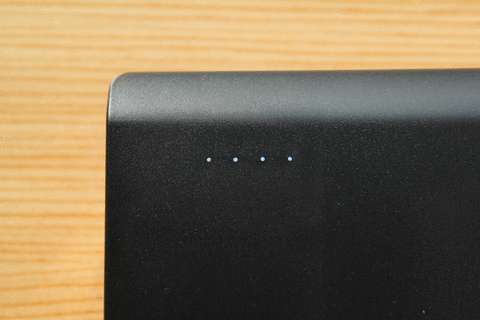 Overall I would highly recommend this battery pack. It lasts a long time and charges your devices super fast. If you have space in your bag for a battery pack, look no further.
Words and images by Mark Stronge