A fan can really help you cool down when you're too hot, but most battery operated fans aren't that great. They tend to eat through batteries and don't generate that much breeze.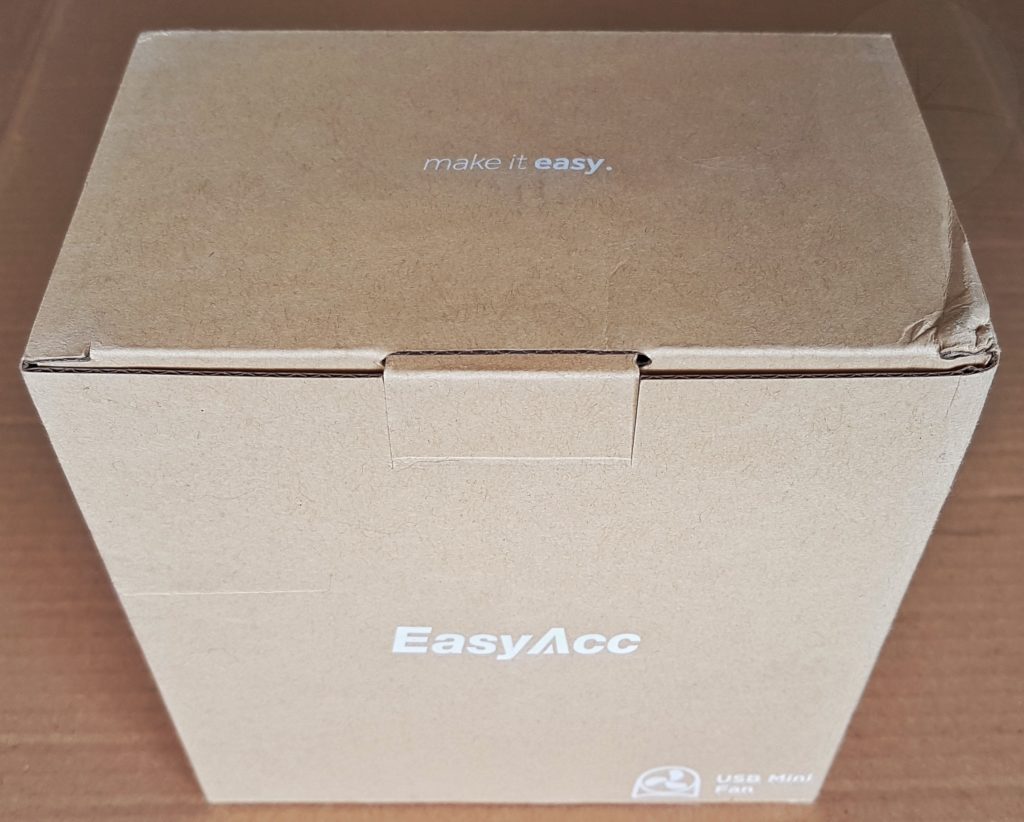 This fan is powered directly from a standard USB port on your computer, charger or power bank. This flexibility means you'll always find somewhere to plug it in – typically to devices with huge batteries than have no problem running a small fan like this for a very long time.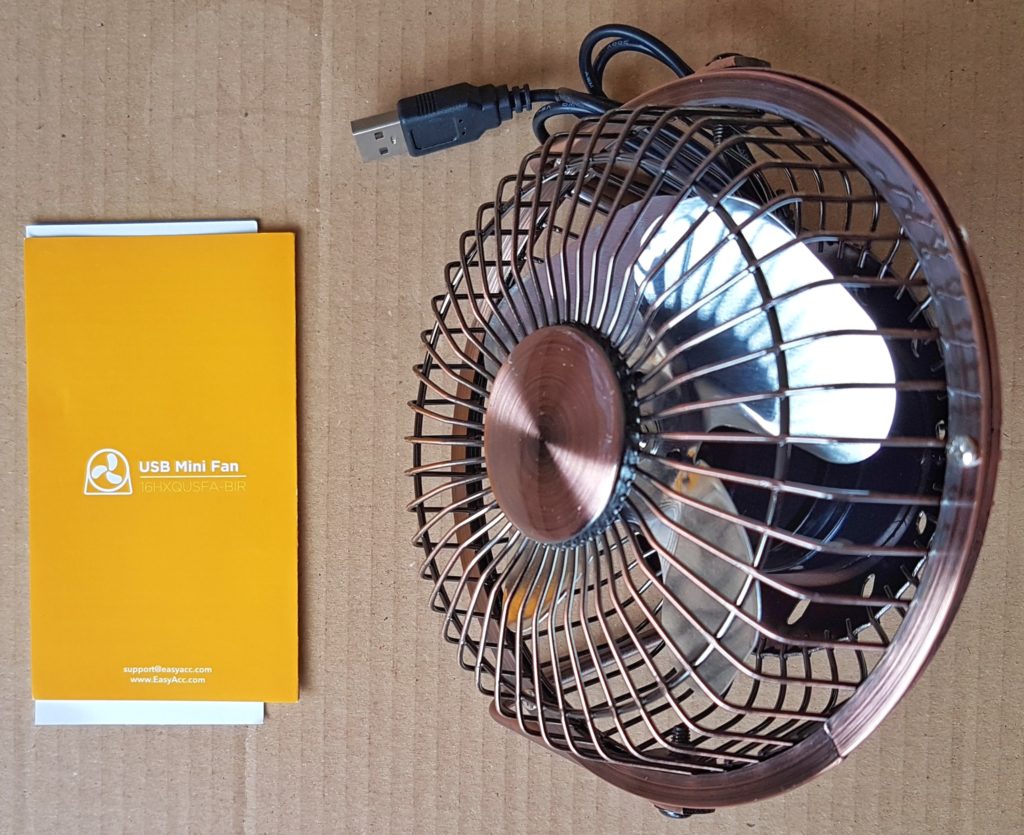 Available in a choice of black, bronze, pink or white painted metal, this 4" fan rotates vertically on its desk stand allowing it to blow in any direction you choose. The metal seems to be sturdy and the blades are made from a semi-transparent plastic material.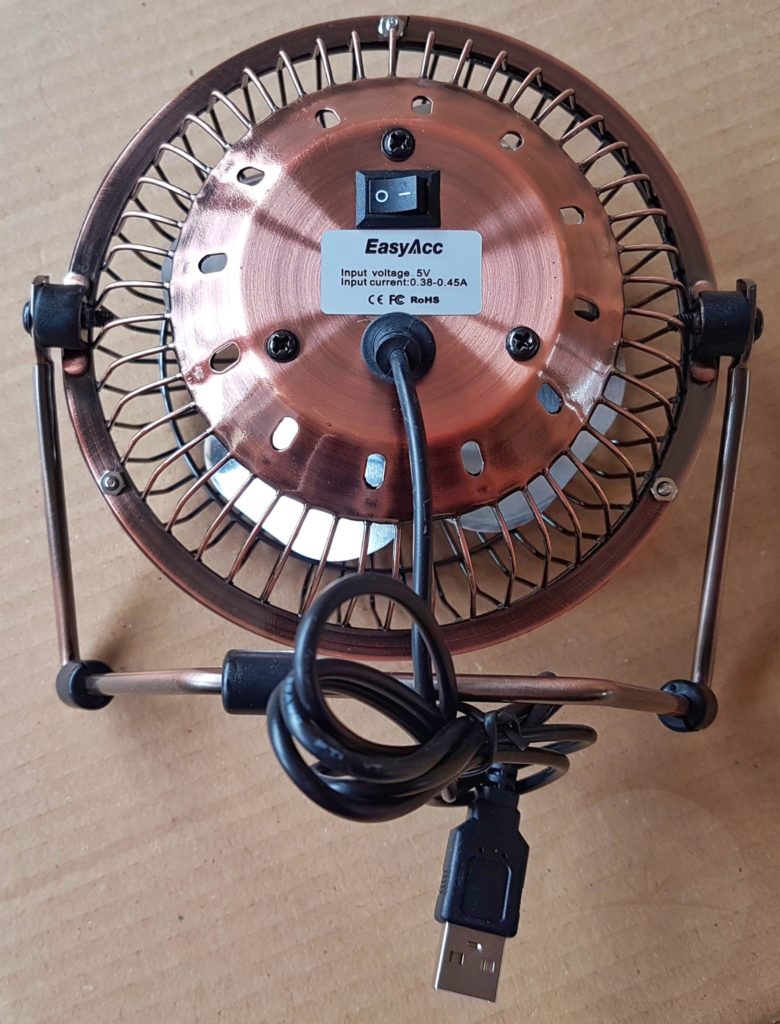 A switch on the back of the fan allows you to turn the fan motor on and off. There's just the one fan speed, but it gives a decent breeze considering the compact size. While it won't blow your hat off, you'll definitely feel it and it really helps to cool you down.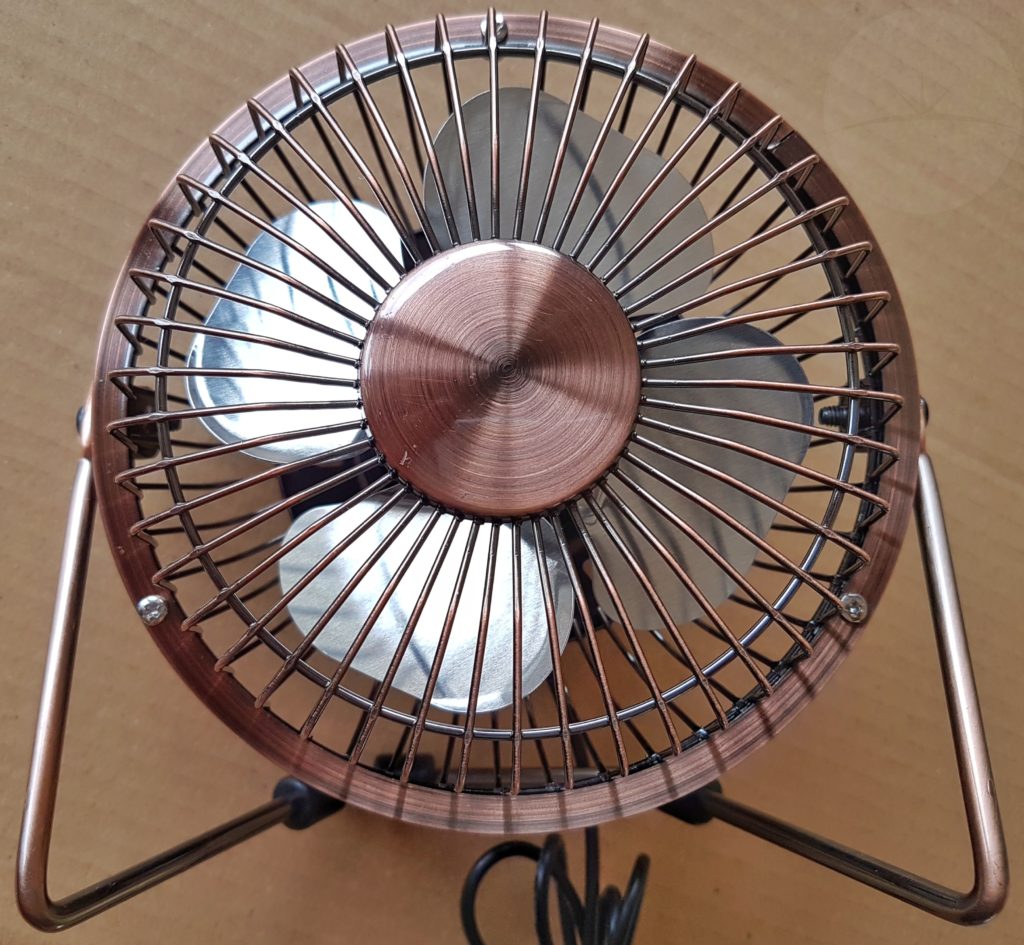 In terms of noise level, while I was aware when this fan was running I wouldn't consider it overly loud or irritating.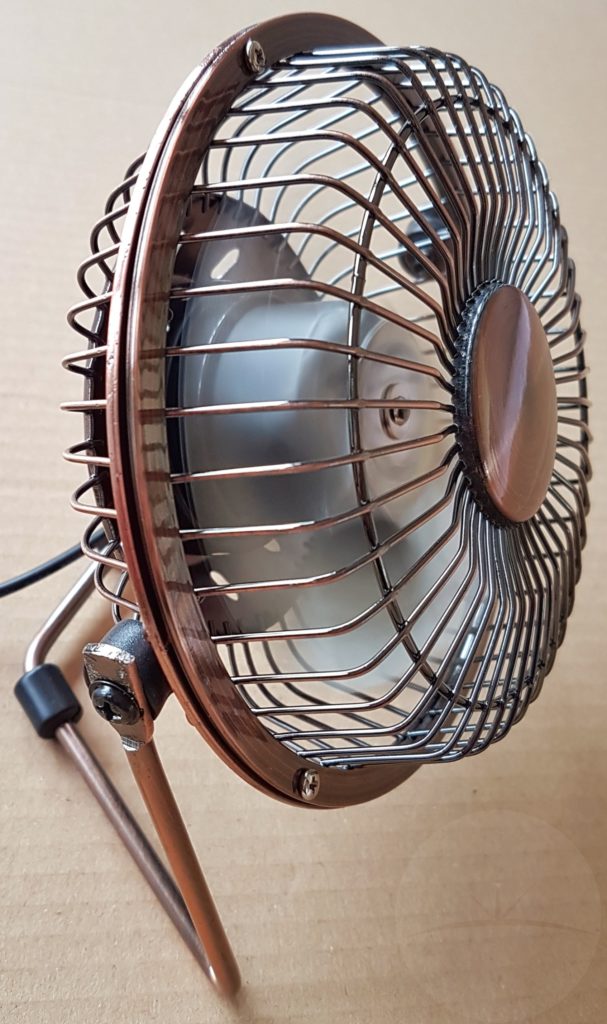 At £9.99/$10.99 I can recommend this inexpensive fan as it works well without costing a fortune in batteries to run. You can pick one up from the Amazon links below…