With as phones getting more powerful, and screen getting an ever increasing number of pixels, it just makes sense for people to carry around spare batteries. I've been trying out one by EC Technology, that's larger than the others that I've used. Frankly, I like it's shape, capacity, and "future proofing". This one could easily become my daily driver, to carry with me.
The appearance of this is flat on the top and bottom, as well as the front and back ends. The long sides are round, and is a single covering, with the appearance of brushed metal; the end caps are white, with all the ports, light, and toggle on one end. On the whole, it looks pretty cool.
The capacity of the battery is 10,400 mAh. Considering my phone's battery is 3,220 mAh, being able to fully charge it three times over from this single unit, is beyond appealing. Even my NVidia Shield tablet, with it's 5,200 mAh battery could be charged up nearly twice over. For me, I'm finding that to be incredibly appealing. Yes, it's not very pocketable, being about twice the thickness of my phone (with its case on), but I tend to apprise utility in such situations, so I happily trade away some size in return for that size a capacity.
As for it's functionality, it performs well in that department too. The device remains powered off and won't charge anything, until powered on. Once that happens, four blue indicator lights activate, to give you an estimate on the remaining charge. There are three different USB ports. The full size Type A port for charging the unit, and one each of a Type C, as well as a micro USB. The blue lights rest immediately above the micro USB port (the one for charging the unit), and the Type C port is bracketed by a pair of small, yellow/green LEDs, thus making it easier to delineate between them. I tested the rate at which it charged my phone (stock Nexus 6, running 6.0.1), and it picked up a 15% charge within twenty minutes; I don't own a device that uses a Type C connection, so I was unable to test that. But with this having both, and the list of OEMs releasing phones that use that style of port (LeEco, OnePlus, Samsung, Huawei, etc), this is a charging block that I'll be able to use with whatever phone I have next, regardless of which USB port it has. In short, it's good both now and later. The last bit of functionality that I'd like to mention is it's on and off state. When off, it's as unresponsive as one would expect. When you toggle the unit on for use, it only remains one while charging. If it isn't getting used for some twenty seconds, it powers itself off. This not only preserves loss of charge to keep the lights on, it saves users from having to remember to turn it off.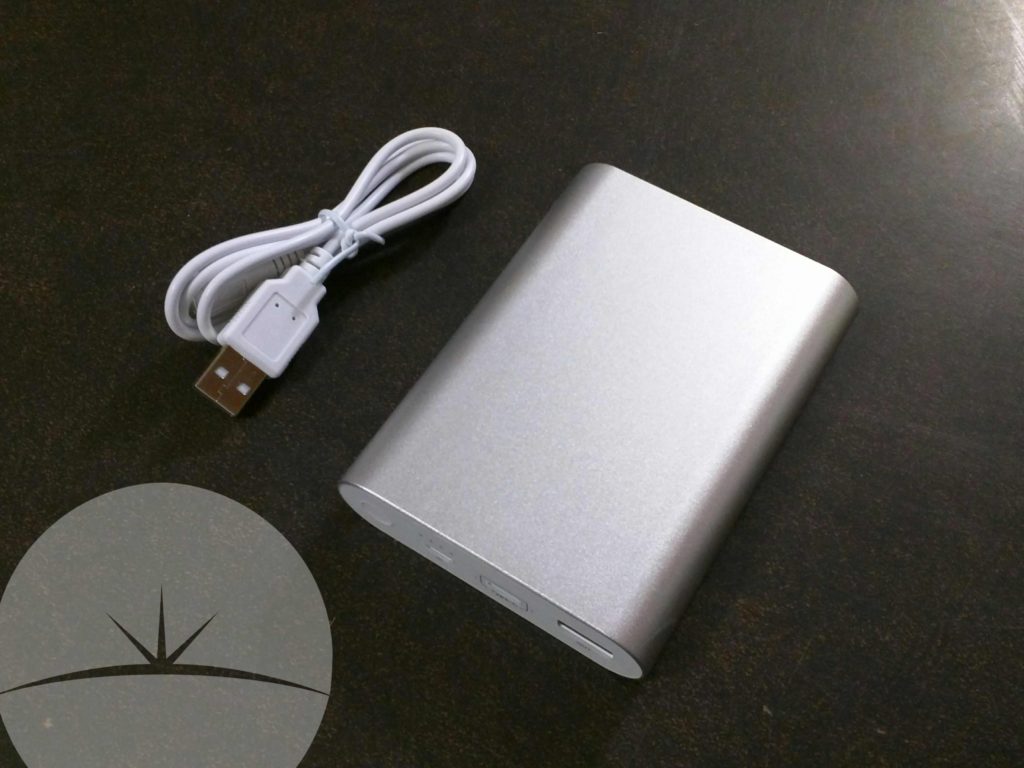 The only part that confuses me, is why the Type A port didn't get some sort of visual indicator, like the Type C did. Were this used in the dark, it might take me a bit more time to find the "unmarked" port, compared to the one that has the lights. Beyond that though, this battery is SOLID. It has a great amount of capacity, looks good, and will function during this time of transition in USB ports. In light of all of this, it's no sweat on my part to give this a nine.