Specialising in GPS technology the name Garmin should need no introduction to any tech enthusiast. However when it comes to car Sat Navs, we at Droid Horizon have a passion for Android devices and tend to look to Google Maps for our navigation needs since it comes free with our phones. Even when you factor in an integrated dash cam, can the dedicated Sat Nav experience really be worth the additional cost?

Build Quality & Design
Garmin didn't get their strong reputation by selling cheap junk, and the nüviCam is no exception. High quality materials like metal and glass have been used throughout to produce a device with top notch build quality.
With the exception of a small microphone the front of the device is dominated by an 800 x 480 resolution 6" touchscreen – not high-res compared to what we see in phones these days but at driving distance it's plenty sharp . Around the back we have the power button, speaker, magnetic mount attachment area and the dash cam which can be swivelled horizontally. The top has a camera button while the bottom has a couple of micro SD slots (a 4GB card is included) for camera footage and a micro USB port for connecting to your PC for updates.
The attachment area on the back has a row of pogo pins that automatically line up with the window mount – jumping securely into place magnetically once they get in close proximity. It's just as easy to remove if you're worried about it getting stolen and prefer to carry it with you or hide it under the seat. The mount is a standard suction pad / clamp design that gives a very strong bond onto glass. It has a mini USB port that connects to your car power socket via a fairly bulky adapter and cable.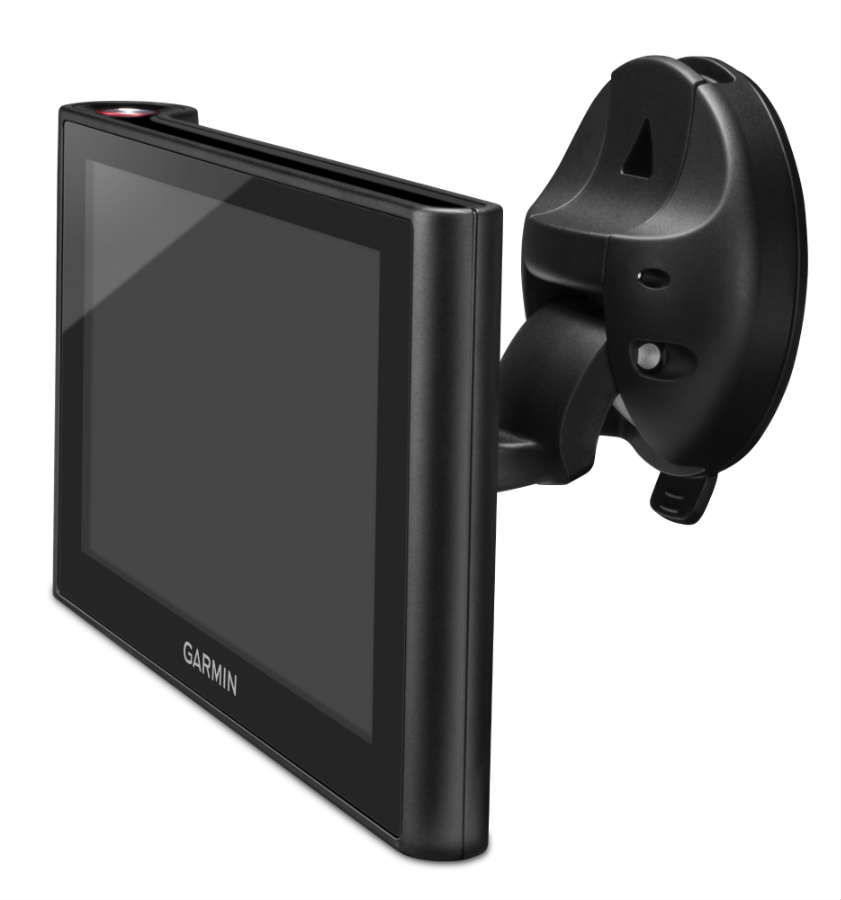 In Use
The nüviCam comes to life when the power button is pressed or when starting the car begins the flow of electricity from the power adapter. Every time it starts it gives you a safety warning and disclaimer and asks you to press the Agree button. Thankfully this disappears after a few seconds without intervention, but it is a little irritating.
It's not immediately obvious, but as long as a memory card is inserted then the dash cam is automatically capturing audio and video at this point. It captures a new 1080p ~60MB MP4 file every minute and overwrites the oldest once storage space is full. You can select those you'd like to save and it automatically saves during collisions. You'll need to be aware that unless you switch off recording then your private conversations, poor taste in music and cursing at other drivers will all be recorded on that micro SD card.
Once the disclaimer is out of the way you get two main options – Where To? and View Map, with additional smaller icons to access things like Apps, Volume and Settings. The touchscreen is responsive and I had no issues finding my way around the menu system.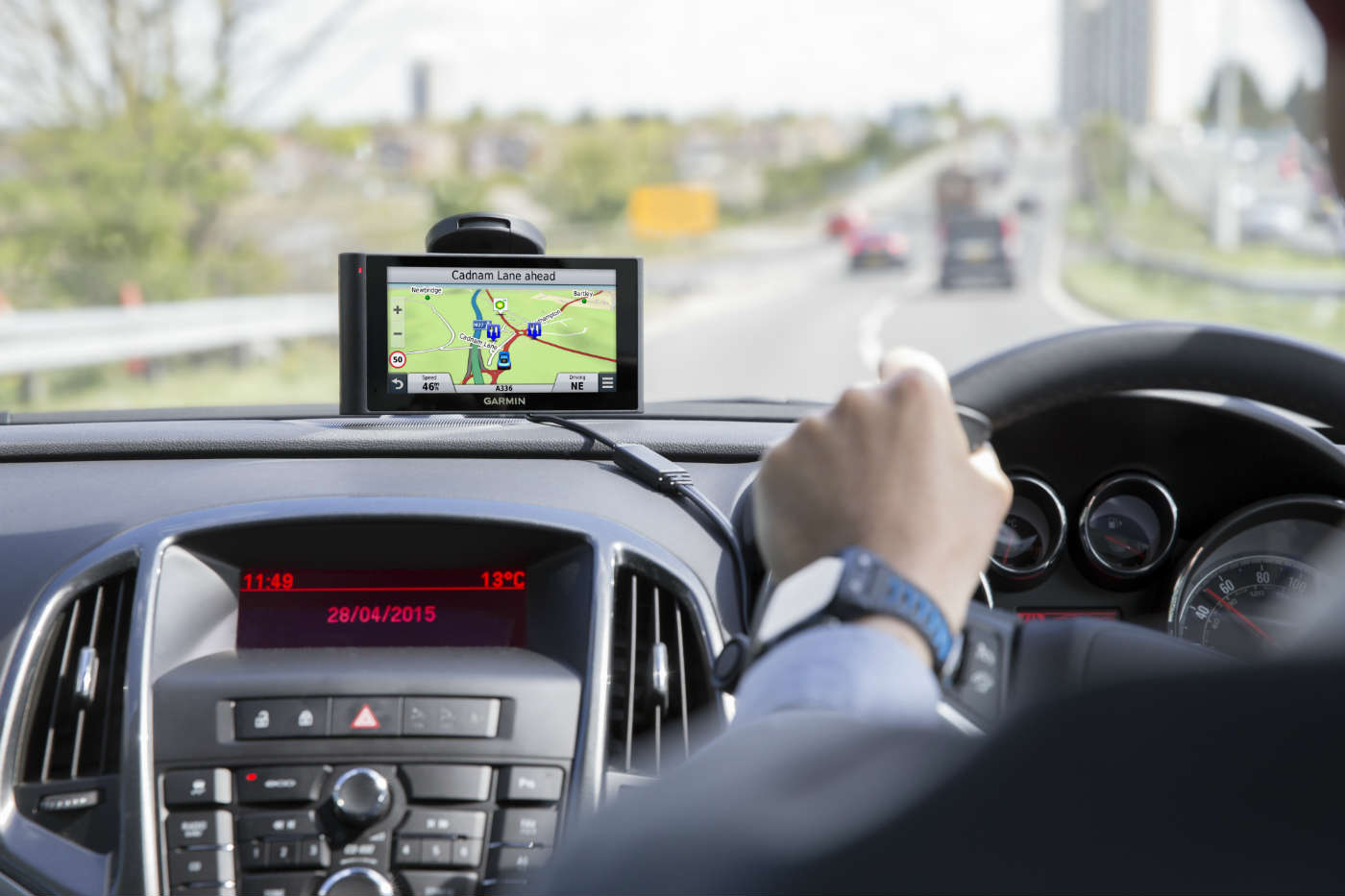 Performance
On the road the Sat Nav remains very stable with no noticeable vibration. The 6" TFT display is a good size for viewing in the car while being bright and clear regardless of viewing angle. The speaker was also loud and voice prompts were clear and easy to understand.
There are loads of options for selecting your destination (including voice commands) and I was quickly and easily able to find any location I searched for. Route mapping only takes a few seconds and followed what I'd consider to be sensible paths.
I did notice the map could take a couple of seconds to rotate after turning a corner which combined with the horizontally mounted screen made it sometimes difficult to see what's coming up ahead. This isn't an issue most of the time but can be frustrating when you're in the middle of an unfamiliar big city and trying to figure out what lane you should be getting into. I'm not sure if it's because my smartphone is mounted vertically but I don't remember running into this problem with Google Maps.
Although normally powered via the cigarette lighter, the unit also has an internal battery which lasts for around 30 mins. This is just enough juice to allow you to operate the nüviCam with the ignition off or check something with it undocked.
The Dash Cam footage was excellent with clear audio and video – it's surprisingly stable and you'll have no problem making out details such as number-plates. You can also capture still images if you feel the need.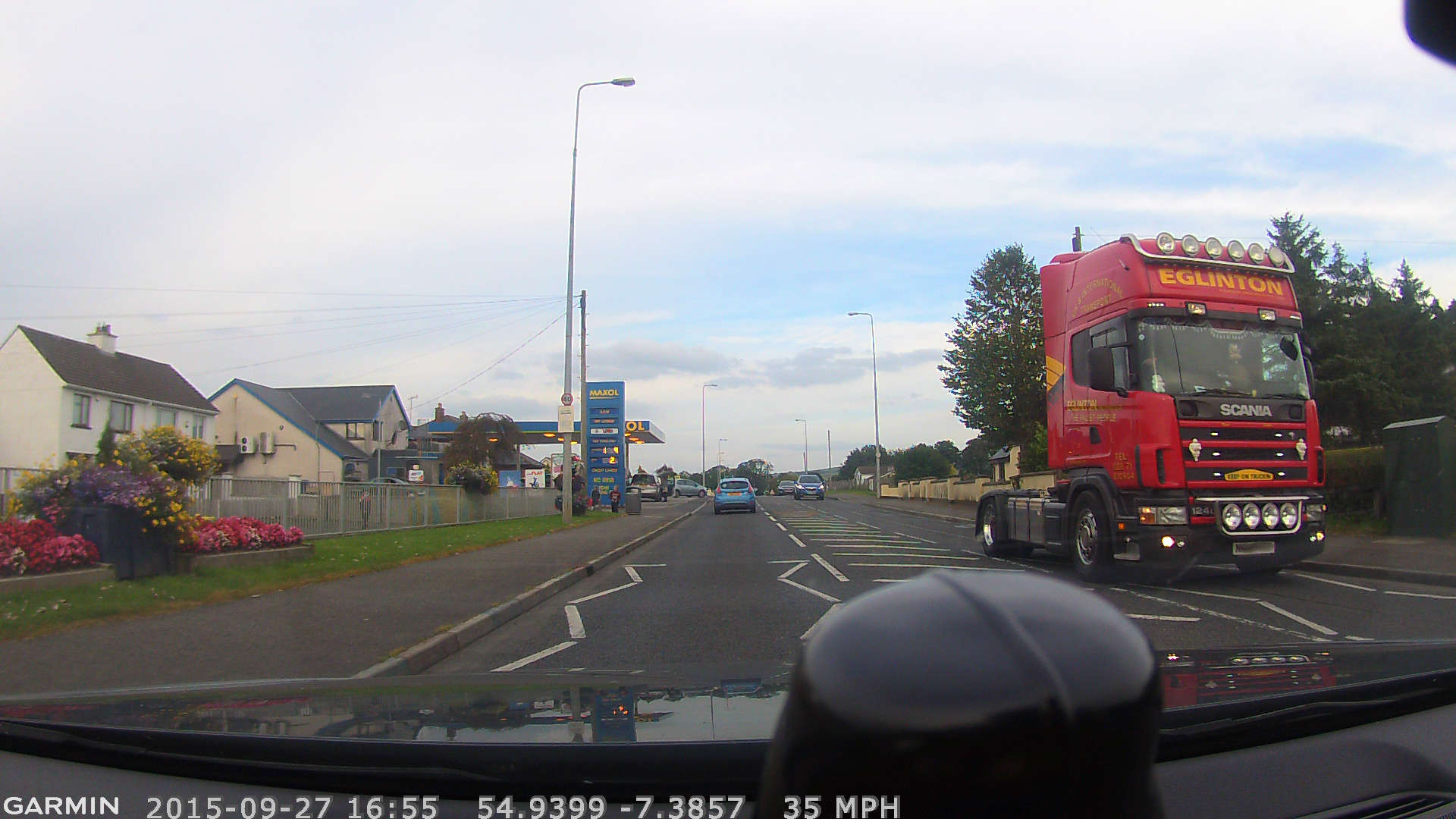 Features
Garmin have obviously been in the GPS game a long time as they've crammed in just about every feature you could imagine for a Sat Nav.
By default there are warning alerts if you go over the speed limit in a speed camera zone, veer out of your lane or get too close to the car in front. At the risk of condemning my driving, I found these extremely irritating as they are the equivalent of a nagging back-seat driver that bleeps at you every time you manoeuvre over a white line or dare to go 61 MPH in a 60 zone. They are particularly distracting while overtaking, but luckily they can be dialled back in the settings.
The unit receives traffic updates from Garmin every minute via DAB and adjusts the fastest route and ETA accordingly. It can also be connected to your phone via a "Smartphone Link" app which then provides real-time data services such as weather.
There are also some nice navigation touches that aren't available in Google Maps, such as highlighting petrol/gas stations and places to eat. You can also have it show a trail of where you've been. The biggest bonus is the extra detail in the voice prompts, like telling you which lanes to use and even describing landmarks.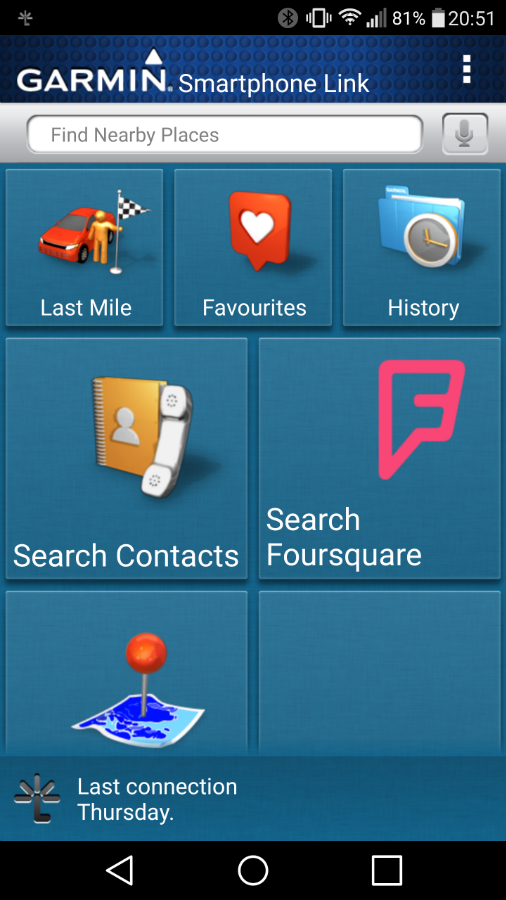 Price
Garmin have the nüviCam listed at £309.99 / $399.99 which isn't outlandish considering the build quality and features, but is still a significant chunk of change to justify unless you feel it'll get a lot of use. We saw it's quite a bit cheaper on Amazon so would advise shopping around before you buy.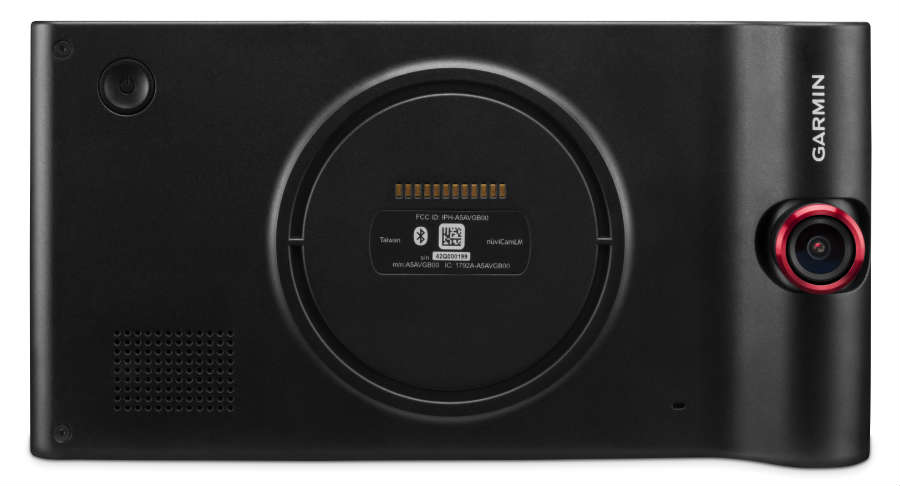 Overall
It is nice to have a dedicated sat nav. and dash cam ready to go as soon as you start your car, and I have no doubt that Garmin have one of the best available with the nüviCam. Having said that, with the rise of the smartphone I find the price difficult to justify as it doesn't really do a lot more than I can get from Google Maps and a dash cam app.
However it could well be for you if you spend a lot of time on the road or just prefer a sat nav to be a more permanent fixture in your car while you keep your phone in your pocket. You can find more details by following these links to the Garmin website…