Mikey Boots
Mikey Boots is the third in the Mikey series, this time around it is more of a flappy bird platformer. To move around in the levels you have to adjust the direction of the thrust in your Boots whilst dodging missiles, spikes and other obstacles. The game is split into 36 levels with 6 bonus levels. Each of these levels is graded out of 3 stars, to achieve all 3 you must beat the goal time, collect all the coins and find all of the hidden golden shorts. You don't have to do all of this in a single run (I'm pretty sure it would be impossible) but that all adds to the replay-ability.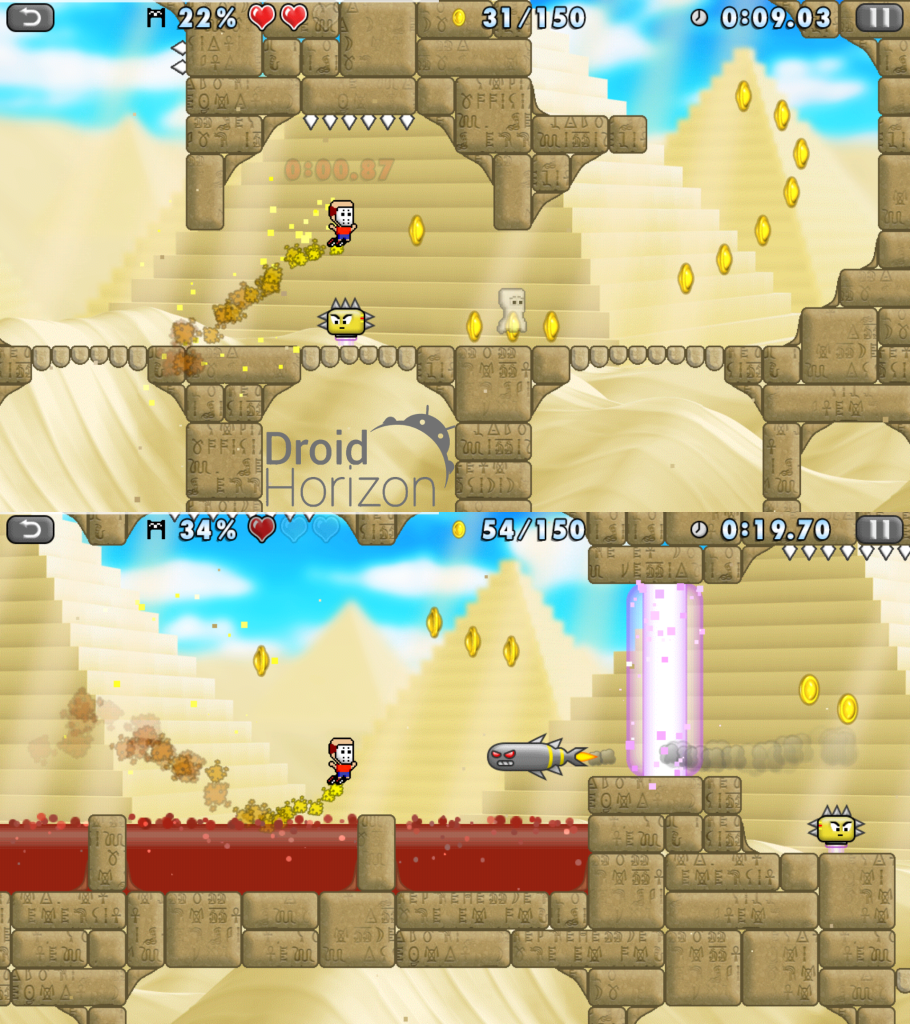 The levels take a short 40-60 seconds to complete, making it really tempting to keep retrying them in order to beat your high score and unlock all of the 230 disguises available. To keep you on your toes, once you have played at least one run through of a level, a ghost of you best play through will run through the level with you, making you constantly strive to beat you own score. Other fun quirks to the game include being able to check and compare your score to your friends and other players on the leaderboards and, for those retro game lovers, you can play the game in both 8bit and 16bit modes without missing out on any of the features in the game.

Mikey Boots will set you back £1.25 with no in app purchases (as I feel should be the case with all paid apps). The game has 32 achievements which combined total a jaw dropping 91,000XP!!!This is a fun grab-and-go game from the retro gamer style loved by so many people. It has the same feel and music as the old Gameboy games but has been modernised in the right areas. Perfect for a mobile device and highly addictive. I think it's worth every penny.