Review: Minix NEO U1 Android Media Hub
MINIX has gone 4K with their Minix NEO U1. We are massive fans on Minix and their Android-powered devices that allow us to transform any boring TV or monitor with an HDMI connection into a SMART TV. Their Minix NEO U1 now supports HDMI 2.0 4K @ 60Hz, comes with Android Lollipop 5.1.1 and running a custom version of KODI built just for this Minix box.
The Minix NEO U1 is built around a Quad Core Cortex A53 64-bit Processor, with a Penta Core Mali-450 GPU. All that with 2GB of DDR3 memory, Android Lollipop, and that HDMI  2.0 port, the Minix NEO U1 is an absolute powerhouse.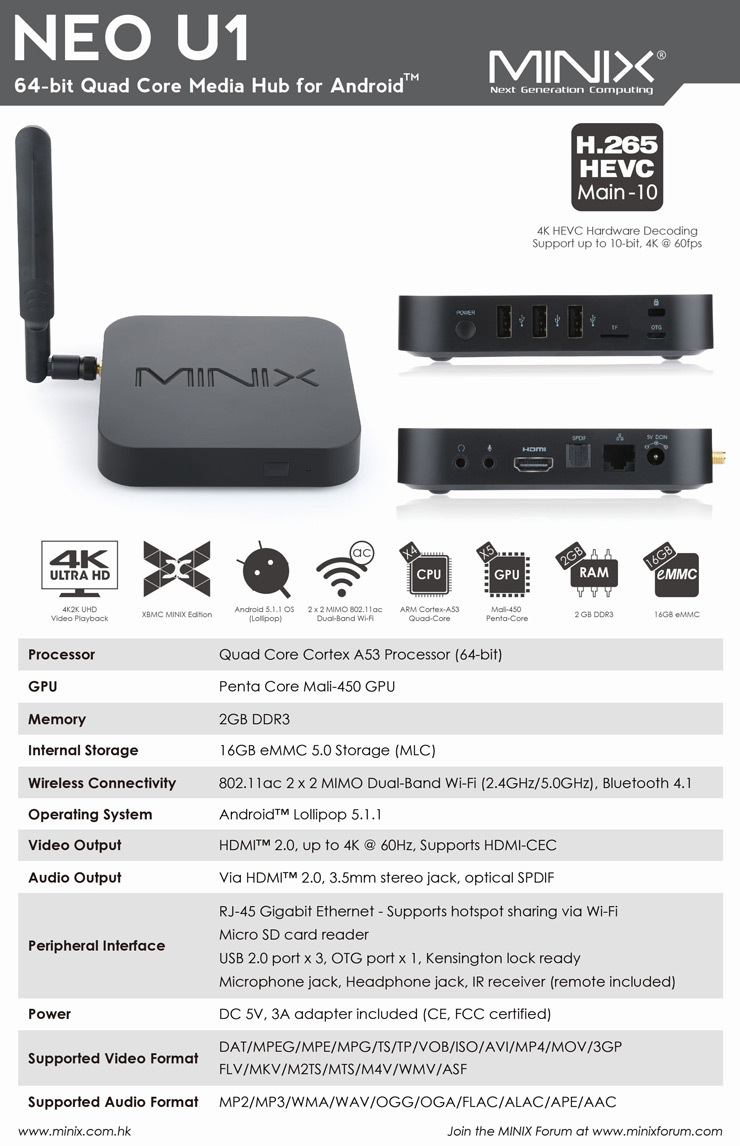 Included with the Minix NEO U1 is everything you need to get started. There's the Minix NEO U1 itself, IR remote controller, WiFi antenna, HDMI cable, Micro USB cable, OTG cable, and power adapter. The Minix NEO U1 sticks with what it knows and uses that slick matte black curved edged box design. The only "blemish" being the embossed MINIX logo running along the top.
On the right side is the power button, 3 USB 2.0 ports, a TF card slot, OTG port and a Kensington Lock Ready slot. Around the back is where you would find the headphone and microphone jack, RJ-45 Gigabit Ethernet port, HDMI 2.0 port and power plug.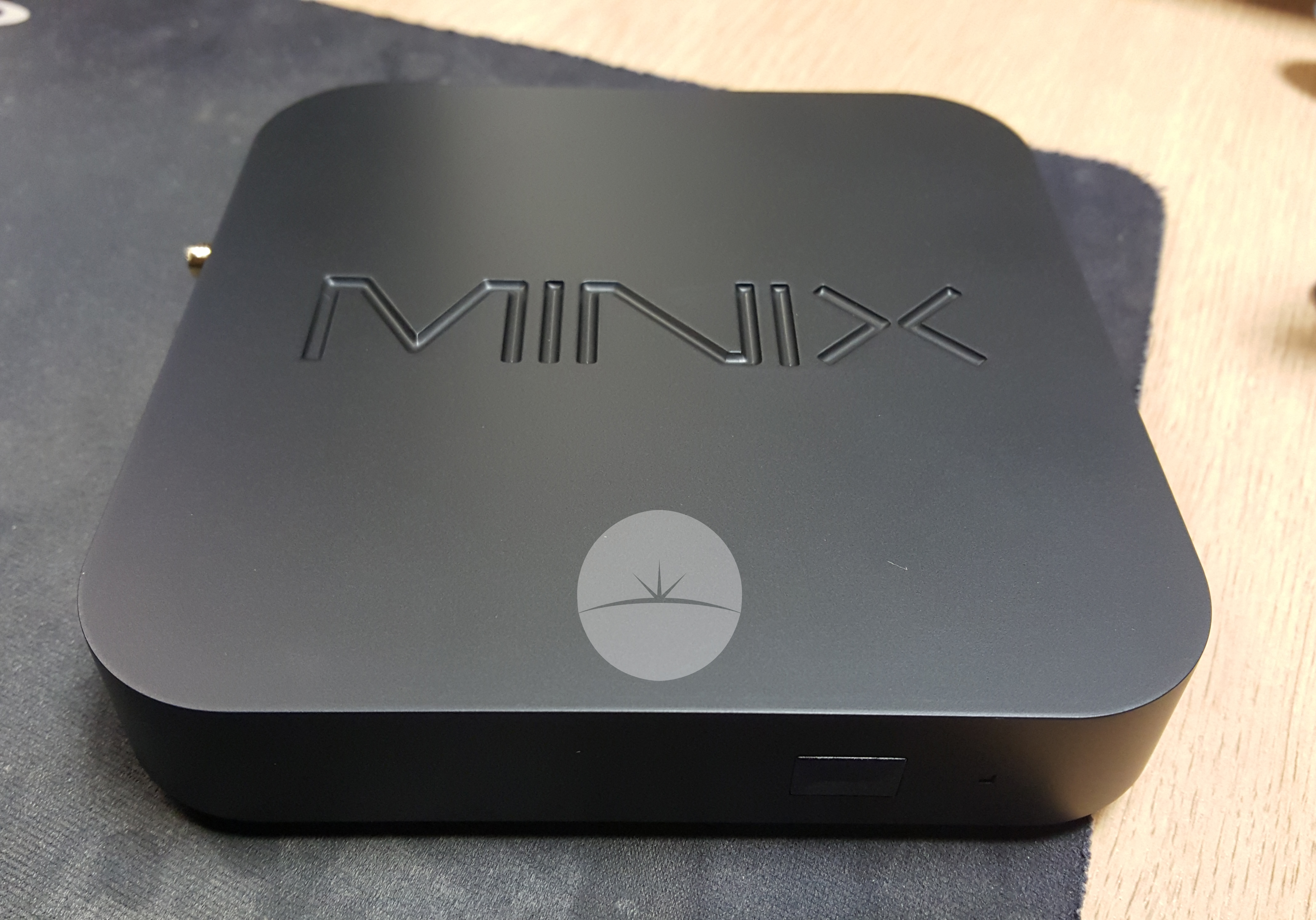 In my opinion, MINIX produces some of the best Android devices out there. I will continue to use their products box and as before will probably upgrade when a newer model is released. I have forgotten life without a Minix box attached to my TV.
Also included is the standard infrared (IR) remote control powered by two AAA batteries (not included). Conventional menu, home, power, return, volume, navigation and return buttons are available. Nothing out of this world, but certainly capable of navigating the Android interface, providing you're in line-of-sight.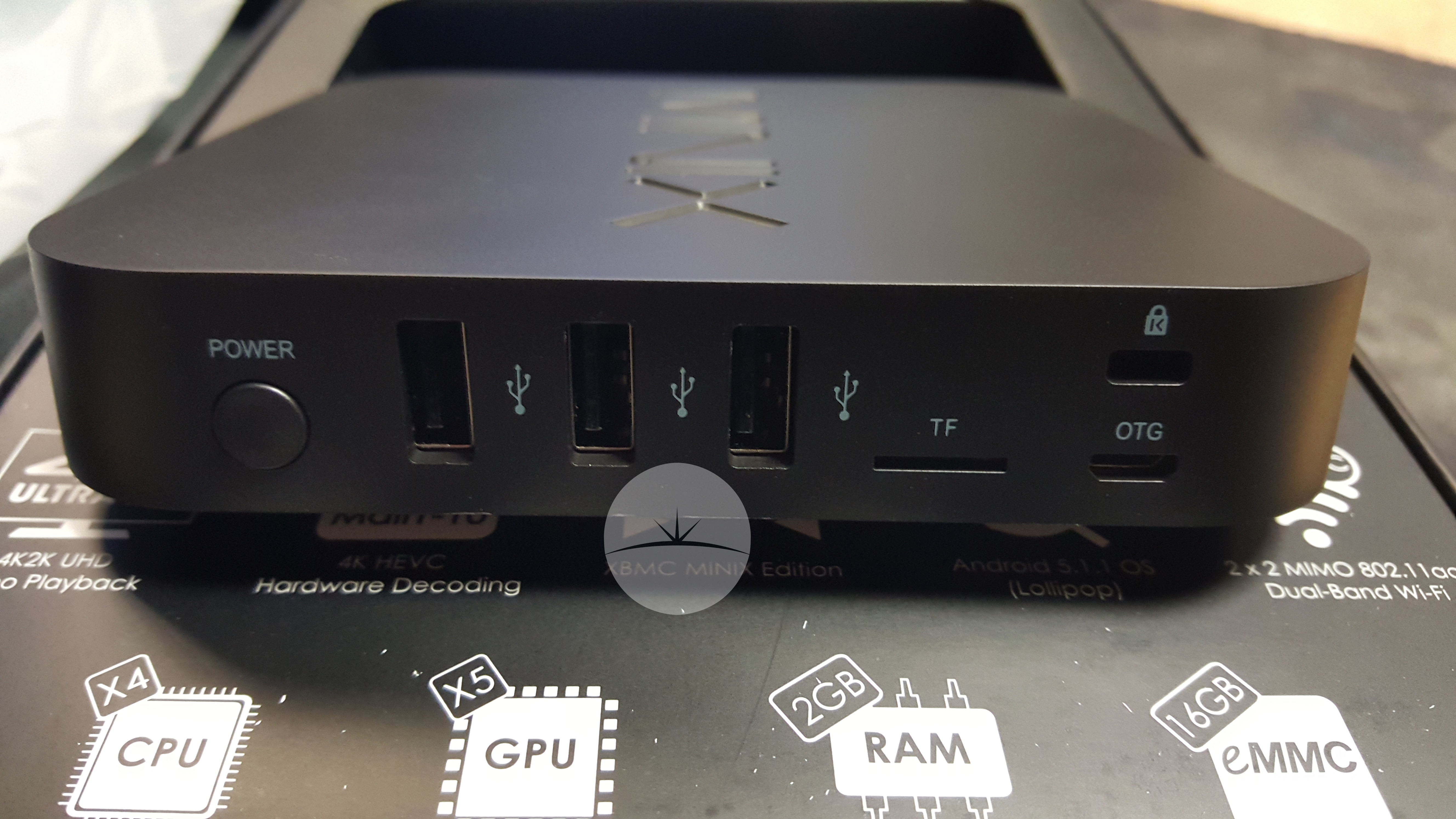 The Minix NEO U1 runs Android 5.1.1. On first boot you are presented with an initial system setup, this is really simple to fill in and was done in no time. The box comes with two home launchers, a standard android home screen and the MINIX own brand one called Metro. I have never really been a fan of the Metro launcher, it's built around the included remote, so is easy to navigate with arrow clicks, as opposed to an air mouse. So normally this is replaced with Nova launcher.
Though there are included apps, the main event is always gonna be KODI. As with older models the version of KODI (XMBC) is custom built for the Minix hardware, and as such has its own builds which can be downloaded of the Minix forum. Though if you are impatient like me, you can run the new Beta version of Kodi (Jarvis) without any issues.
The Minix NEO U1 also comes with the ever popular OTA ability. Meaning instead of having to manually download and upgrade firmwares, you can just allow the box to do all the heavy lifting itself.
Streaming is a breeze on this as well. Testing with apps like iPlayer, Youtube, 4OD and Netflix all worked without any issues.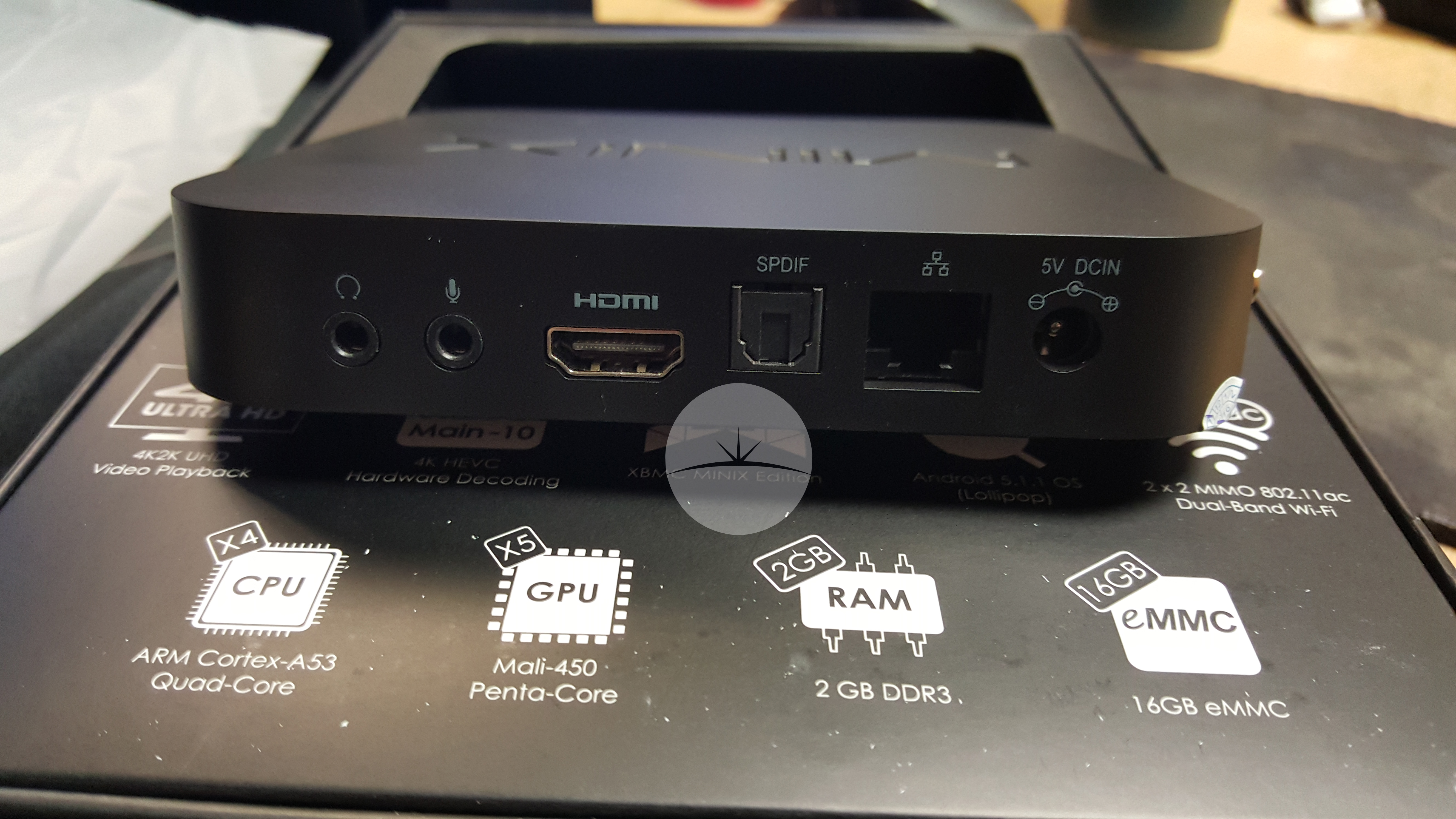 What's the price for all this amazement, only £104, this even includes their A2 Airmouse. The Minix NEO U1 is one of my favourite products on 2016, it's up and ready to go in 5 mins, and works like a dream.