In our latest Android TV box review, we're taking a look at the Venz V10.
Internet shopping sites are filled with Android TV boxes, basically the same Android experience you have on your phone or tablet but now on your big screen. There's nothing new or exciting happening with the experience even though Google tried(?) to launch a locked down version of the OS as Android TV on limited devices, with limited success if we're being honest. Usually these TV boxes underperform and generally aren't that great for doing much on except as a standalone Kodi machine, it's the same this time with the Venz V10 from Venztech.com although this performs a lot better than the competition we've tested around the price point. The company were kind enough to send the product out to us for review and as usual we'll give our honest opinion on the Venz V10. We've reviewed numerous different brands and models if you'd like to take a look HERE. Some cheap, cheerful and awful. Some more expensive, perform better and some supposed to be the best on the market…
Ok, the Venz V10 is fairly generic in it's design. That high gloss black rectangle with round edges has been seen on thousands of devices before not just Android boxes. We wouldn't think the device would fair well if it hit the floor with a bang unfortunately. Not ugly looking either, you can leave the V10 out on display.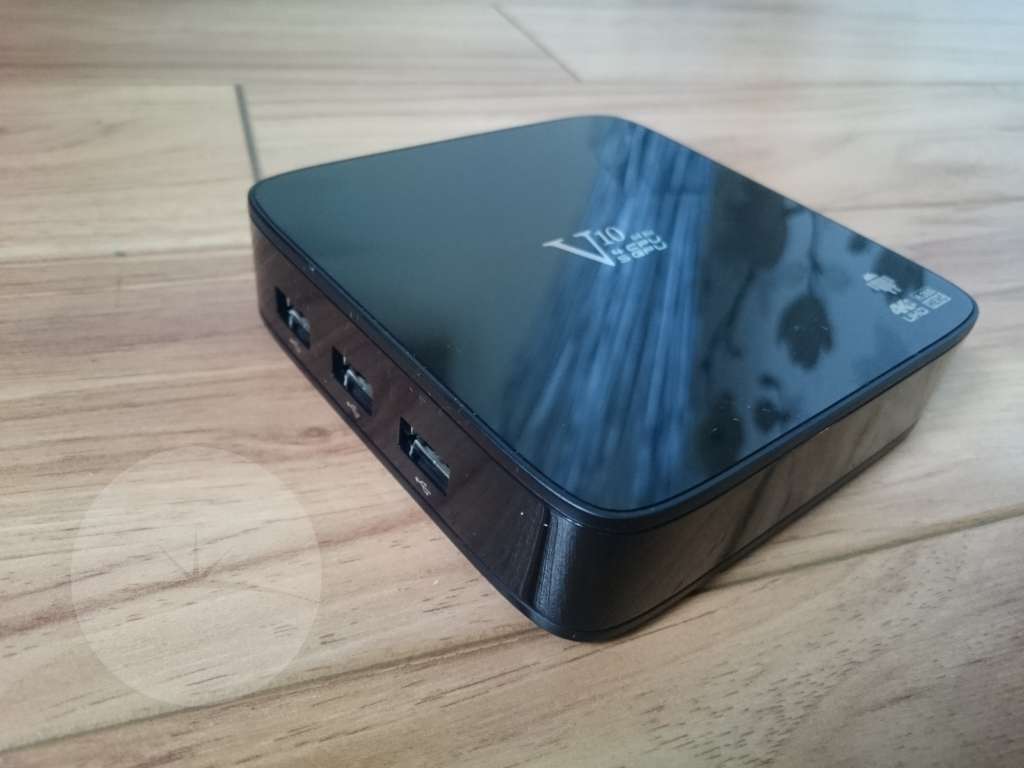 A host of ports are included to connect to and from external peripherals.
HDMI cable included
USB 2.0 x3
LAN RJ45 port 10 / 100Mbs
AV output port
Optical port
Micro SD card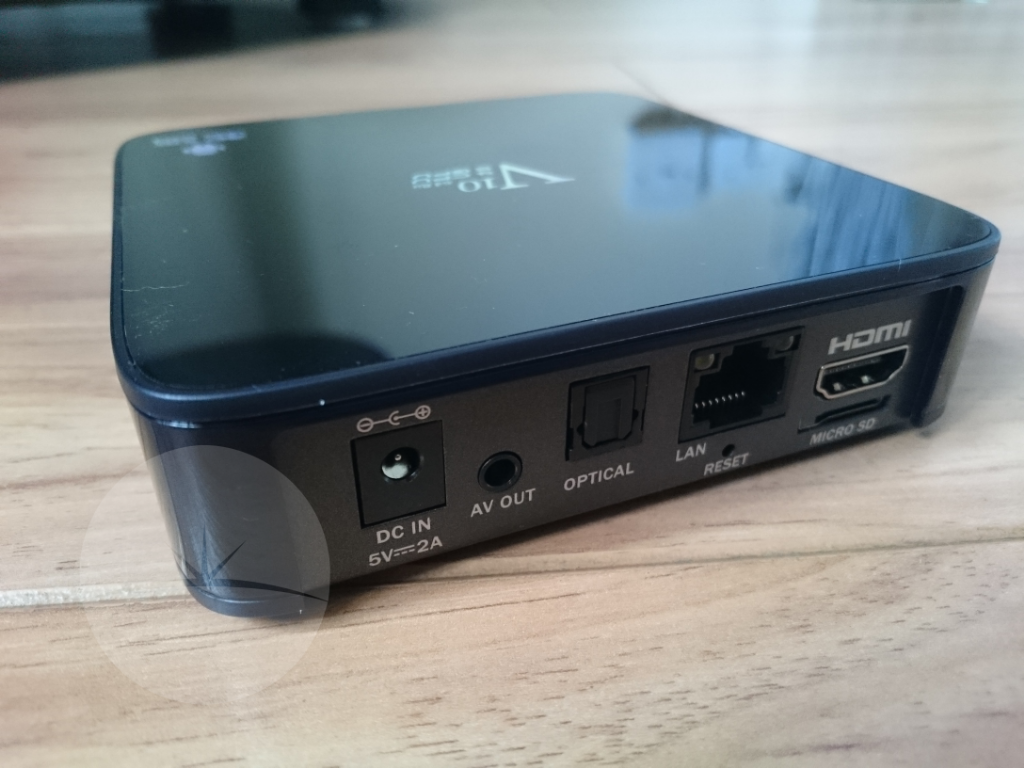 Performance wise, we've been pleasantly surprised actually. What usually happens when reviewing Android boxes like this, they all perform well enough at the start, users start to install their preferred applications and games. RAM fills too quickly, the OS doesn't kill background processes and we get to really notice how great or not great the internal storage performs. OK, the 1GB RAM does fill, I've been using an app to kill processes and empty cache. The Venz V10 has performed admirably. I'd still avoid high end resource hungry gaming all the same.
Quick specs
| | |
| --- | --- |
| Chipset | Amlogic S905 |
| Processor | Quad Core ARM 64-bit Cortex A53 up to 2.0GHz |
| GPU | Penta Core Mali-450 up to 750MHz, 3D Graphics acceleration |
| Memory | 1GB DDR3 |
| Internal storage | 8GB eMMC Flash |
The user interface will be familiar to most with the popular tile design although with rounded corners. The home screen gives you the option to add your favourite apps to it. Everything is clearly presented and self-explanatory. I'm not a massive fan of the UI, it serves a purpose OK, but, every home launcher on these boxes seem to copy Windows 8. I'd love to see a company make a bold move with their interface design or just install your preferred launcher instead.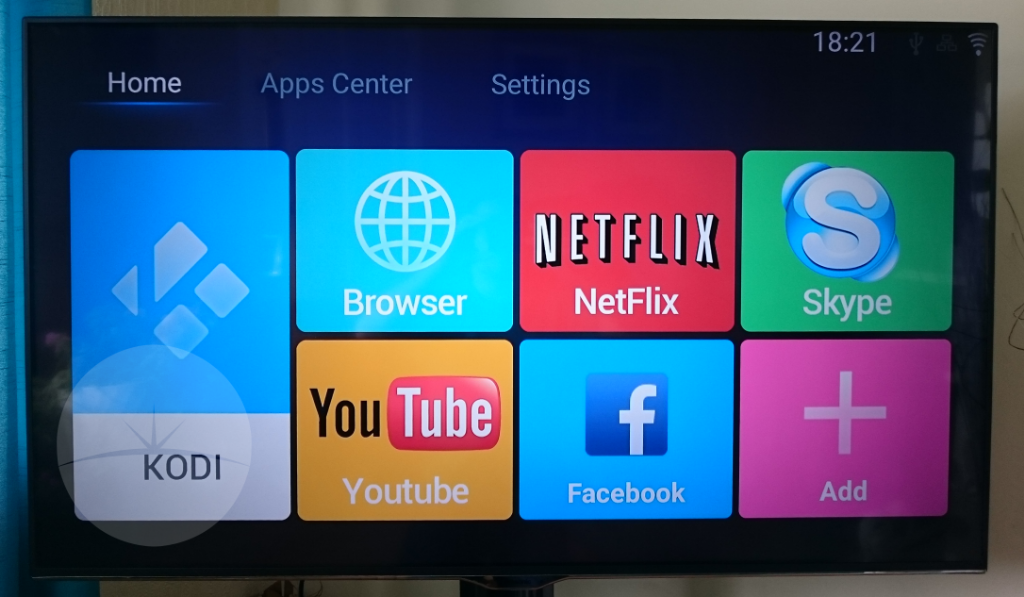 Although we can't find a confirmed price for here in the UK, we'd recommend the Venz 10 to our readers if it's priced around £80. The product does perform better likely thanks to the Amlogic S905 CPU. It's peers under £100 have often left me frustrated in daily use with WIFI drop outs and poor load times. Although not exactly lightening fast either, the Venz V10 is a fraction ahead of the other boxes we've reviewed inside the price bracket. The box doesn't really offer anything spectacular from others, nor, breath taking in design, form or function. The Venz V10 will play anything you throw at it well and most games too, sometimes and in this case that's fine by us.
[iframe id="https://www.youtube.com/embed/zlmDM_hK100?rel=0″ mode="normal" thumbnail="http://venztech.com/wp-content/uploads/2016/01/IMG_0578.jpg"]