Review: WHOOSH! Screen Shine Go
We all know the fact, your mobile phone is 10 times dirtier than a toilet seat. Its a hub of germs, fingerprints and grime. I have a microfibre cloth by my desk, which I use to give it a quick wipe, but the truth of the matter is that we need to be taking better care of our phones. A fantastic solution to this problem is the WHOOSH! Screen Shine Go. This little bag, packs a punch and will have your phone shinning and clean.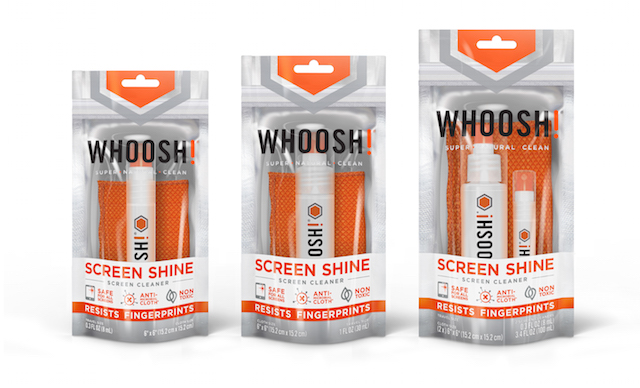 Inside the sealed pouch, is the 30 ml bottle of cleansing liquid, and an orange anti-microbial cleaning cloth. Other then that you don't get anything else, which is fine for me, as I dislike unnecessary packaging.
The WHOOSH! Screen Shine Go, did a grand job in cleaning my S6 Edge. It's been awhile since I had cleaned my phone with a dedicated liquid, and after doing it I was reminded how good the screen looked when off. The screen looked great, and had not looked that nice since I opened the box and took it out when I first bought it. The fluid has a natural proprietary polymer formula that " literally repels and resists dust, smudges and fingerprints." While I am still waiting for 100% finger print protection, I did notice that the screen was much less dirty after a day's use then it normally is.
An added bonus when using the WHOOSH! Go, is that you are getting to help the environment while you do it. WHOOSH! state that their cleaning fluid is "100% natural, non-hazardous, non-toxic and environmentally friendly". Which is great to hear, as it means if you get any on your hands, you don't have to worry as it is completely safe.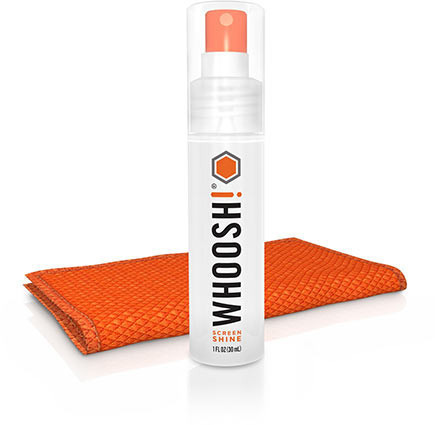 I really liked the WHOOSH! Go and it will be a staple in my desk collection. This isn't just because it did a great job in cleaning my S6 Edge and helping it look brand new, but because it did so in a natural way. If you have not ever used a dedicated smartphone cleaner, or you just need to replace your current one, I would highly recommend the WHOOSH! GO. You can check them out by going to their website below: