Review: Xqisit LZ380 Bluetooth Headset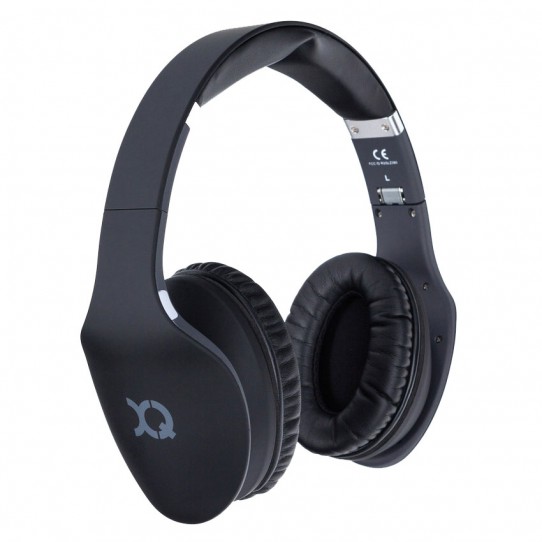 One word I heard that I think describes these headphones from XQISIT is "Audio Art". The LZ380 features a headset which is fitted with flexible, padded earcups and a reinforced metal headband designed to adjust to your head shape. Being bluetooth means that there are no cables, and the controls on the exterior of the right cup means streamlined music control. It also has a battery life of 10 hours. I am a massive for of the design, matt, bold colors and elegant curves make this gadget visually stunning as well.
The LZ380 specs:
Bluetooth 3.0 EDR: A2DP, AVRCP, HFP, HSP
10 m Bluetooth range
Reinforced metal headband
In-built microphone
3.7V – 350 mA Li-ion battery (with a 10 hour operating time)
2 hour charging time via USB charger (included)
4 field touch panel
20-20,000 Hz frequency response and 116 dB sound pressure level
200 mw performance
32 ohm impedance
3.5 mm headphone jack (1.2 m length)
Matte finish
Available in black, silver or gold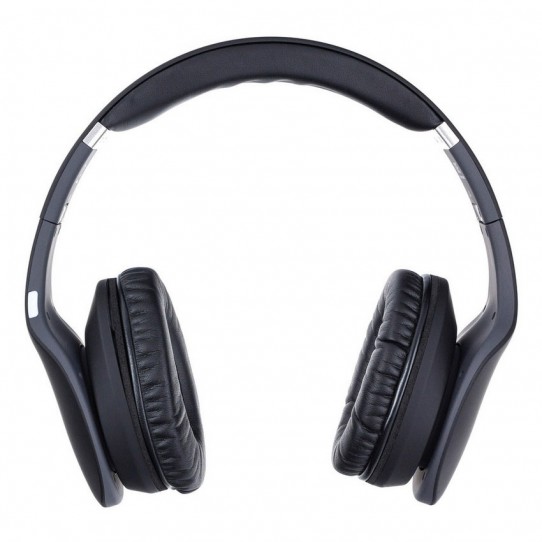 After opening the box, inside sits a plastic tray holding the headphones in their storage case. The storage case is a hard molded case, with the Xqisit logo across the top. Once I'd unzipped and opened the case, the headset was inside a plastic bag inside. There was the headset, a braided 3.5mm audio cable, instruction manual and USB charging cable. A nice little touch was the headset came with a protective piece of plastic between the muffs to prevent scuffing during shipping and handling.
The ear muffs simply swing out and clip into the open position. Both earmuff ends look identical, however the right hand one hides touch-sensitive controls for volume and track switching. The bottom of the right-side frame contains the USB port for charging. The bottom of the left side ear muff contains a 3.5mm audio port to plug in the included cable for use with any non-Blutetooth capable device. On the front side of the right hand frame is the power button. This opaque button lights up with blue or red LED's as a status indicator.
Along with the adjustable headband each ear muff cup has a ball-style mount. This little addition allows for a much wider range of movement to ensure a good fit. I was worried maybe the muffs wouldn't be comfortable, but Each ear muff is lined with a soft leather-like outer sheath filled with a soft foam for a comfortable fit.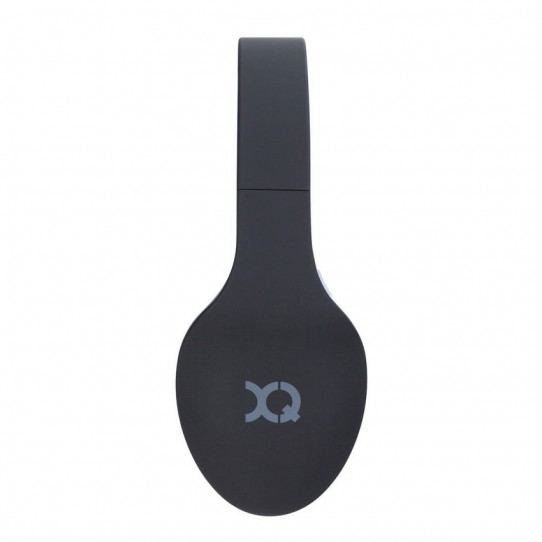 Audio playback from the LZ380 was great. I tested with several different styles of music, to try and get the best range. Bass was loud enough to sound good without being overpowering while the high trebles were easily heard. When making phone calls there were no issues from the people I was talking to. The muffs are not noise canceling but they are noise reducing, so in an office it's OK, but by the road was a bit problematic.
I wish the touch controls were easy to use, but they were a bit tricky. There is no tactile feedback, so it made it hard to know where you needed to put your fingers to get the desired action. Swiping up and down should raise and lower the volume, while swiping forward and back will skip the track I was listening to. I found that if I didn't start the motion from the center of the panel, it wouldn't work at all. It's also missing any visual cues, so theres no way to see the control directions.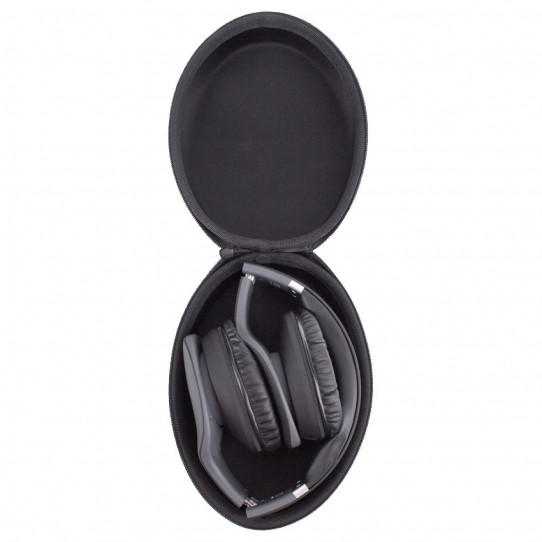 Overall the Xqisit LZ380 is pretty nice. I found it stylish, comfortable and sounds great. The touch interface could get to be quite tricky, but I just ended up using my phone as normal.
I would recommend the LZ380 Bluetooth headset. It's build quality, style and sound quality are all impressive, the touch panel control issues are a pain, but as you can use your phone as normal it's not a big issue.