Review: Xtorm Wireless Power Bank
I have heard a lot of people comment on the fact that 90% of Qi Wireless solutions are not actually wireless. This is down to the fact they have to be plugged in. So I thought it would be good to test a truly wireless charging option. The Xtorm Wireless Power Bank, removes the need to have a cable constantly plugged in. All you need to do is charge it overnight, then grab it and go. You can then place your phone on top and charge without the need for any cables.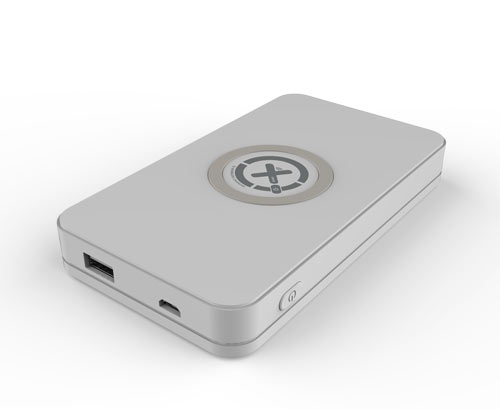 Unlike previous battery pack reviews we have done,  this is a powerful 10,000 mAh battery with a built in wireless charger, all in a small 266g box. As with any portable device, strength and durability is a massive positive, and with a hard protective plastic shell, the Xstorm held up to a lot of knocking about and the occasional drop. The four rubber feet on the bottom, means that it won't skid about on the surface you place it on. I recommend using the included pouch, as the all white body can pick up dirt.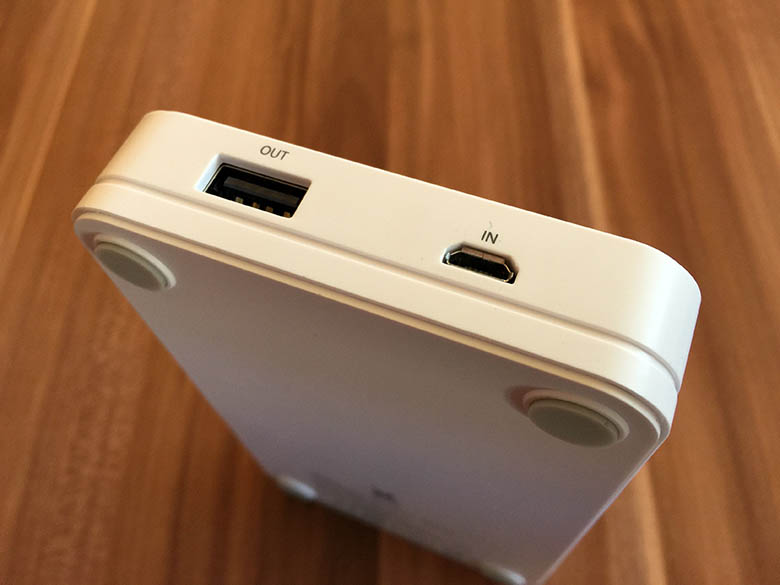 On the front side of the Xstorm is a 5V/1A micro-USB port for charging the internal battery, and a 5V/1A USB 2.0 out port, for charging any device that isn't Qi compatible. This means that in testing I could charge my S6 Edge on the top of the Xstorm and my wife's phone via the USB slot. A row of LED indicators are lined down the side of the charger showing how much battery is left and when it's charging a device.
In terms of ease of use, it couldn't be quicker or better, all we need to do is press the on button and drop your phone onto the top of the rubber Qi stamp. It will then signal a digitised noise to inform you if it's charging. I found it took about an hour or so to fully charge my S6 Edge. Xtorm claim 4-5 recharges of smartphones and I managed to get around four and a half. The Xstorm also managed to hold onto a full charge for a month without dropping a single LED bar.
Obviously the major drawback is the fact you cannot wirelessly charge on the move, as the device has to be on the device. but the single USB 2.0 connection is at hand, but this means having a cable. Though this is less to do with Xstorm and mainly due to the infancy of Qi technology. Though there is nothing better then just placing this on a bench or at your desk and plopping your phone onto it.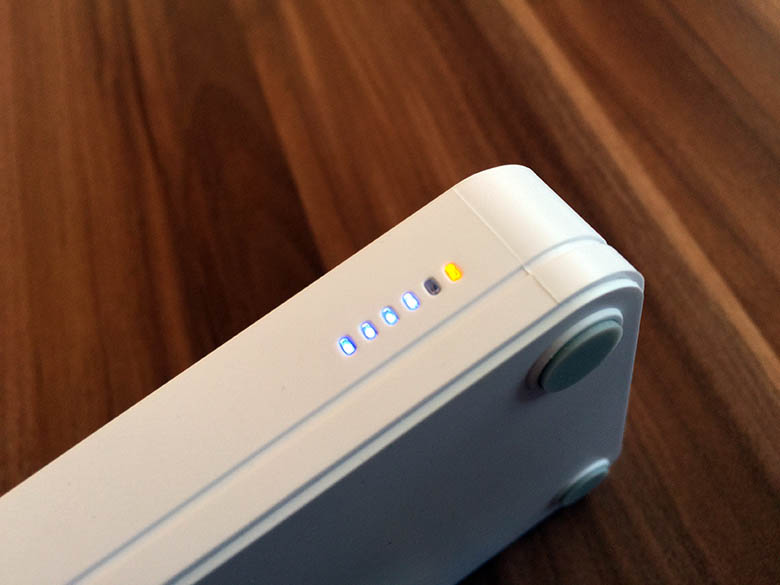 Qi wireless charging, integrated into a battery pack has huge advantages. It's more straightforward to use over cables if you have Qi enabled devices and cases. The Xtorm Wireless Power Bank also manages to do all this while still being compact and lightweight. Check it out below:
xtorm.eu/EN/wireless-chargers/xtorm-wireless-power-bank-10000-702