Though its only a .5 increase from the original Sense 5, this update solves lots of niggles I and others had about the system. I have been using the update for around a week, so have noted lots of changes and improvements. Let me know in the comments if I've missed anything and I'll add it.
The first addition is the integration of Google+, this theme runs through the whole OS. But you first notice it when setting up your phone.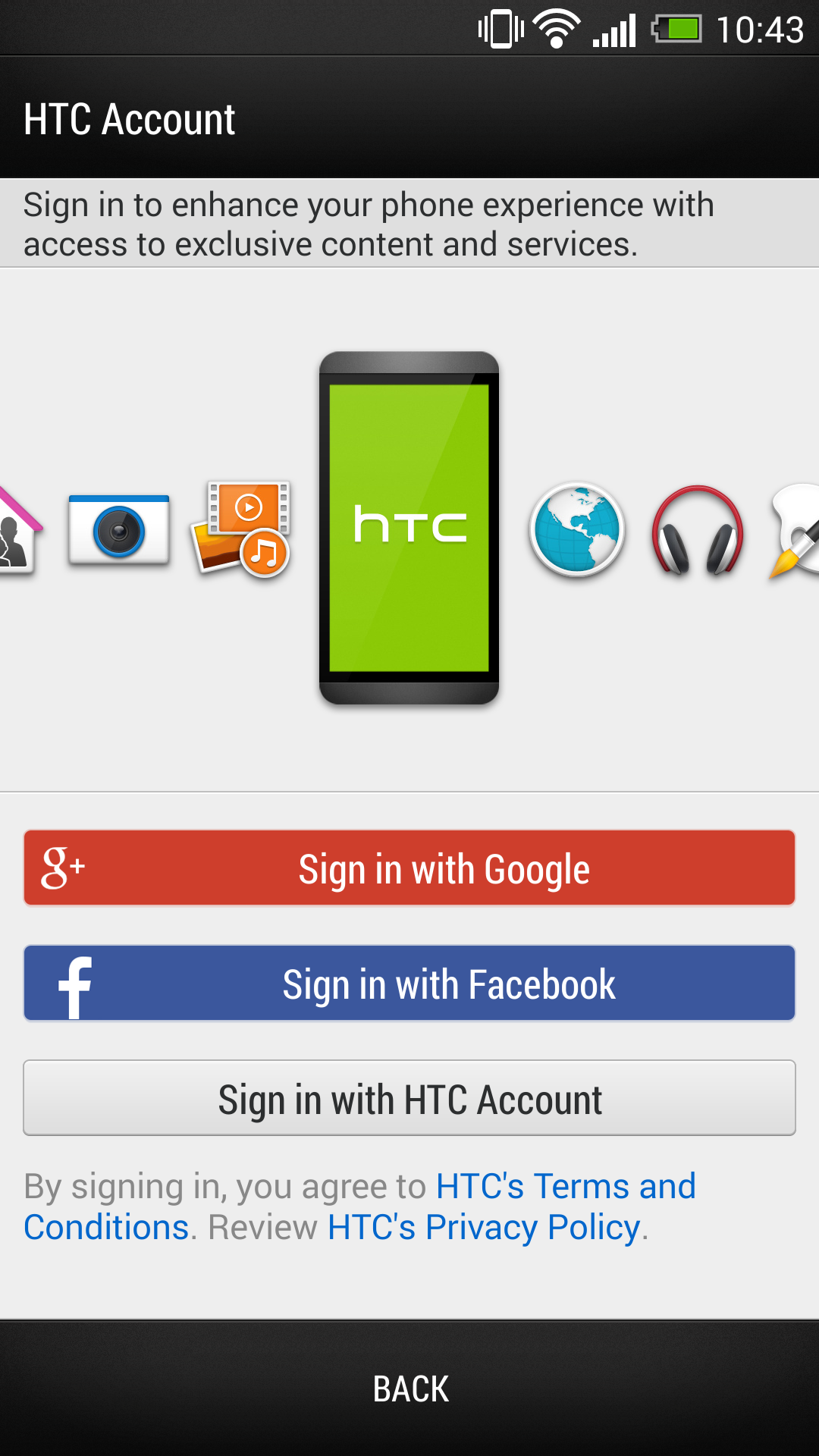 BlinkFeed
BlinkFeed was a thorn in a lot of peoples side, it was clunky and unintuitive. This means its received the most work from HTC, bringing in lots of goodies and options. I can see that HTC are wanting to make BlinkFeed the center part of the OS and from the changes they have made, I can see how this could happen.
Turn off BlinkFeed and remove stories
You can hear the cheers of people all around the world! Finally we can turn off BlinkFeed. Simply press and hold on the home screen to reveal the customization screen, and you just need to click the "Turn Blinkfeed Off" button and its gone forever, until you want it back again.
Also if a story appears you don't want to see again, a long press on a story will now give you the option to remove it.
New BlinkFeed Menu and controls
For the people out there who like and use BlinkFeed, you will notice that there have been some major changes to the interface. These changes range from the obvious to the slightly subtle, so bear with me. One major change is the ability to swipe to the right to show the new BlinkFeed menu. This helps make BlinkFeed more like an android app.
Facebook content scanning
If your an avid Facebook user, you may be happy to know that  HTC have added a content scanning feature into BlinkFeed. So when you sign-in to your device, you get the option to show stuff on BlinkFeed that you may like based on your Facebook likes.
Filter and search
BlinkFeeds search bar has now become more powerful, allowing you to filter through the results on your feed. Also it allows you to search for content to add, along with twitter and YouTube usernames. Speaking of Twitter, you now get live links, so where before you would tap the link, go to Twitter and then click on the link, you can go straight to the link from your feed.
Adding Google+, social composing
In the services and apps section you can now pick Google+ content in BlinkFeed. This means all your feeds with display and also allows you to composes Google+ updates from BlinkFeed. You can also compose statuses for all your social networks from BlinkFeed.
In addition, you can create a post/update for other networks you've signed into, although getting to that point means swiping right, tapping the menu icon, hitting compose, then selecting your social network, which is a bit of a long route compared to opening up the relevant app directly.
Read Later
One major feature I was happy to see, was read later. You can just tap on a story and then click "Read Later", meaning you can keep track of news stories throughout the day.
RSS
You can add any RSS feeds you may be interested in. BlinkFeed is trying to be the replacement for your RSS readers and news app. It may be a long way off, but it is getting there.
We just need to start seeing the ability to import RSS feeds, instead of searching and adding them.
Camera and Galleries
How you take and view photos have changed as well in Sense 5.5. The first big change is the carousel effect to view different albums, also gone are the two folders per row, now each row is taken up by the thumbnail for that gallery, this is similar to events from Sense 5. This means you get to see all your important galleries before you get to the other integrated online albums from the likes of Google Drive, Facebook, Flickr and Picasa, or any new image folders created by apps.
Video highlights
A very nice feature in Sense 5, but its made easier to use in Sense 5.5.You can pick the images you wish to use, the theme and then the music, all from the same screen.
Camera
There are also two new camera modes Panorama+ and Dual Shot, neither of these I have on my ARHD rom, so this will be something that is coming out with the official release. You now have a Zoe option in the menu, and also the zoom bar has gone for taking photos. I spent ages trying to get it back and had to resort to pinching the screen in order to zoom in.
Music
The music player has had a carousel redesign too. As a Play Music user, I haven't had much experience with the HTC Music app, but I'm really liking the re-design. You can swipe from left to right to view the player, the queue and the visualizer.
Where you would access the visulizer before, is now my favourite button in Sense 5.5, you can now stream your music to any DLNA device in your network.
Video Player
Nothing much has changed for the video player. The only noticeable addition is the magic share button, you can then stream the video onto any DLNA device, and control volume, position all from your device.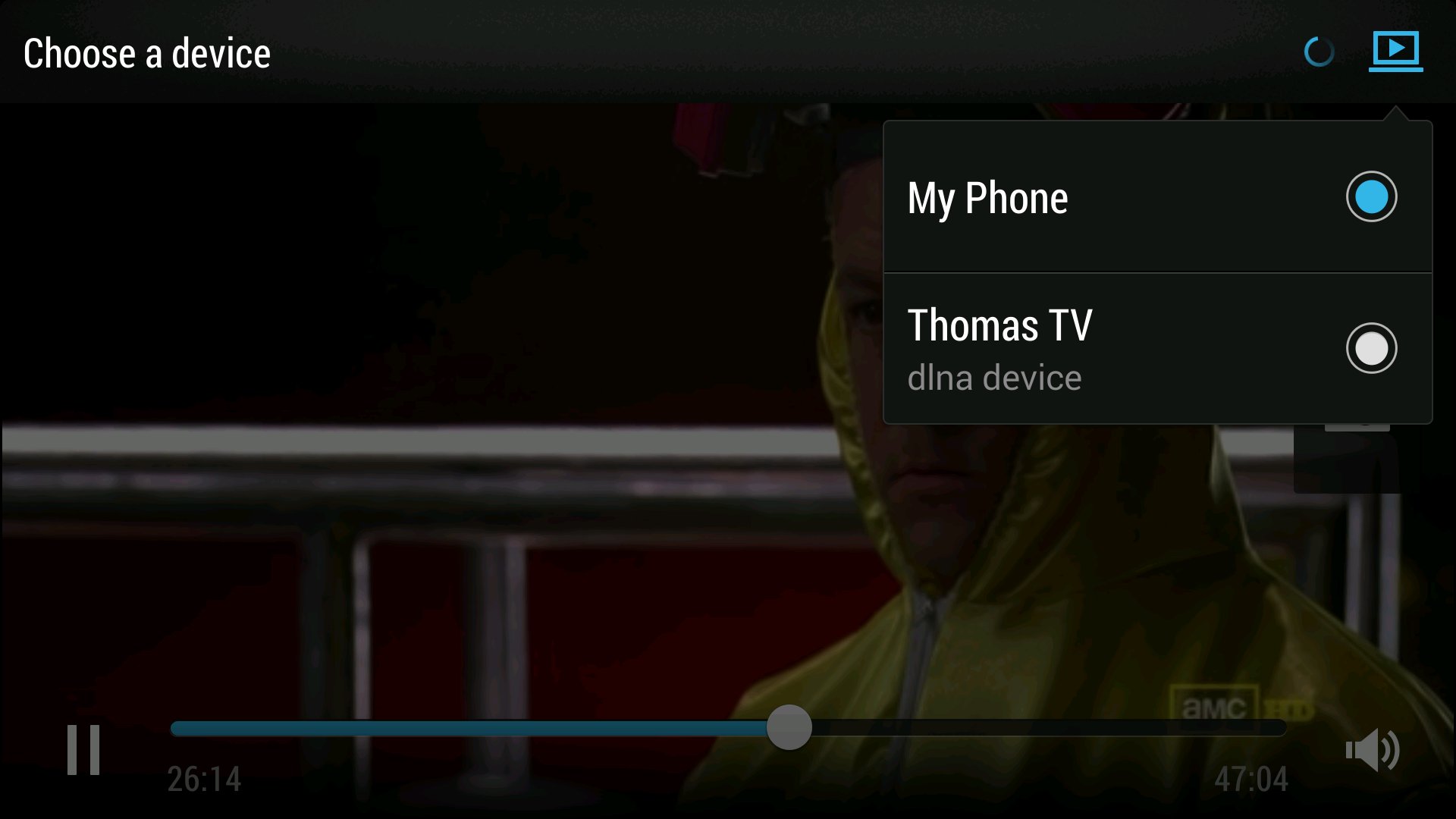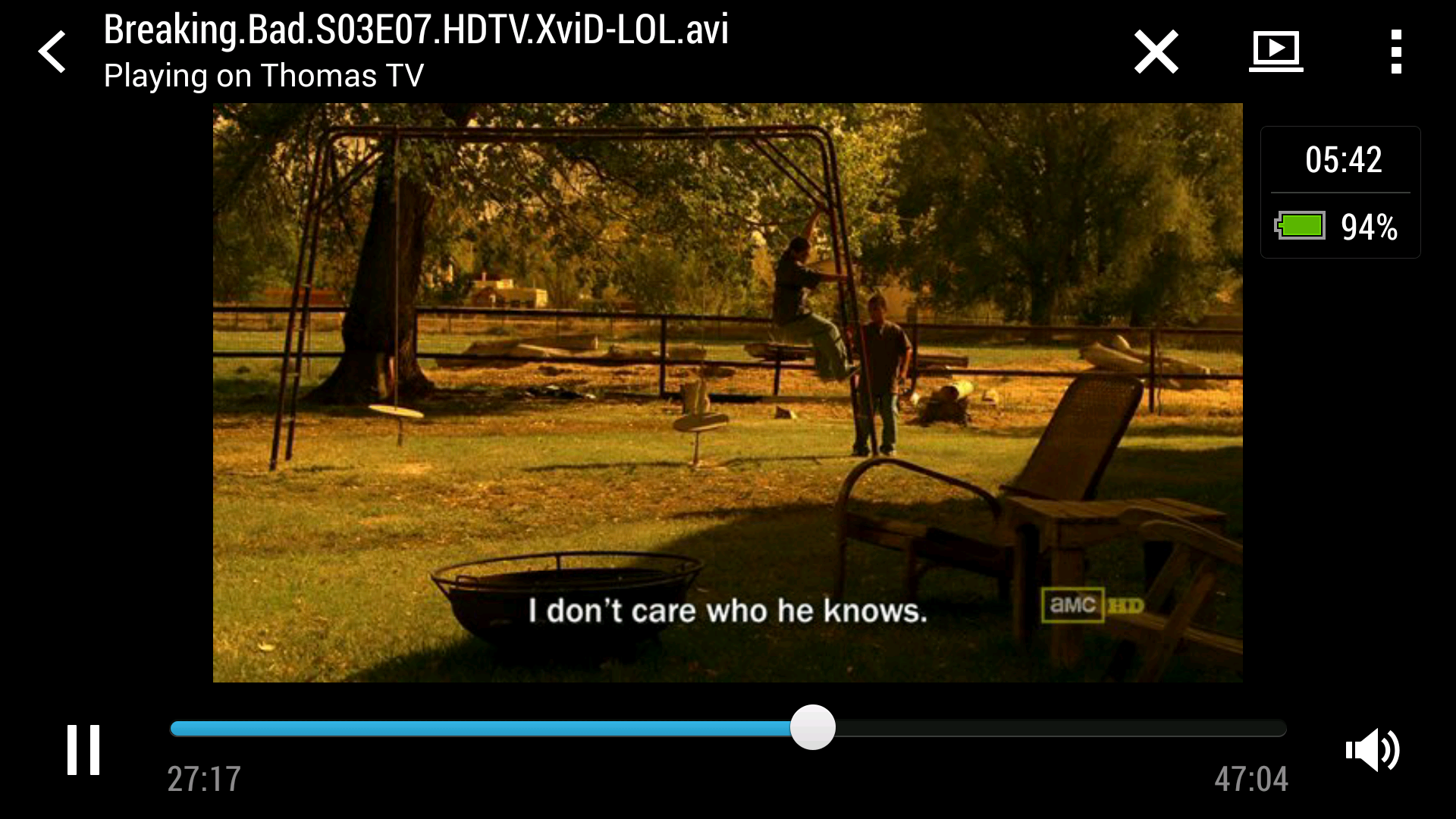 Quick settings
We can finally add, remove and re-arrange the quick settings menu. By simply clicking the edit button, you now get access to the editing menu, this allows you to hide and reveal tiles. Whilst also allowing you to move them around.
You also get a whole new range of tiles, Do Not Disturb, Fingerprint Scan (for the HTC One max), but also data roaming toggle, media output control, auto sync toggle, ringtone changer, screen timeout settings, and sync all.
You are still limited to 12 tiles (Who would want more!) so please make sure you choose carefully.
Do Not Disturb & Recent apps
This new app does what it says on the tin, once on you don't receive any calls or notifications. There are some rules you can set, such as time etc.
I like the new layout for recent apps. Theres no more wasted space, the names are shadowed over the app. Apart from the visual changes, nothing else has changed. You still have to swipe to remove.
Scribble
There is a new note taking app called Scribble introduced in Sense 5.5. I dont have this app on my current ROM, this will probably be another feature in the full release.
Overall
I'm loving the direction HTC are taking. This looks promising for Sense 6 or even 7. I still have nightmare about Sense 3, and so happy to see how far they have gone. Hopefully I can get a more current version of Sense 5.5 with some of the rumoured additions.