Shark-Proof Wipe On Invisible Liquid Screen Protector Review
In the world of Gorilla Glass 5000! (or whatever the latest version is), screen protectors are becoming a little less of a priority for higher end phones. Though people do still buy them, and have the same issues as I did on my Nexus One years ago, bubbles on the screen, a weird glare in the sun and a number of other issues. Shark-Proof is here to fill the need for an easy to apply screen protector. This is done with their nano-coating liquid solution that can be applied with a wipe using a cloth.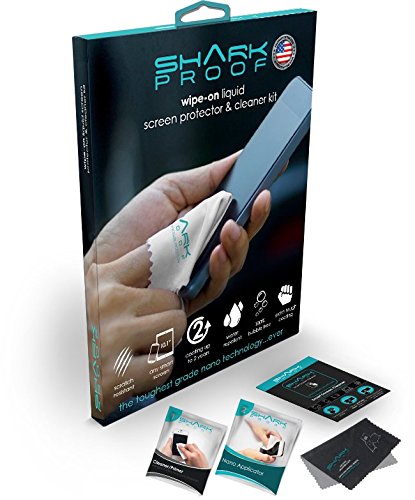 Each box is a one time use, so once applied it cannot be re-applied or re-used on another phone. The provided instructions were very clear and I could follow them very easily. You use the Cleaner / Primer to prep your glass surface, I was doing this on my S7 Edge, but could easily be used with any tech that has a glass screen. I then used the Nano Applicator to apply the liquid screen protector as a wipe, this meant I could just wipe my phone screen.
After 15 mins, I used the antistatic microfibre cloth for buffing the screen after application. Now I can go at the screen with my keys and won't see any damage appear. My S7 Edge is no splash proof and protected from germs and bugs!
But actually I saw no difference at all. My S7 Edge was already covered in damage-resistant Corning® Gorilla® Glass 4. I could already put my keys on it and not get any damaged, I can take my S7 Edge out in the rain already and not have any issues. I found the Shark-Proof coating to offer no additional benefits to how I use my phone. I'd had hoped maybe it would deter fingerprints, and if it did, it'd all be worth it. But it didn't, my screen is still a fingerprint magnet.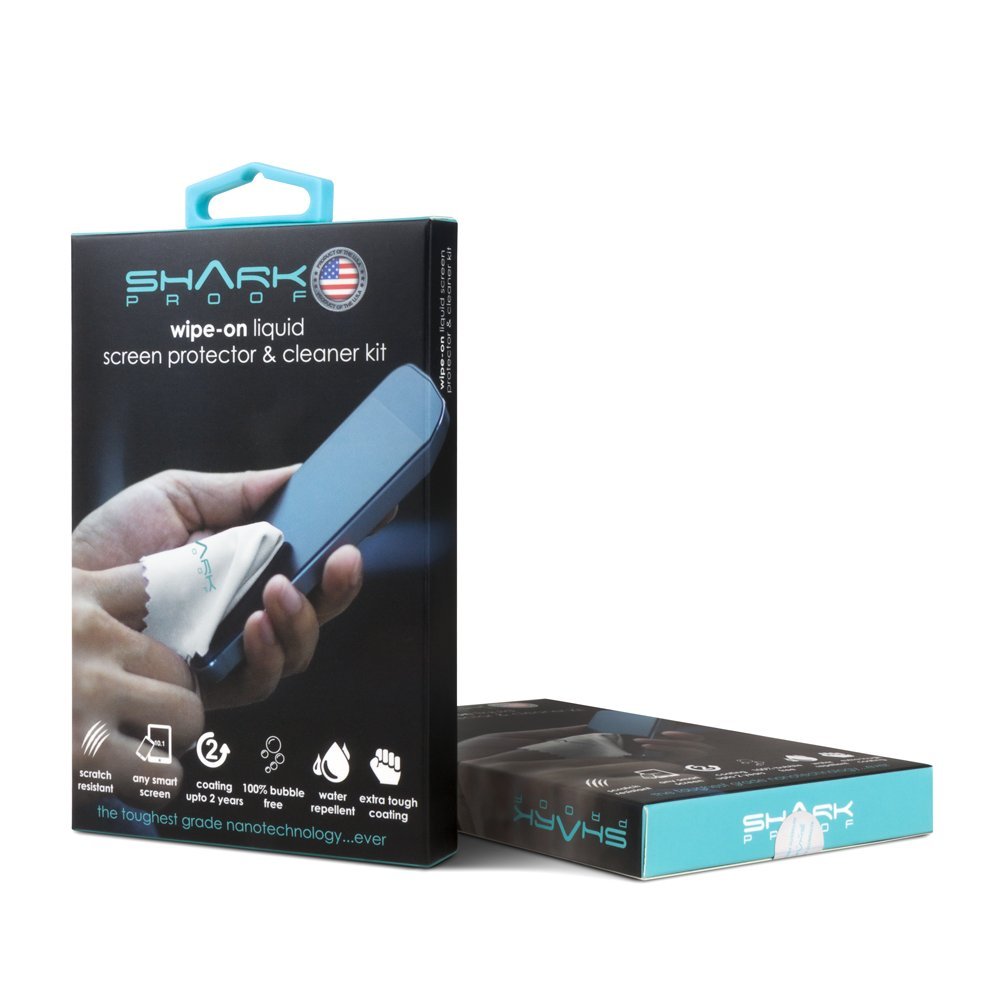 The Shark-Proof comes in at £15. I'd say if you have an old phone, or you are incredibly worried about protecting your phone, then that would be a good reason to buy this. If you're rocking any newer models, then I am not sure the benefit it offers.