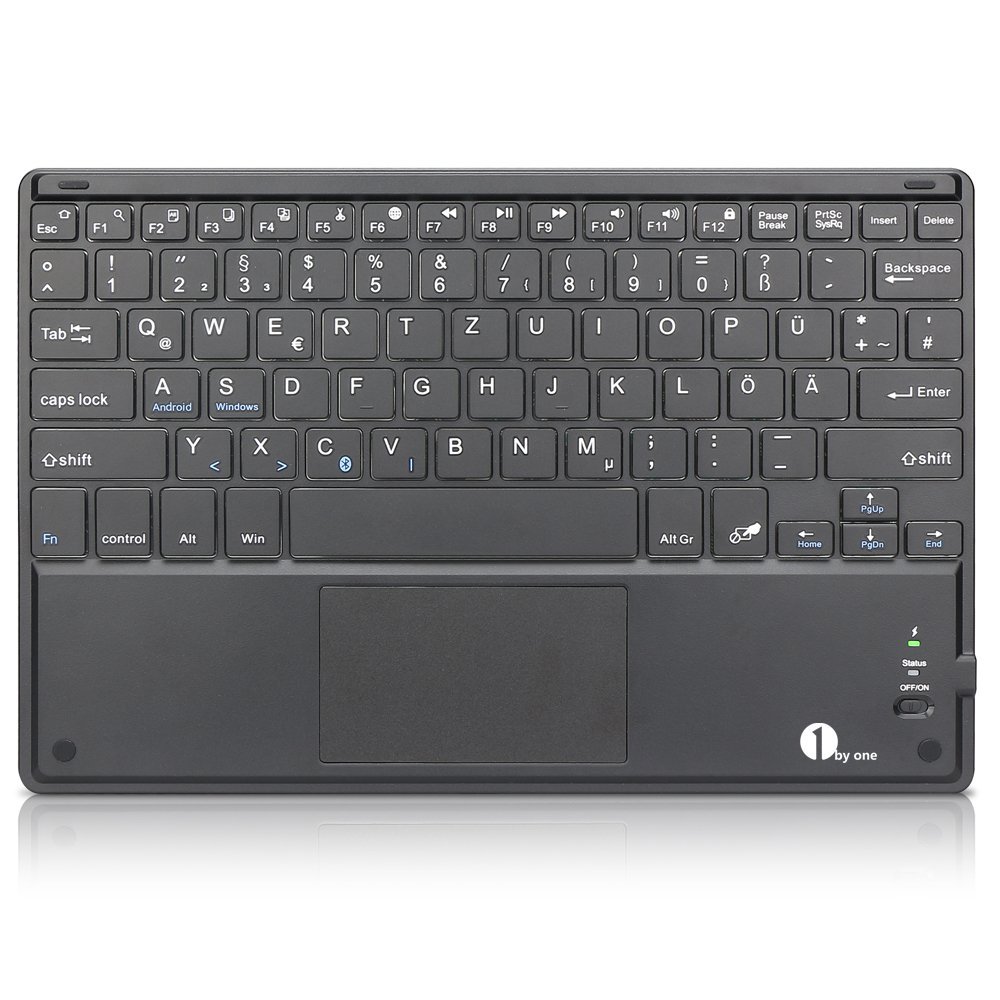 Sponsored: 1byone Wireless Bluetooth Keyboard
We've teamed up with 1byone.com to showcase some of their products to our readers. This particular accessory seems very well reviewed on Amazon and works with different Operating Systems. The 1byone wireless bluetooth keyboard comes in three different versions. Black, Length Touchpad & Wide Touchpad.
Built-in large touchpad with intuitive Windows 8 gesture support.

Using the American broadcom bluetooth 3.0 chip, 8 times faster than the Bluetooth 2.0, high speed connection and signal distance up to 33ft (10m).

Ultra slim design, easily stows in a backpack, messenger bag, or case. Ergonomic tilted design reduces wrist strain.

QWERTY layout with hot keys, compatible with iOS /Mac OS, Android, Windows, and all bluetooth-enabled tablets, laptops, and computers.

Built-in 500mA lithium battery, works for up to 4 months in standby mode without charging, with 90 hours continuous use.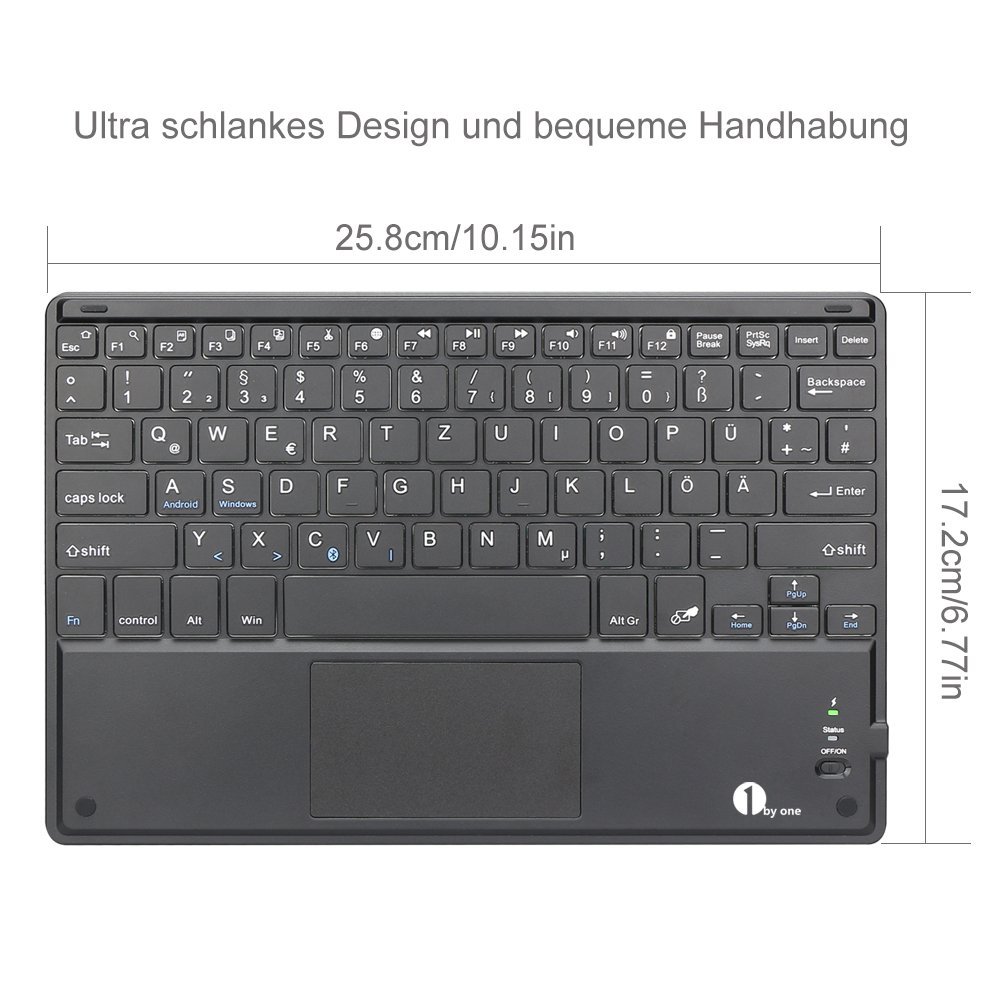 Save £10 today on all three versions!!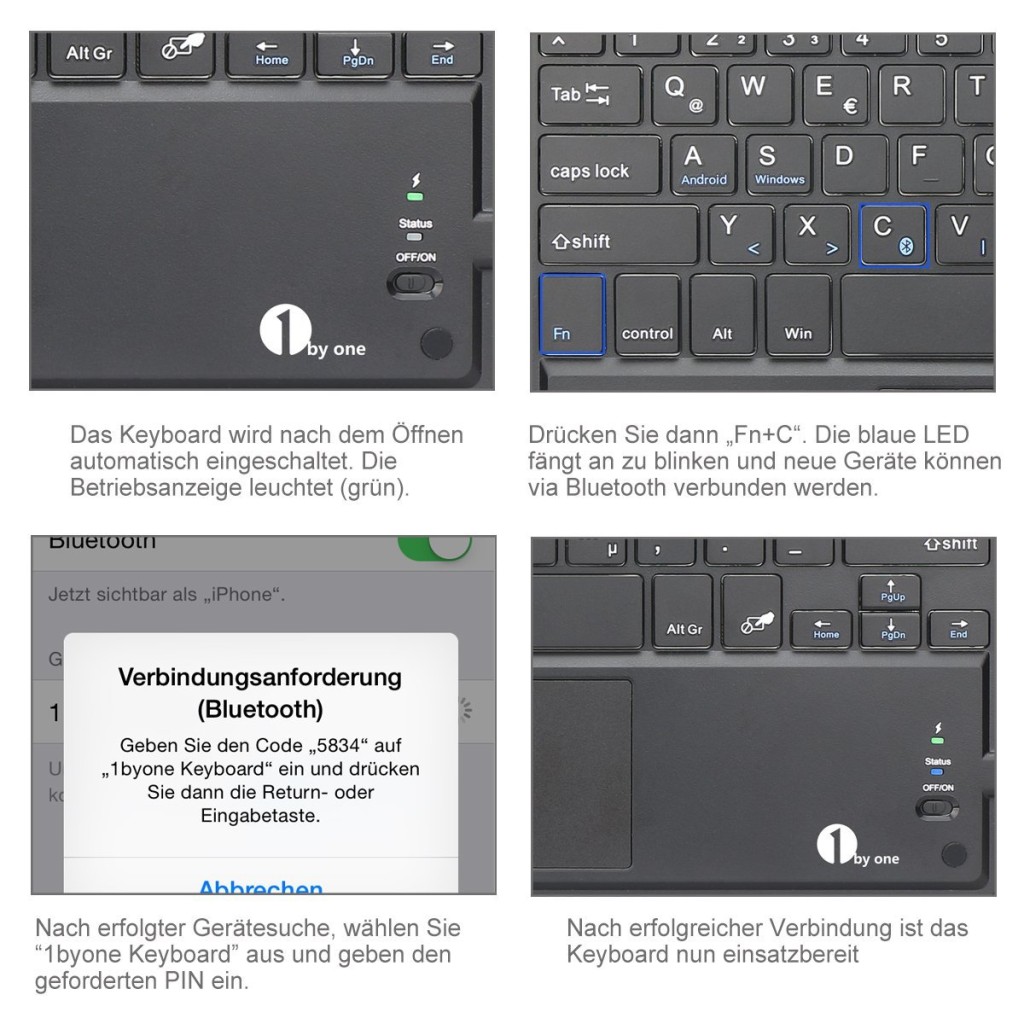 About 1byone
At 1byone, we create products which help people realize the power of technology and make people's lives better, easier and more fulfilling. We can make you to an easier and smarter life and always do this with great passion.
Today, 1byone develop his business worldwide – to enhance the technology that connects us to the people, activities and experiences we love. We like to approach every detail from a user's perspective to improve our technology, raise the bar, and make life easier. That means starting with affordable, high-quality gear and ending with 100% user satisfaction — period. Our worry-free guarantee ensures you get quick, no-hassle service when you need it.
Global Perspective
We believe ecommerce is inherently global. Understanding and embracing the cultures, markets, and people of the world
is key to our success.
Innovation
We strive to anticipate our customers' needs and to solve complex problems in clever ways. We are not afraid to take risks
because that's what helps us get it right.
Accountability
We take responsibility for delivering results. This requires us to objectively measure outcomes and enables us to build on
what went right, while identifying ways to improve.
Teamwork
We respect and support each other in achieving our goals. Frequent communication and collaboration with each other, our
customers, and our partners result in the best outcomes.
Commitment
We go the extra mile for our customers, partners, and team. We recognize that team engagement is essential to success
and are committed to providing growth opportunities, rewarding excellence, and fostering a company culture we are proud of.
 (This is a sponsored article. If you or your company want your product advertised, please use our Request A Review page where we can discuss an agreement.)