Love them or hate them, unless you've been living under a rock or off the grid since the start of the decade, there's no doubt you're familiar with Candy Crush and the numerous spin-offs we've seen down the years.
After being developed by King and launched on Facebook back in April 2012, Candy Crush shot to popularity, and fame, in double-quick time.
Just eight months after being released, CC had been downloaded 10 million times. By the same time the following year, that number had risen to 500 million — peaking at $1.3B in revenue by 2014.
To date, Candy Crush is still the top-grossing game in the Apple App Store, despite a number of popular games flooding the market in recent years.
Now, that in itself might not be noteworthy, but when you take a closer look at the type of games that are proving particularly popular, things get a lot more interesting.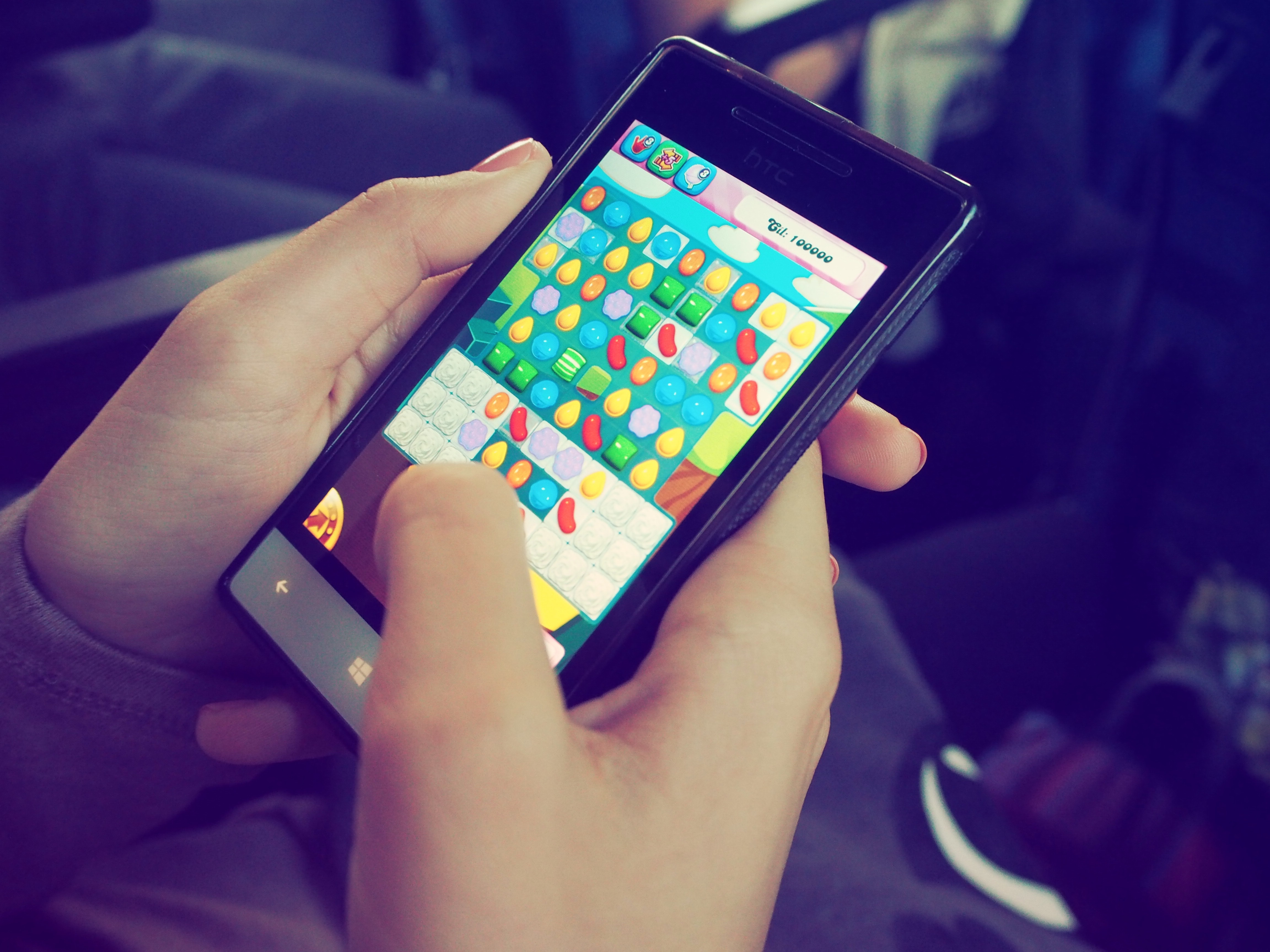 Source: Pexels
Of the ten top games on the App Store, seven of them follow the now universally understood 'match-three' game format.
If, somehow, you're sat there scratching your head, 'match-three' games require the player to match three blocks, squares, jewels and so on (usually of the same colour) in order to clear a board of rack up a number of points etc. to move on to the next round. Here are some of the most popular around:
Homescapes: with an attractive and fun design, your aim is to help Austin the butler rebuild his family mansion as you progress through the levels and follow the engaging storyline.
Toon Blast: here, you play as Cooper Cat, Bruno Bear and Wally Wolf as you solve puzzles and build up combo boosts to travel around different worlds and rise up the leaderboard.
Fishdom: similar to Homescapes in that the idea is to decorate your home and create cosy spaces for your characters. The difference here is that the world you're playing in is set underwater. You can use your points to feed them, play with them and watch your fish interact with each other. It's such a straightforward idea, you'd think anyone could create it.
As you can see, there's a basic storyline behind nearly all of these games. And that's what hooks people in. It's a simple premise and one that we've seen for years. It works and gamers of all ages seem to love the simplicity.
Tetris is probably, just about, the most famous example of this game genre. The interesting thing though is that it wasn't until the Facebook explosion in popularity and it's open-door policy towards developers and its API that Tetris-esque games saw a revival in popularity.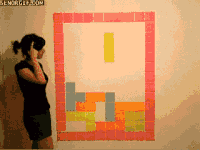 Decades had gone by with numerous console platforms snubbing the simple pleasures of match-three games in favour of complex platformers, first-person shooters and the like. In fact, the only arena to stay true to the concept over the years has arguably been slots games — initially confined to high-street amusements, their own popularity has soared in recent years.
Sites like Oddschecker compile lists of casinos offering slots and spin bonuses and it's easy to see that themes have become a big part of them, with hundreds of different kinds, ranging from jungle quests to Ancient Egypt, Roman Gods to the paranormal.. And perhaps that's what the likes of Candy Crush and its predecessors Bejeweled and Bust-a-Move looked to take advantage of in their own games.
Whatever their motivation, the gamble and the format paid off, big time.
So embedded in popular culture did Candy Crush become, Microsoft even took the decision to embed the game in its Windows 10 operating system as a pre-installed 'bonus', as Ars Technica reported in 2015.
Though perhaps a less divisive freebie than when Apple decided to gift all their users with the new U2 album a few years ago, no other platform has followed suit with their ambitious gesture. Though, this is hardly surprising.
Taking another look at the top titles on offer in the App Store though, the popularity of the match-three genre shows no sign of fading, which is undoubtedly fantastic news for mobile gamers who enjoy to dip in and out of these fantasy worlds throughout the day.
And yes, it might slightly annoy gamers that prefer their gaming to have a little more meat on the bones. And it probably irritates developers who work around the clock to build games with complex storylines and character development, only to see games like Candy Crush, Homescapes, Toon Blast and Fishdom outsell their offerings ten times over. But, you know what, there's a reason Tetris is a classic and why King have built a mobile gaming empire on the back of its tried-and-tested format.
And as this Guardian article suggests, "if you want to find out why Candy Crush Saga is so popular … you should ask … the ones actually playing it. Mums and dads, aunts and uncles. Grandparents, even. Housewives and househusbands. Commuters from office juniors through to CEOs." It's this universal appeal that helps the games.
Is there a magic formula behind the popularity of these titles? Perhaps. But it doesn't take a genius to work out why people in their millions keep coming back to games like this: they're so simple, so easy to play and — let's be honest — so much fun. Even the most hardcore gamers out there would have difficulty arguing against that, surely?