OVO Energy, the UK's only Which?-recommended energy provider, is today launching Great Britain's first full-service smart pay as you go energy platform – Smart PAYG+ – ushering in a new era of simpler, cheaper energy for Britain's 11 million pay as you go (pre-payment) customers.
OVO's Smart PAYG+ app means customers can manage all elements of their energy supply, from topping up, to monitoring usage on one simple platform (app or desktop) anytime, anywhere.
The main features of OVO's new Smart PAYG+ app*, platform and tariff include:
• The ability to top up from the comfort of your own home or on the go by app, text, online and phone so no more long journeys to the shop to top up keys or cards**
• A credit count down that updates every 24 hours, with optional alerts and auto top ups, bringing an end to inconvenient black outs
• A smart meter to help customers understand their energy usage to save both energy and money
• Cheapest rates in the market and an online-only discount
Justin Cockerill, MD of OVO Smart PAYG explains:
"From being forced to make top-up trips at the most inconvenient times, to household emergencies due to energy suddenly running out, pre-payment energy customers have endured a rough ride from the industry."

"We're putting the power into the customers' hands and giving them unprecedented control and convenience over the cheapest possible energy supply"
British-based OVO Energy has a proven track record for challenging the status quo of the energy market and being cost reflective, having dropped its prices, for new and renewing customers, 11 times in the past 18 months. It's now turning its attention to the under-served and over-charged pay as you go market, by dropping its prices to more closely reflect wholesale prices and operational efficiencies achieved through the introduction of its new smart technology platforms.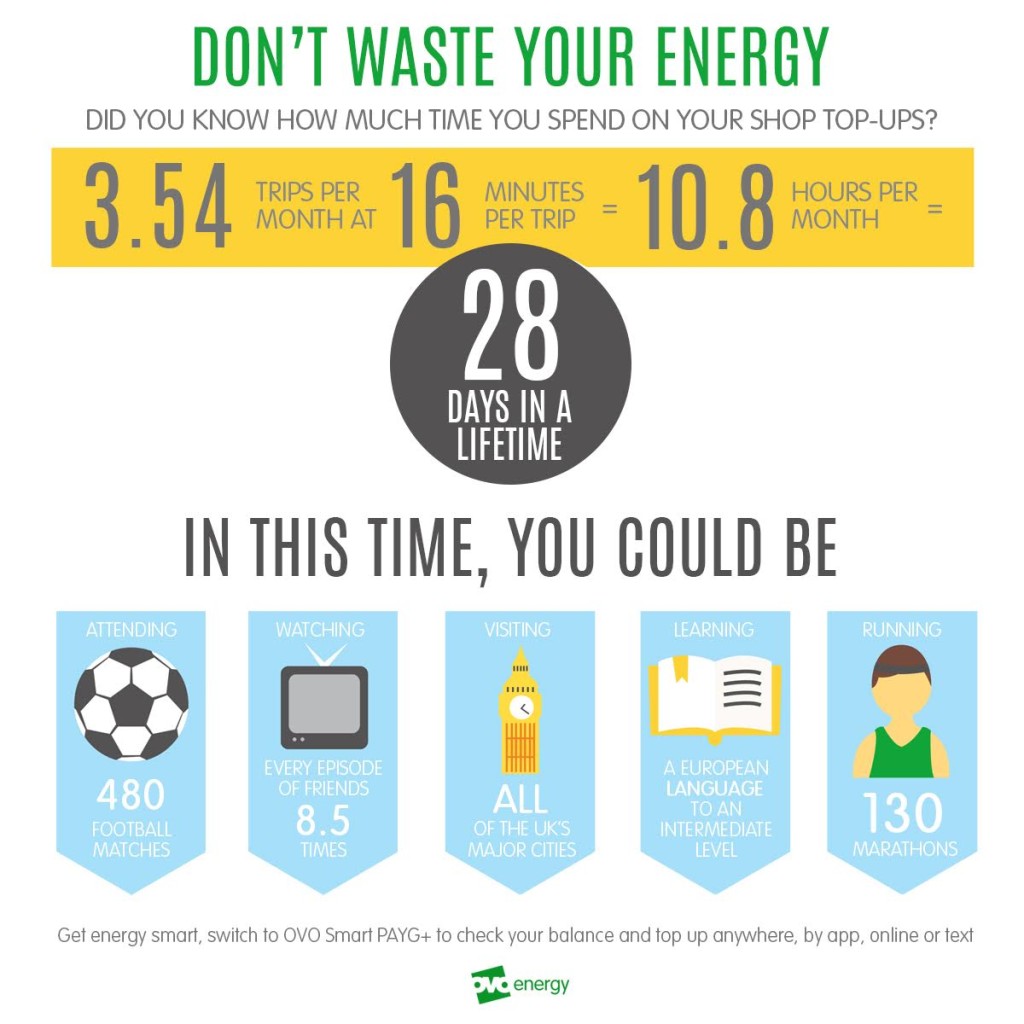 Derek Lickorish, Chairman of National Energy Action said:
"We welcome innovation like this that helps customers, especially those on pre-payment meters, to realise the benefits of Smart meters and bring an end to poor service. For too long these customers have been forgotten, well now it's time to forget the out-dated technology and give these, often vulnerable, customers the service and experience they deserve."