Wake the Cat – Review
As a fan of zombie games, Wake the cat appears on the other end of the spectrum. The premise of the game is, that the cute little kitten wants to play with a ball of wool. But because it waited too long, its fallen asleep, and so has granny! This means its up to you to get that ball of wool to the kitten and wake the cat.
Wake the cat includes up to 60 levels, each one getting harder then the next. You start of by just flicking the ball at the cat and waking it up. This changes over time as you start to get obstacles in the way, and you have to then think about your next move. The game is made up of sets of levels, these are set around the house and so have themes around them. For example the Hallway is cluttered with toy trains and wooden floors, while something like the bedroom has slippers and boxes of toys. The developers rendered these levels perfectly and make the game look good, and make you feel for the cat if it doesn't get its ball of wool.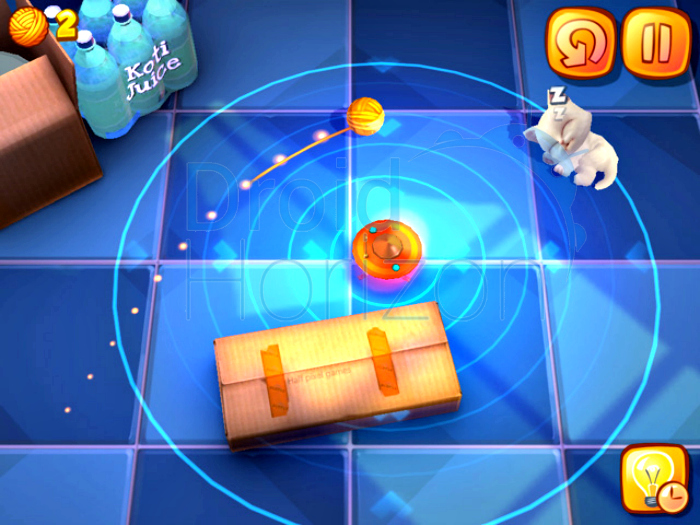 As you progress through the game, levels start to require you to bounce the ball of wool off an obstacle. In one level I had to keep starting and stopping a toy train in order to help the ball over to the kitten. Just when you feel its getting tough, the game then starts using fans to blow the ball off course, or orbital blocks which cause the ball to orbit around it. Each level has a total of 3-stars to win, this means the same level will have to be played multiple times in order to gain those 3 stars. The change in difficulty makes for a great game, though I thought the difficulty felt erratic. You'd play a level where the solution was obvious and easy, then the next one you'd spend 10 mins trying to solve.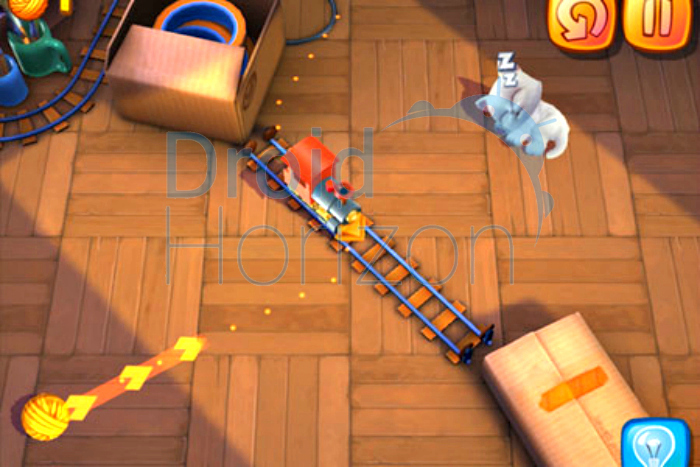 You do get access to hints though, which can help through out the game. Onced used though, you will have to wait for it to recharge. You can have constant hints if you want (Kinda boring though), but this will cost you around £1. The same can be said if you want to to unlock the entire game, you'll have to fork out another £1. Though I havent spent a single dime and having loads of fun and slowly getting through the game.
This is no zombie massacre game, or throwing exploding birds at pigs, but its a very polished fun casual game to play. Great for kids and adults alike, I would class this as a pick up and play game.
Download the app below: