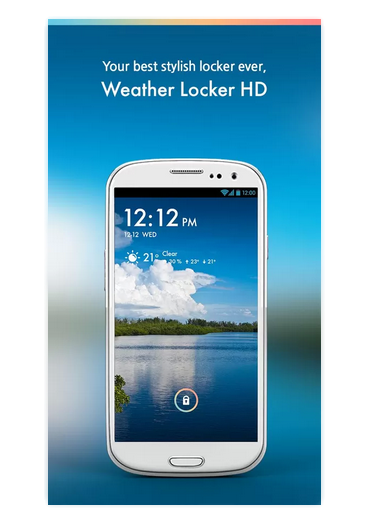 Weather Locker HD :: Lock Screen, Live Wallpaper, photos and Backgrounds
Kick off your day with accurate weather information and beautiful photos near you.
Weather at a glance…
Experience a whole new Lock Screen UI
If you happen to be looking for something as a lock screen replacement, Weather Locker HD might be for you. The description mentions beautiful backgrounds and accurate weather and it delivers it and not much else really. If you're like me you want to get into the settings and customise more to your own taste, you can't. If you want proper 24 hour format clock, you cant. Want to set your own holiday photos of the kids eating ice cream at the beach, you can't. This application just lets you view the way the developer wanted you to, not in a bad way of course because it looks very nice but you might bore straight away. Settings include… U'mmm… Not very much.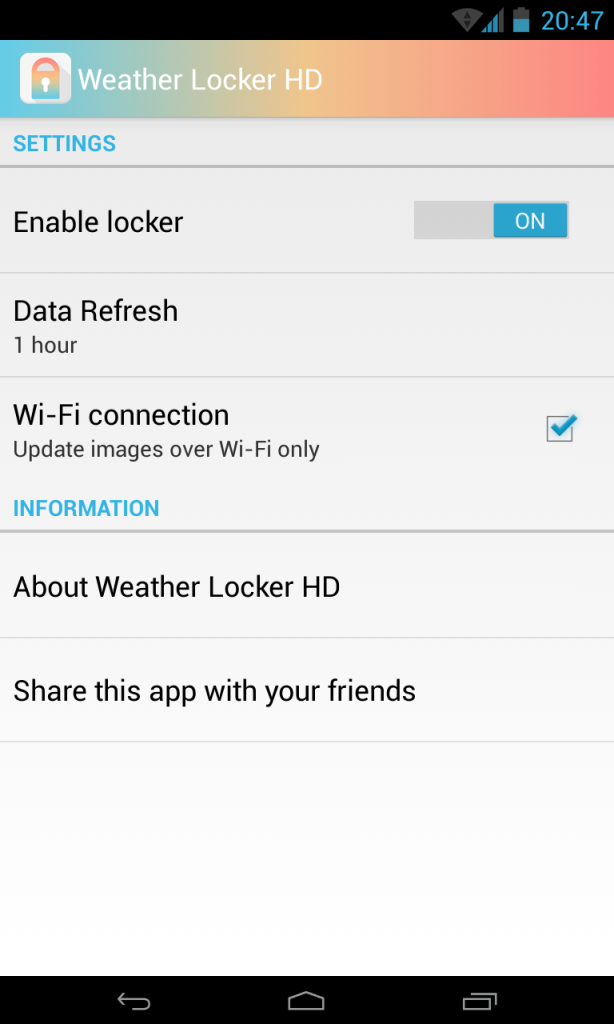 This is what I call Pink Fluff. Yes it's very pleasant on the eye but has no substance & no options. I need options to customise in my own way!! Wonder who actually owns these photos the developer has thrown in there? Maybe it's none of my business, just saying. Maybe the included pictures are his/her own, if that's the case, they're very nice.
The screen shot below is my device, right now. (I hate the time format!) Below that again is the link to download from Google Play, free with zero ads.