Google is no stranger to email. Gmail is one of the most widely used email services on the web, and has been for several years. Google is also no stranger to tinkering with things, whether it's self driving cars, social networks, or sending a Nexus phone into space, they're not afraid to yet something new. Their most recent experiment has been with email, known as Inbox, which was first released in October of 2014; if you're one of the few left who hasn't heard of it, it allows users to handle email differently by snoozing them until a preset time of day or location, or only showing select folders in the inbox at certain days and times, and more. Back to Gmail though. Google allows Gmail to be customized to a user's liking, and has been pretty open about letting users tweak as they see fit. For example, they've allowed users to take advantage of the following:
*Labs (all sorts of experimental features)
*Labels
*Star/priority
*Filters
*Widgets
*Signatures
*Wallpapers and themes
These options, along with others, are all available to those using Gmail. It's recently been propagating around the web that Google has been redirecting Gmail users to the alternative of Inbox. What makes this newsworthy is that it's happening from the Gmail domain, where people go when they want Gmail proper instead of Inbox. Now this isn't a complete hijacking, as a prompt is shown to explain to the user what's happening, along with offering ways to opt out. Despite these "safeguards", my gut response was "whoa, bombshell".
Now don't misunderstand me, I'm a huge fan of Inbox and have no intention of using anything else. That being said, I still took this to be a bombshell of sorts. All of the options that users have available makes their Gmail experience a very personal one, whether Google intended it or not. And while I'm frequently excited at the idea of being an early adopter for something, it's an "eyes wide open" decision for me, as I have to balance it against my desire to preserve my routine and workflow. The reason that this struck me in the manner it did, is that I know not everyone is as impressed with Inbox as I am, and some of that reticence stems from dependency on how they currently have gmail set up in ways that Inbox doesn't allow. The thought of having Google upend my proverbial apple cart is one I find to be unsettling. This move strikes me as quite audacious on their part. On the one hand, this attempt to migrate users to Inbox gives me confidence that Inbox won't end up on Google's spring cleaning list of services to kill off, at least in the near future. On the other hand, this is the downside of depending on a service that is offered to users for free. To wit, things can be changed that a user doesn't like, and your only choices are either to use a different service, or just suck it up. So, for example, my beloved Inbox might get this treatment next time.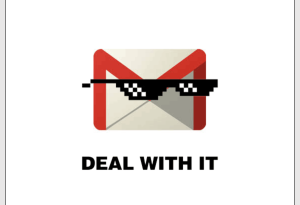 Part of my concern over this move is that I can easily see Google forcing the migration in the future. Having seen them kill off numerous programs, some even being popular ones such as Google Reader, I really don't think it's a leap to picture Gmail as we know it today being sunsetted for an Inbox-only approach, such as rebranding Inbox as Gmail and stripping out almost all of the options above that Inbox is already missing. Despite a measure of opposition from around the Internet, Google Reader was kept on the chopping block. And while I admire Google for sticking to their guns, it does tell me that they are willing to withstand pushback from the public in order to kill something off. What I guess I'm trying to say is this: Enjoy Gmail while you have it. There's no guarantee that you'll be able to opt out of the migration next time.