Hi guys I've been away for a little while but I'm back and I have a great game for you, it's my Microgolf Masters review, this is an online multiplayer crazy golf game and it is awesome as hell.
The Play Store is awash with games for your pocket devices, some good, some bad, some made by big budget company's and others made by one person on their home computer.
Needless to say each and every one of us has a favorite, that one game which we'll keep playing and the rest of us have games which we can dip into every now and then, Microgolf Masters fills the gap between the two, it's both fun to play when you can, and competitive for those who choose to play that way.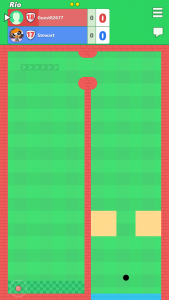 It's a refreshing feeling when an indie developer brings something to the table that big developers hadn't thought of.
You are put against a random (real) player for 2 rounds of crazy golf, now there isn't any windmills or anything like that but you do have obstacles to overcome such as walls, rivers and sand pits.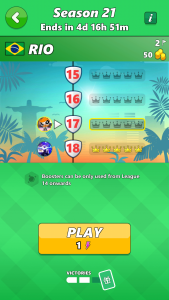 There are seasons also which last a set amount of days in which you try and make your way from 18 through to 1, each league requires 5 wins to progress to the next, every 3 wins rewards you with booster cards of various abilities such as accuracy and power.
Coins and XP are also rewarded from game wins and coins can be used to by upgrades or custom balls and coins can also be purchased through in-app purchases ( IAP's ) as well as diamonds which can be exchanged for upgrade cards.
I have always expressed my dislike for IAP's but this is one game the IAP's are not necessary in any way shape or form as all bonus cards are obtainable through gameplay as well as coins, sure it takes a bit longer but you will get there.
This is a fantastic game where fun has been at the forefront of its development and although the graphics are not of the standard of the big name companies it goes to show it's not an absolute.
It's available for free from the Play Store so go check it out and decide for yourself.