2-in-1 Cordless Steam Iron and Quick Vac Lite 2-in-1 Vacuum Cleaner from Beldray Review
Beldray make some excellent products, and coming into Spring are these two which I think need to be in every household.
2 in 1 Cordless Steam Iron
This may not be a manly thing to say, but this iron is brilliant! Old irons I have used in the past normally get caught around the board, or don't reach far enough. I did have an incident where I tripped over the cable and they made a mess. So a cordless iron just makes sense to me.  This Beldray 2 in 1 Steam Iron can be used as a corded or cordless iron, simply slide into the stand to quickly recharge between items.
I was suprised how fast thing thing took to get fully hot. I counted around 25 seconds from turning on to reach full heat. It can hold around 300 ml of water and also has an integrated anti-calcium filter which prevents limescale build-up and ensure optimum performance. This is so far away from the old irons I used to use, this really takes any effort out of iroing.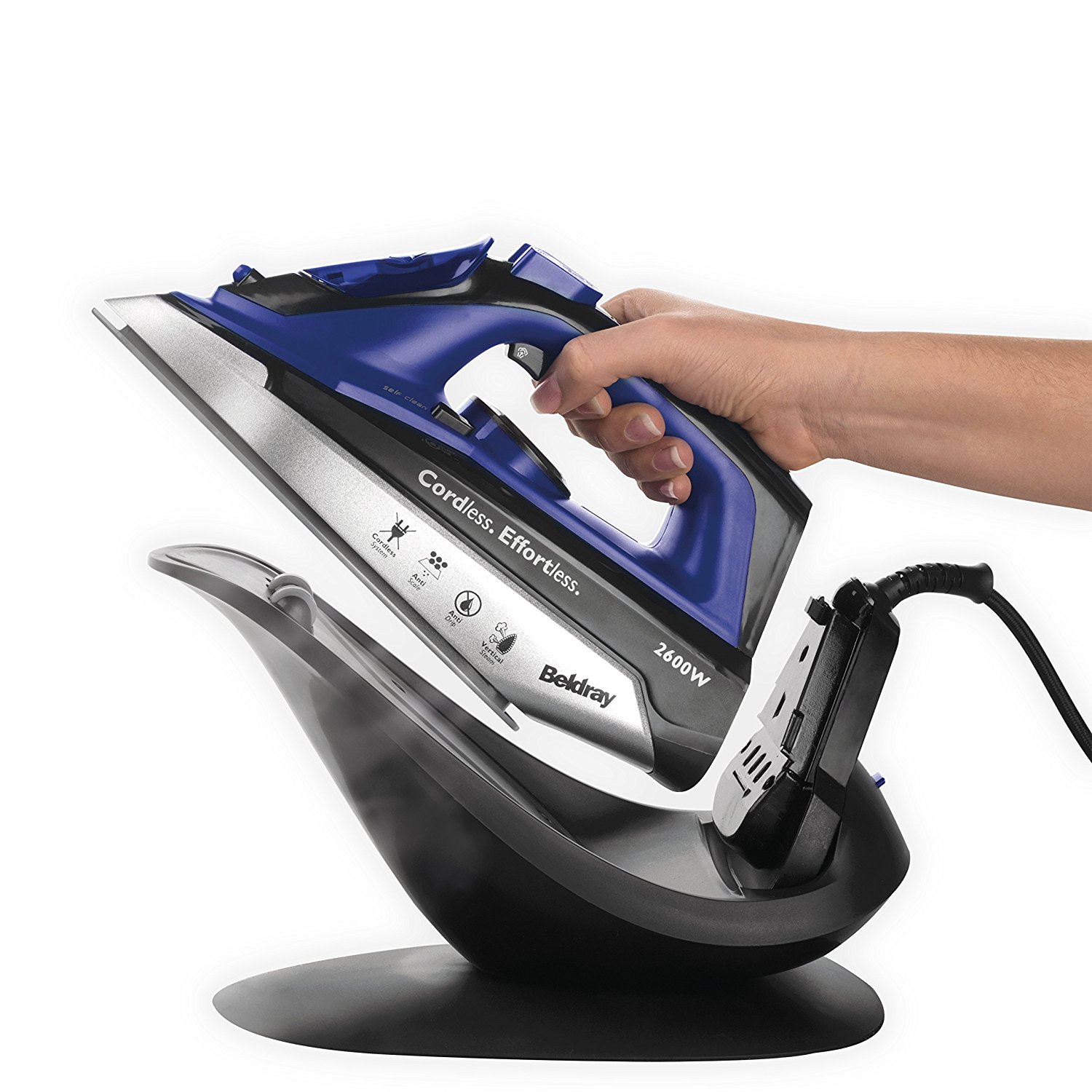 I found myself using the steam burst and water spray functions, as these are great for really stubborn creases, like a heavy courdroy jacket in the bottom a chest. There is also an anti-drip feature which prevents leaking.
I was suprised how light this iron was and it's not flimsy, it feels very well made. When I use it as a cordless the iron stays at the same temperature for a decent time, then pop it back on base section for 5 seconds and its back up to full heat.
Overall I am really impressed by this iron, I would really recommend checking it out. You can grab it for £49.99
Amazon –https://www.amazon.co.uk/Beldray-BEL0747-Cordless-Steam-Iron/dp/B077GC98NC/ref=sr_1_1?ie=UTF8&qid=1516803043&sr=8-1&keywords=Beldray+2+in+1+Cordless+Steam+Iron+%28BEL0747%29
Quick Vac Lite Corded
With Spring around the corner, everyone will be in spring-clean mode. This is a great value small vacuum cleaner. When it arrives don't be put off by the size of the box, once assembled this is a good size hoover. I found the suction to be great, and found it hard to find things it couldn't pick up and clean. It's light enough to be used one handed, and doens't kick up any fuss, just put it on the floor turn it on and watch it go.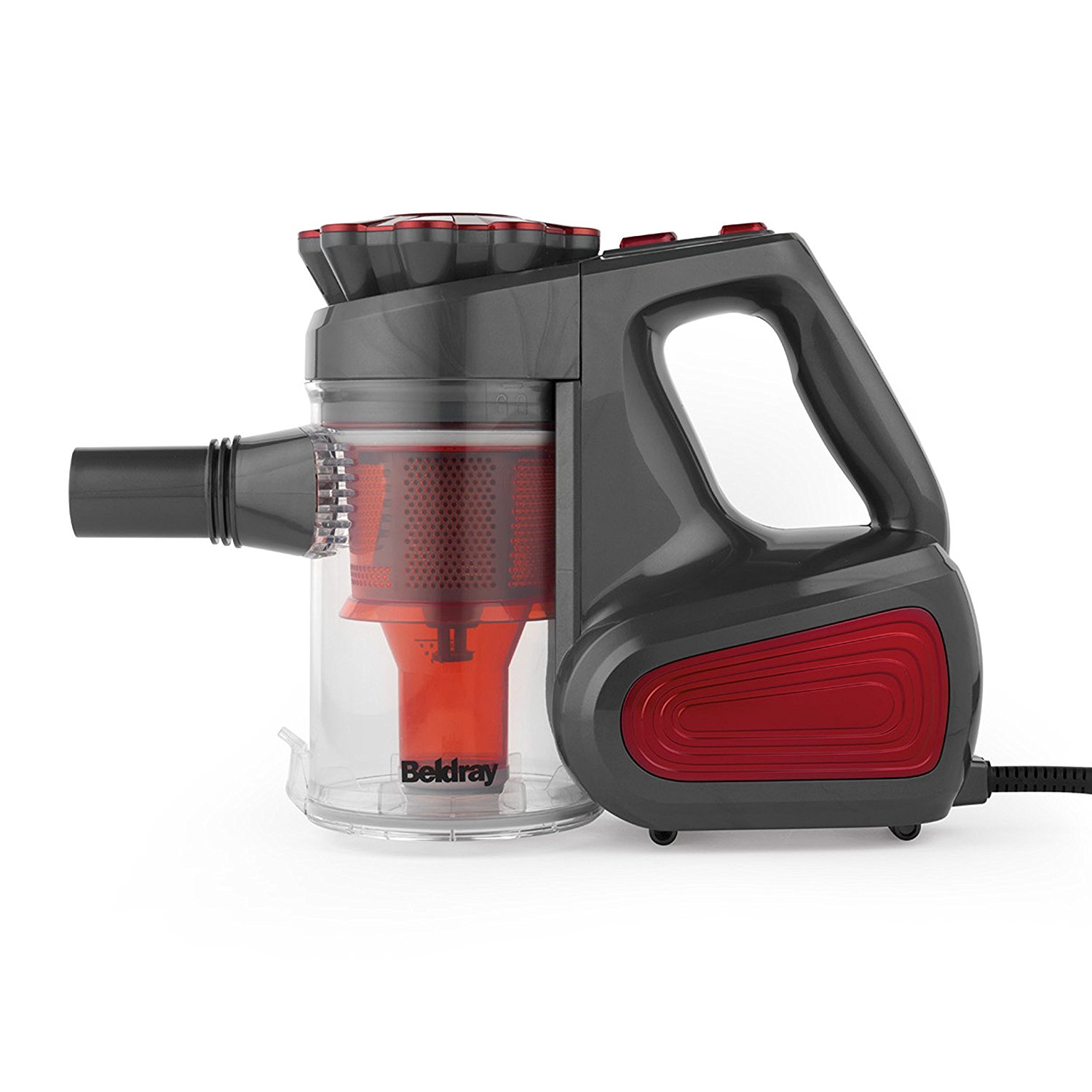 I will admit the engine is rather loud on it. But this powerful engine is what means it can pick up most dirt with no problem, so it is a very small sacrafice to make. When assembled its a great height and perfect to reach the ceiling in my flat. It has a 5 metre long power cable which allows you to clean further and an extendible tube to vacuum the floors without having to bend.
The vacuum comes with crevice and brush tools so you can clean into the corners of your home or small spaces like your car with ease.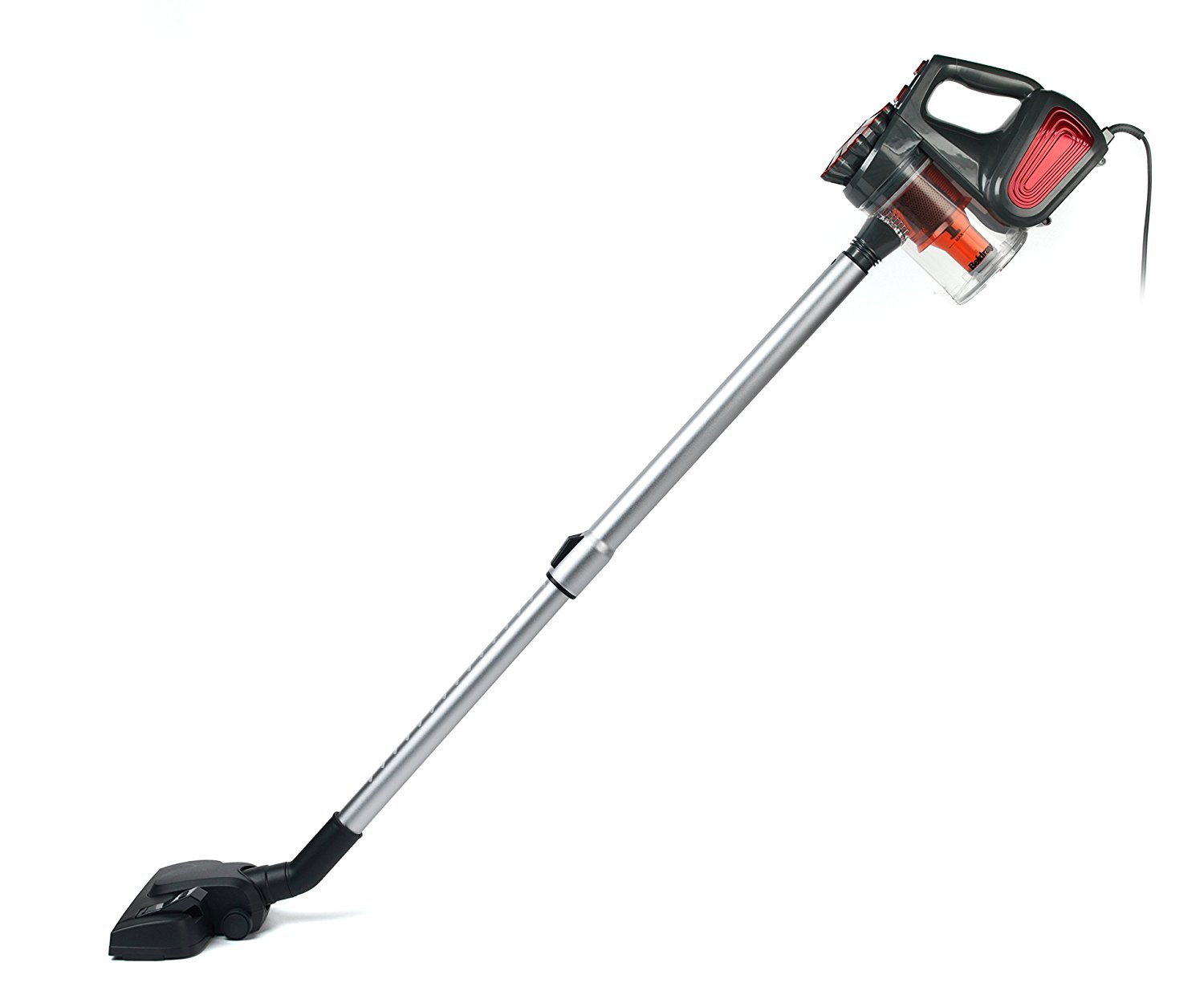 Measuring just 30l x 22w x 11.5h cm, the 2-in-1 vacuum cleaner is great if you are short of storage space as it can simply tuck away. I really liked this hoover, it may be loud, but it can pick up anything! Check it out below for only £69.99