A CV will determine whether you get that chance to be interviewed or not. Also, it will give the panelists or organization the first impression of you and assess your chances of getting the job. PaperWritten provides professional writing services and resources to help you create the most compelling CV to earn you that crucial interview. 
Recruiters receive thousands of CVs for every job advertisement. They have the difficult task of sorting these CVs and calling the right persons for interviews. How do you write a CV that will capture the attention of recruiters and give you a chance to get the job?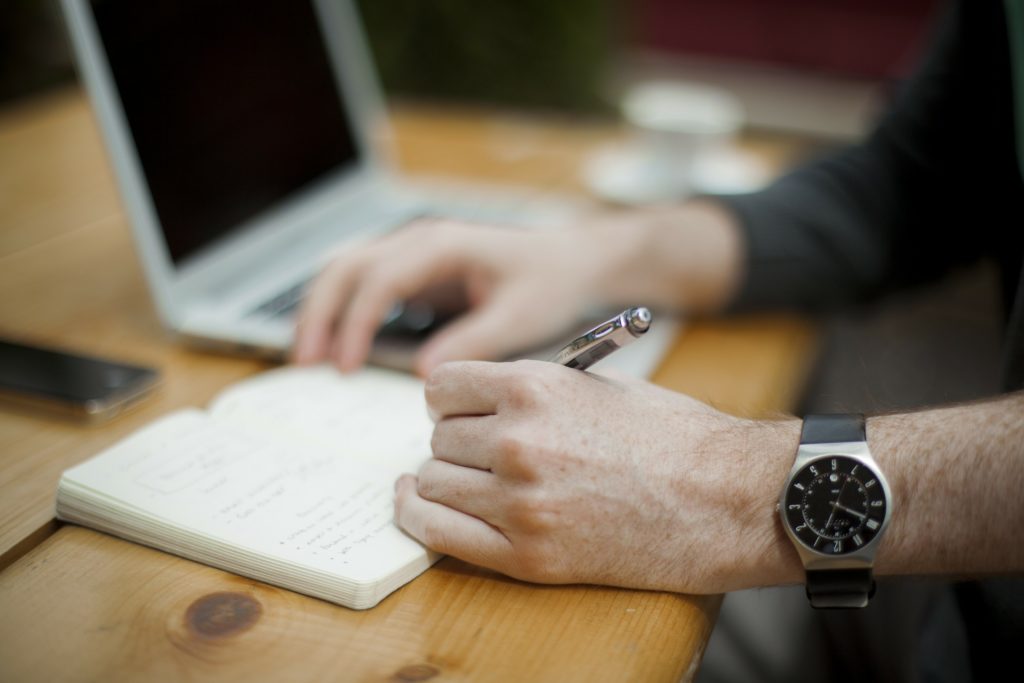 1. Be Clear And To The Point
The CV should only contain information that is relevant to your academic and professional qualification. That information should be organized in a format that makes it easy to find and digest. Recruiters do not have much time to read through prose about your academic qualifications. Only applicants with clear and precise CVs will stand a chance of getting employed. 
Organize your CV in sections, each highlighting academic achievement, and qualifications at different stages. You may want to include highschool qualification as a segment on its own, college education and any other course or qualification after college. That allows the assessing panel to jump straight to the area of interest. 
A good CV captures the latest qualification at the beginning, allowing others to follow from the most recent. Most employers are interested in candidates with the latest skills and techniques. Although you were good in high school, you are more valuable when the employer looks at your college qualification. It is this recent qualification that indicates your suitability for the job. Include headlines, bullets, and bold highlights that make it easy and catchy for the eye of the shortlisting panel. 
2.Include Catchy Keywords
There are specific keywords that the recruiting panel is looking for in your CV. These words must feature prominently and in sufficient numbers. The keywords form part of qualifications that were included in the advertisement. They relate to particular academic qualification, experience, skills, and capabilities. 
The best-designed CV is a response to the advert that was made. If, for instance, a company is looking for a marketing manager, they will indicate the degree course, years of experience, the field of expertise, and particular skills, among other requirements. Information on these requirements must feature prominently on your CV. It should not take too long to find this information. Recruiters are not that patient to search for the information. They will pick CVs that display such information in a friendly manner. 
Keywords are important for CVs sent through digital platforms. Recruiters will not look at the entire CV. They type words that are related to the required skills set. The CVs that pop out during this exercise will be considered. If your CV does not feature these keywords, it will be skipped, denying you the opportunity regardless of your qualification. 
3.Substantiate Your Claims 
CVs are usually rosy with claims of achievements in school and previous employment positions. However, a lot of these claims are so generic that anyone can afford to add them to their CV. Everyone will claim to be attentive to details, able to hit targets, and help organizations meet their targets. Unfortunately, that is not good enough or even slightly convincing to recruiters. 
Provide a detailed description of your achievements and accomplishments if they are to appear on your CV. For instance, you might claim to have been the leading salesman in your previous position. Indicate the figures you hit and references like newspapers mentions or awards that can verify your claim. If you helped an organization grow its loan books, indicate the percentages or margins you are referring to. That gives recruiters a better picture of your performance. It also provides them with the opportunity to verify the claims and therefore confirms your suitability. Do not make generic statements that are impossible to substantiate. 
4.Hobbies Are Important 
A lot of applicants throw in a few fancy words on to the hobby section, not knowing that it has an impact on their performance during shortlisting. Pay attention to what you indicate on the 'hobbies and interests' sections because it determines your potential to secure the job. Applicants who use this section productively can reap incredible rewards through the recruitment process. 
The "hobbies and interests' sections give recruiters an idea of your personality. Today, there is a lot of attention on who you are at work because it will translate into organizational synergy. Some traits would fit into a particular work environment and not another. That means that the recruitment panel will choose a person whose hobbies help them become a better employee for fellow workers and clients that the organization will be serving. 
5.Talk To Your Referees First 
Referees included on the CV will either make or break your chances. Have a conversation with them regarding the application you make. Only add a referee if they accept your request. You should only add referees who can send a favorable comment about your work. Immediate bosses might not be the best choice because they are afraid of losing you. Choose a person who is conversant about your career goals and also encourages you to pursue these goals. 
Get professional CV writing assistance to make your CV captivating and increase your chances of securing the job. These CV writing professionals understand the latest trends in the market and will guarantee the best CV. Do not miss an opportunity to impress your potential employer with a professionally written CV.