In this online world, internet service has risen to the ranks of electricity, gas, and water as essential home utilities. But unlike the others, where you only pay for what you consume, internet plans have fixed monthly fees. This means it's easy to make the mistake of getting an internet plan that's way above your needs, resulting in extra monthly costs you could've otherwise saved.
With various internet providers in the market today and depending on where you live, choosing one that is affordable, fast, and reliable can often be challenging. As such, this article aims to help, offering tips and advice for finding cheap internet in Whitby if you're in Ontario for your home.
Determine Your Needs
If you're looking to trim spending on internet bills, taking the time to analyze your needs and usage gives you an idea of the speed and features you need from a provider. For reference, you can use the guide below:
Working from home: For browsing, cloud-based office tools, and video conferencing, internet speeds of at least 2 Mbps.
Streaming: For YouTube, you need at least 1.5 Mbps. For HD shows on Netflix, you need 5.0 Mbps.
Online gaming: You need at least 3 Mbps upload speed, and 5 Mbps download speed.
Take note that the above estimates are for one device only. As such, you also need to consider the number of devices, how many people will be using the internet simultaneously, etc.
Research Provider Reliability
Once you determine your internet requirements, find out about the different providers' reliability, particularly in your area. Asking your neighbors what provider they're using is a good starting point, as the feedback is specific to your location.
When doing so, consider asking about the following:
How reliable is the service? How many people are using the internet at home?
What issues have they encountered? How often do these occur?
How is the provider's customer support?
Have they heard of other promising internet providers catering to the area?
It's also best to get additional info online, like reviews and feedback, to get a broader perspective of your options.
Check Availability
If you decide to go with a different provider than what your neighbors are using, contact them about service availability in your area. There are instances when plan availability depends on the subscriber's address.
Ask About Plan Specifics
You can start narrowing your internet plan choices from the usage estimates noted earlier. However, it's still best to ask about the plan specifics.
Considerations you need to ask your preferred service provider include the following:
Plan Features: The number of internet providers in Whitby means companies need to be creative in enticing subscribers. As such, ask about other plan features apart from the monthly service fees. These may include free installation, modem and router inclusion, satisfaction guarantee or money back, and free calls across Canada, to name a few. There may also be features like parental controls, cloud storage, and network security software. While adding these can add to your monthly bill, some of them are well worth it.
Data caps: As mentioned earlier, some providers set usage limits. Hard caps mean you'll be charged extra when you go past the set limit (or have your service cut off), while soft caps mean they may throttle the speed once you reach the limit. In some cases, most providers advertise no data limits, but their fine print indicates throttled speeds.
Contract: While some providers offer non-contractual services, most will tie you up for a specific period. During that period, subscribers are usually not allowed to downgrade plans. As such, ask how long the lock-in period is, what happens if you need to get out of the contract, what other fees apply, and its terms to know exactly what you're committing to.
Upfront costs: This could include installation costs and router and modem rental fees.
Hidden and overcharges: Check out the provider's bundling options if you need phone and TV service. This could be a more cost-effective approach.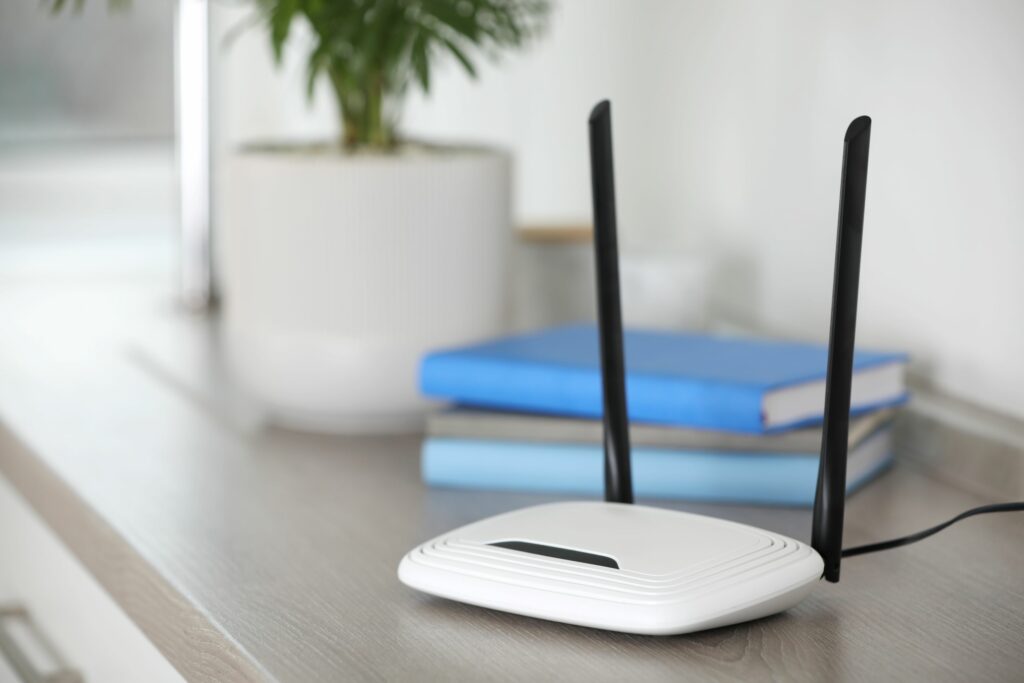 Consider Buying Your Own Modem And Router
If you're planning on staying in Whitby long-term, renting a modem and router can be costly over the long haul. Additionally, more tech-savvy subscribers prefer the customization options their own equipment allows, including the prevention of throttling speeds. But whether you plan on buying your own or using an existing one, ask the service provider about hardware compatibility.
Final Words
The cost of internet services today can take up much of your household's budget. That said, considering these benchmarks when shopping for cheap internet in Whitby can be a good start in getting the best service for your money's worth.