Though 5G has recently become a buzzword, the depth of its impact has yet to be fully understood by the general public and specific industries. 5G, which stands for fifth-generation wireless, is the most cutting-edge development yet in mobile technology.
The promises of the 5G network have been vast. Not only will it perform faster than its 4G/LTE predecessor, but this speed will be widely available to anyone who has a mobile device. Since Huawei and Samsung launched their 5G networks in 2019, mobile-based marketplaces have improved.
However, 5G isn't available across all networks yet, and not every location has equal access. Currently, there's a significant portion of 5G users based in North American and Asia. By 2025, it's estimated that around half of all mobile users in Asia and North America will be using the 5G network.
It's clear that when it comes to personal mobile usage, 5G is the future. Not only does it allow for a stronger connection and speedier results no matter what a user is streaming, downloading, or viewing, but it's also begun to revolutionize the mobile market from a business standpoint.
Now that connections are stronger and more reliable, certain groups can offer a higher standard of service. Right now, global leaders in autonomous cars, remote surgery, and automated manufacturing are all looking at 5G to boost quality and productivity for their services. 
However, there's another industry that's taken to 5G to improve its live features: sports betting. Though in a decidedly recreational realm compared to self-driving cars or a medical procedure, 5G is revolutionizing the way people bet on sports.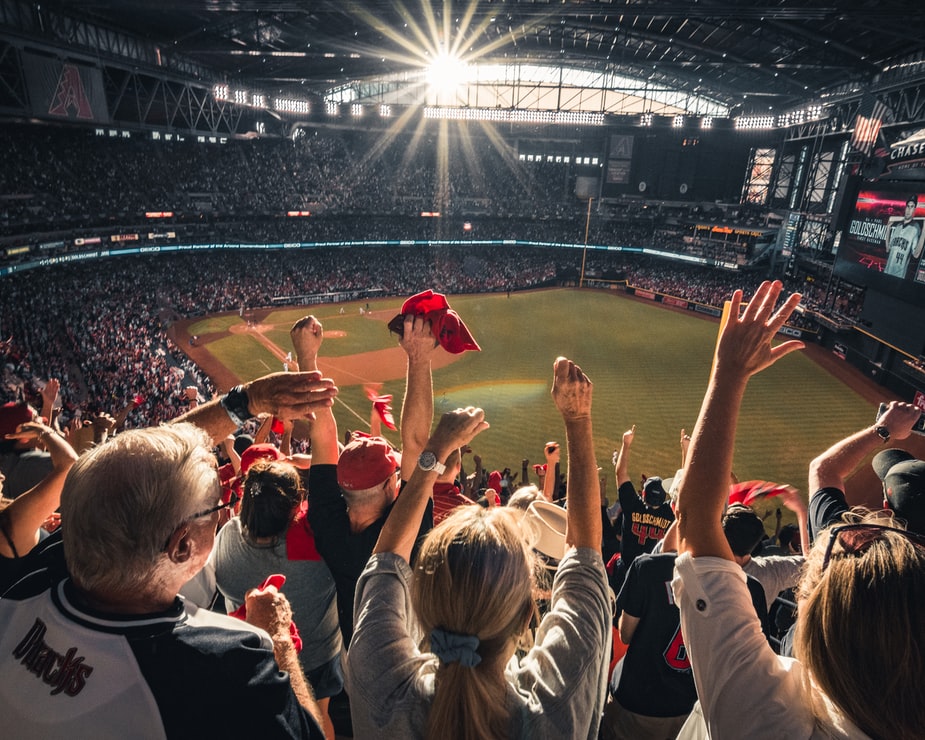 Revamping Live Betting Features
Now that many users are connected to a 5G network, sports betting's live features are nearly seamless. When it comes to the industry's leading bookmakers that offer free bets, live betting on prop or totals bets are both very popular. This means 5G not only streamlines the betting processes from a connectivity standpoint, but allows users to adjust their bets according to live play—second by second.
Normally, network connectivity isn't an issue when it comes to placing a live bet. In fact, wagering on a mobile device doesn't require too much bandwidth. However, the transference of all the data associated with that mobile betting app does require an astronomical amount of bandwidth.
For example, when a user places a live bet at a football match, they aren't simply wagering in a vacuum. Rather, they need to have access to the platform's live analysis, data, and odds updates minute by minute. Unfortunately for users, the app must also perform this transfer while it simultaneously coordinates thousands of bets across thousands of marketplaces.
5G helps resolve this problem by helping sportsbook platforms streamline copious amounts of data that update second-by-second and still allow timely user participation. 5G allows for high-volume communications that can be streamlined in a stadium—or wherever live bets are taking place.
After all, a live or prop bet is exciting because of this dynamic nature. However, if a platform is overloaded, these features aren't available and user participation tanks. Currently, service providers are attempting to address these concerns.
A recent Zion Market Research report estimated that global sports betting will take in around $155 billion in revenue by 2024. This makes 5G connectivity in the realm of sports betting a huge deal for investors looking to get in on the action.
In fact, AT&T and Verizon Wireless are the two latest corporate giants to begin looking at expanding into the realm of sports betting.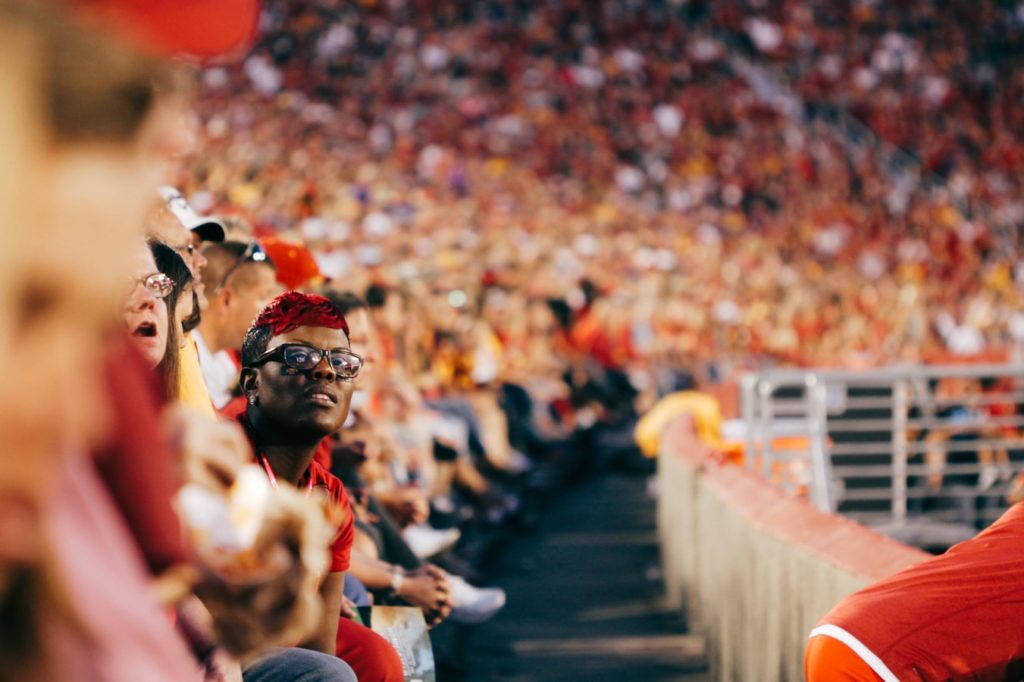 User Concerns About Connectivity
Currently, mobile betting remains the preferred method for wagering with sportsbooks. A recent survey conducted by Paysafe Group, a multi-national secure payment company, revealed that mobile activity accounts for 37% of sports betting in the US, Germany, and the UK, compared to 31% on computers and 26% in-person.
Unilaterally, mobile betting is the future of sports betting. In the same survey by Paysafe Group, it was also revealed that users prefer to engage with sportsbooks on a mobile device due to the freedom of placing a bet anywhere.
Another major allure of mobile sports betting is the platform itself. Mobile apps are often a simple and straightforward way to place a bet, with plenty of in-app information about the basics of betting that refresh the mind.
One important facet of the freedom of a 5G network is the ability to place live-play bets. As aforementioned, live and prop bets are dynamic and will change throughout a given game, meaning that punters need access to updated information constantly.
Viewed from a business standpoint, 5G should streamline live betting. However, from a user standpoint, concerns vary. Of the group surveyed in the Paysafe study, 22% said they lacked confidence that their mobile device could place a bet in time; 19% doubted the connectivity-readiness of their mobile device; and 18% felt they lacked vital, live information that would inform their bet. 
In total, the study revealed that 31% of punters prefer not to place any bets live, despite the fact that 52% of those interviewed said that having the option to place live bets would improve the overall experience of the game they're watching or attending.
Net Neutrality in the US
In the United States, the 2018 Supreme Court repeal of the PASPA law allowed for states to begin regulating sports betting along with their gaming market. Since then, the US has slowly seen a rise in mobile betting that's expected to boom.
However, at the same time that PASPA was repealed in 2018, so was the net neutrality law that required all ISPs to treat data on the internet in the same way. Since net neutrality was repealed in 2018 at the federal level, ISPs have the option of staggering charges for stronger connectivity.
Though many states have opted to protect local and statewide net neutrality laws, 5G-enabled networks will likely attempt to charge more for stronger connections. While the overlap of sports betting, the 5G network, and the repeal of net neutrality has yet to pass, it seems inevitable that they'll intersect at some point.
What this means is that either service providers or mobile sportsbooks (or both) will likely charge more for a low-latency connection that allows punters to bet live at games.