Having cell phones in the classroom is often frowned upon and remains one of the most contentious issues in education. When students started carrying cell phones to class some years back, many educators came out and voiced their opposition to the move. 
Since then, we have come a long way, but many teachers still view cell phones as deterrents to education. While there is a good reason behind this, these gadgets have also proven beneficial to the learning process.
Below, we look at 6 ways students can use their cell phones to enhance their education. Let's get started.
Creating Videos for School Projects
Students can use their phones to create videos for various school projects, thereby showcasing their creativity and knowledge. They can use these gadgets to develop their videos from scratch, edit, and even join different footage together. Smartphone videos are an excellent way to showcase historical reenactments, tutorials, book reviews, etc.
Accessing Educational Resources in Real-Time
Many students today use their cell phones to access educational resources easily and conveniently. These devices are an ideal accessory for learners who require extra hours to learn anything from civics or social studies to English, mathematics, or language. Phones are particularly ideal than PCs since you can use them whenever and from any comfortable location. Learners can keep learning on buses, trains, and even during their spare time while on school trips. 
When students are sure of access to educational resources and websites such as top essay services like these on apnews.com, they can take better charge of their education. In turn, this makes the learning process more effective. 
Accessing Information
Today's learners use their cell phones to access information related to their studies. With these gadgets, students can log on to various platforms and forums to access pertinent information such as assignment due dates, appointment dates, and so forth. 
For example, educators can create Twitter feeds for their classes where they post assignments and due dates. Students can then log on to their Twitter accounts to view this information and stay connected with their peers.
Moreover, learners can post questions on a class Twitter feed, and their educators can respond during classroom sessions without revealing students' identities. Educators can make this process easier by creating hashtags that their learners can use.
Besides Twitter, platforms such as Facebook can also come in handy when it comes to enhancing education. Students can also access websites such as payforessay.net to get useful samples that help them understand how to do various assignments. 
Accessing Online Dictionaries or the Thesaurus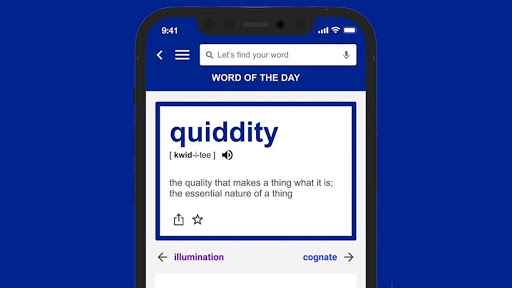 If you are struggling with the meaning of a word or would like to expand your vocabulary, your phone can be of immense help. Learners across the globe use their cell phones to access online dictionaries on the go. Better yet, they can download dictionary apps to their phones to ensure that they can easily search for the meaning of problem words and phrases. Doing this ensures that students can always double-check various words before writing their essays, research papers, dissertations, etc.
Getting Assignment Help
As a student, you are bound to have problems with some assignments during your studies. Luckily, your smartphone can quickly come in handy and help you handle any stressful academic tasks, from coursework or lab reports to dissertations or essays. For example, you can turn to online services that write essays for money  for professional assistance with a troublesome composition. Alternatively, you can use your phone to connect with a tutor or lecturer for guidance on how to handle your assignment. 
Collaborating with Fellow Students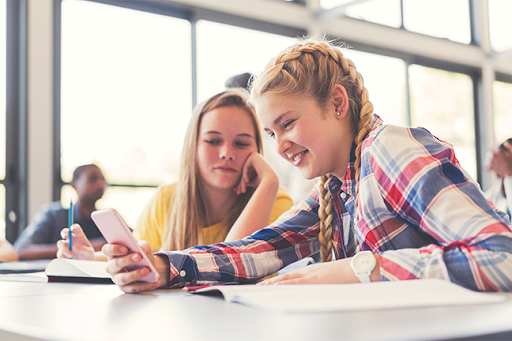 Mobile phones allow learners to collaborate easily and conveniently. Students can form online discussion groups where they can collaborate on group assignments and other joint academic papers. For example, with Zoom, students can lead themselves through classes and discussions, continuing the learning process away from the physical classroom. 
Cell phone collaboration can boost student participation, ensuring a more effective learning process. It allows the "shy" students to air their voices remotely, away from the glaring eyes of fellow students and educators in the classroom. For example, a student might find it easier to share their opinions on Twitter than in person during class sessions. 
Final Words
These are some of the ways students can use their cell phones to enhance their education. As we head into the future, we can be sure that learners will discover more ways of leveraging their phones for the benefit of learning. If you have comments on this topic, feel free to share them with us below.