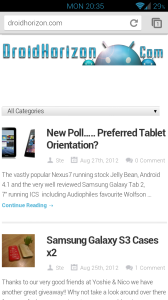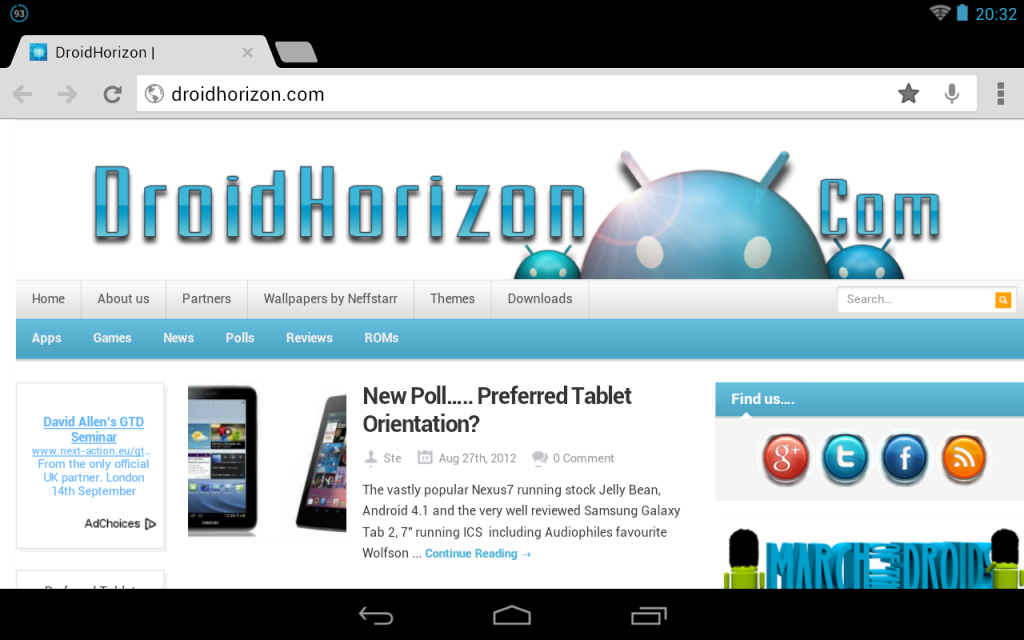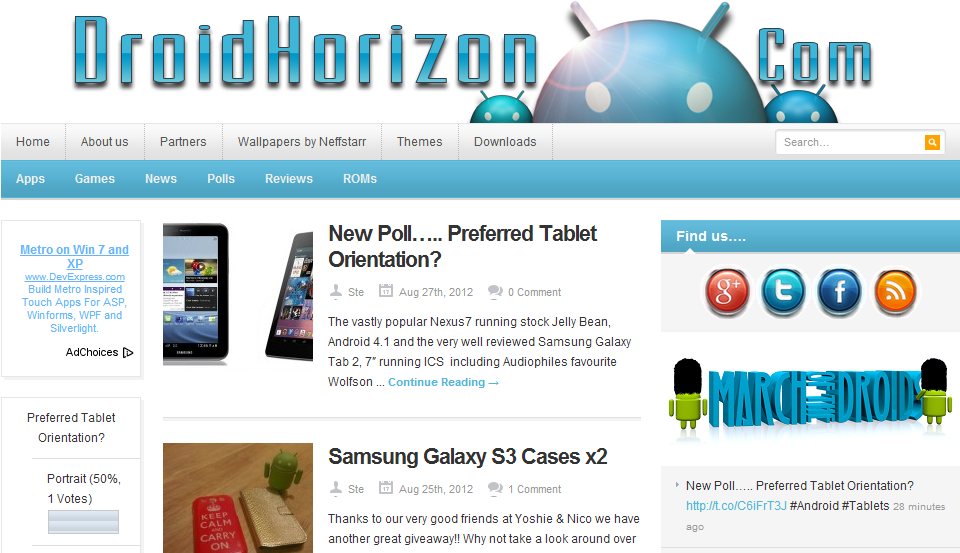 We tried to design DroidHorizon to be used across all devices. Be it your phone, tablet or PC. I think we have achieved that.  On your…
Phone you get the basic post categories. No ads, fast, clean and easy to read. We have ran tests and everything loads well and pretty fast, if we do say so ourselves.
 Tablet view is identical to the PC experience where everything scales well and looks good with posts, news and tabs easy to find.
  PC Which most of our visitors seem to use, we can tell, speaks for it's self.
Just thought we'd share what we had worked on to make this place enjoyable and easy to use. We welcome all visitors to our various tabs for Wallpapers, Themes, Downloads or whatever.  Please share your thoughts if there's something you'd like to see here or maybe you'd like to use DroidHorizon to write about something you feel passionate about? We were built for openness as the about us has said from the very start. We'd also like to thank our followers on Google Plus and Twitter for interaction and entering our giveaways. Hopefully more to come… Also see the latest here for a couple of Samsung Galaxy S3 cases, UK ONLY.
Thanks for taking time out to read our posts and we hope you have a nice evening, with whatever you may be doing.
Comments are welcome here or on our Google Plus Page