ALLDOCK Walnut & Black Charging Station Review
If you're like me, then you will have a lot of devices. This means they are probably sticking out of every spare plug in the house. I love the idea of having a central hub where all devices can go and charge together in harmony. The ALLDOCK provides a great solution, allowing you to charge multiple devices at the same time, while adding a bit of class in the process.
The ALLDOCK is essentially a hollow box that conceals your USB charging cables. But the hollow box is made out of a nice looking Walnut wood. It also comes with cables with the box, but I don't know anyone who doesn't have about 20 laying around the house, or in "that" drawer. The top of the All-Dock with the slots can be lifted out. Inside the box, you find a row of four or six USB jacks. That's where you connect your cables.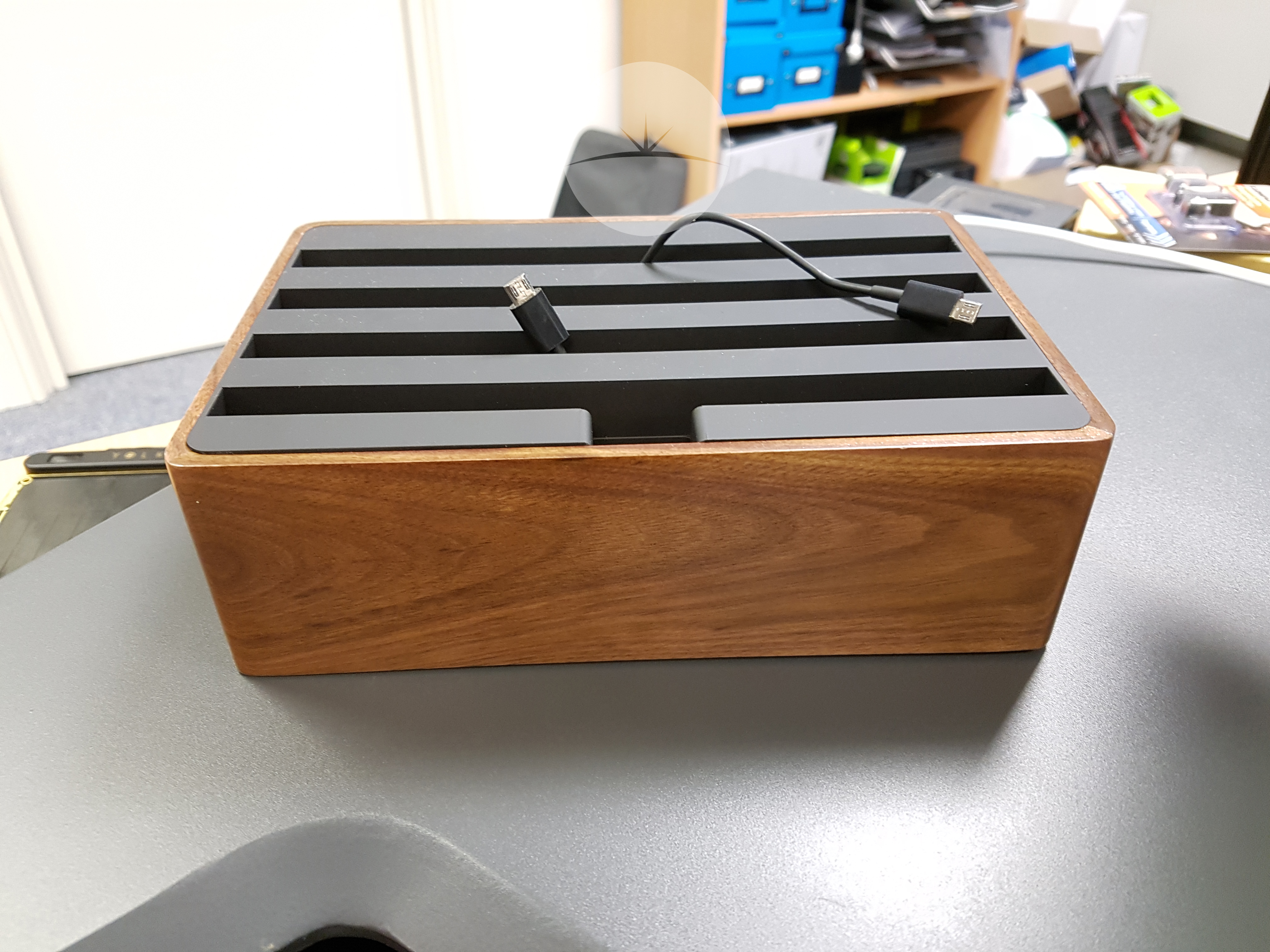 Threading the cables through the openings in the top deck is easy to do. After putting the top back on, you can then plug the single power cord into the wall. A nice touch is the power cable is very long, and means that you have a good chance of finding a good spot for it.
Now my only slight problem with this is that each time you want to charge your gadgets, you have to find the correct cable and connect it manually with both your hands. That does take a lot of the magic out of the All-Dock, though doesn't take away from the look of it.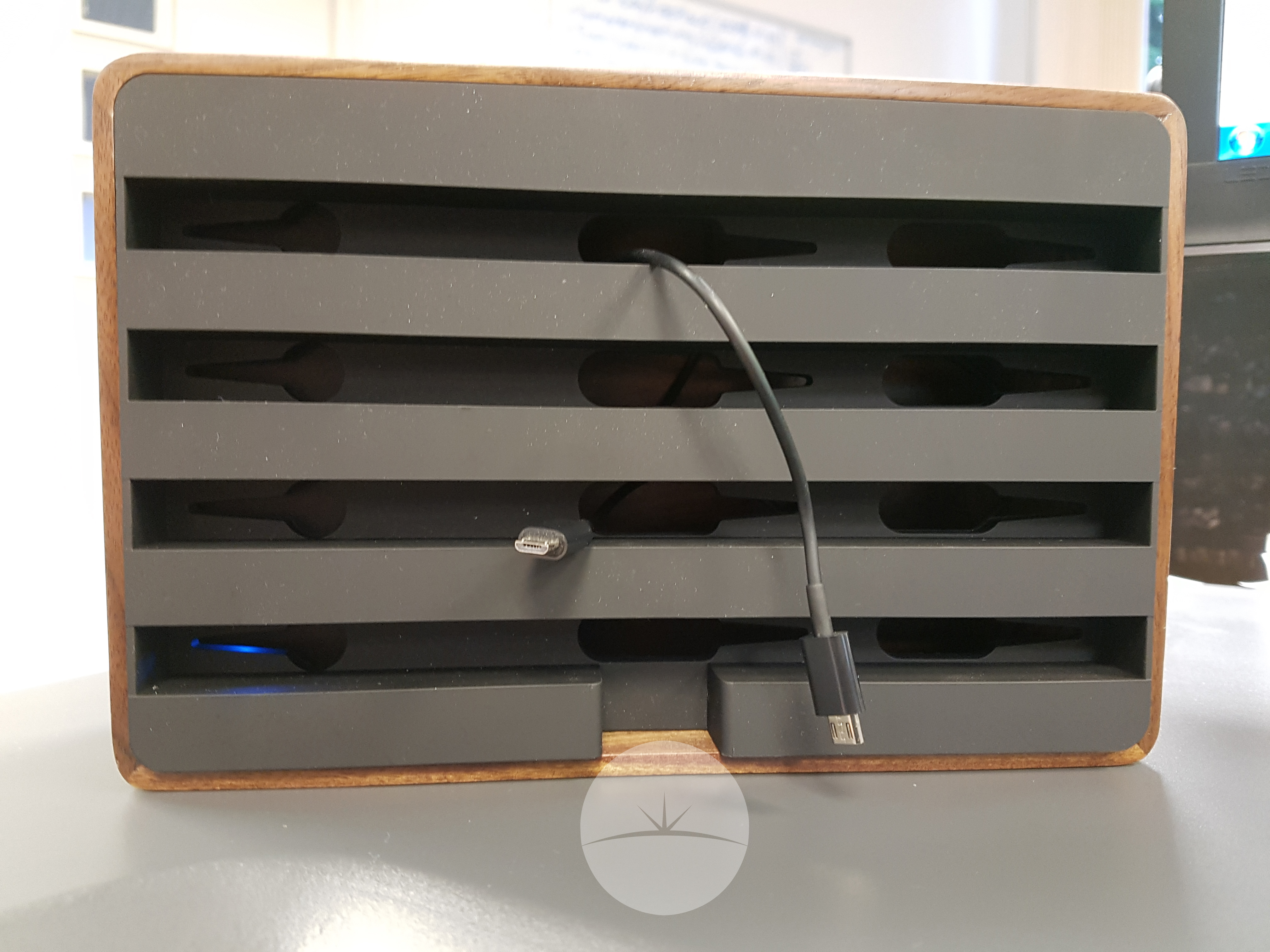 The All-Dock conceals the tangle of wires. I can use it to prop up my gadgets, horizontally or vertically, so I can use them while they charge. It also slightly amplifies music from my S6 Edge as the speaker grill is at the bottom of the device.
I also found the dock charges devices quicker than the £2 plug chargers you can buy. My S6 Edge charged in a couple of hours, which was quite good.
Fine walnut wood and high-quality ABS plastic with a specially refined surface
4-fold USB hub with a capacity of 2,400mA per port
224 x 147 x 65,7 mm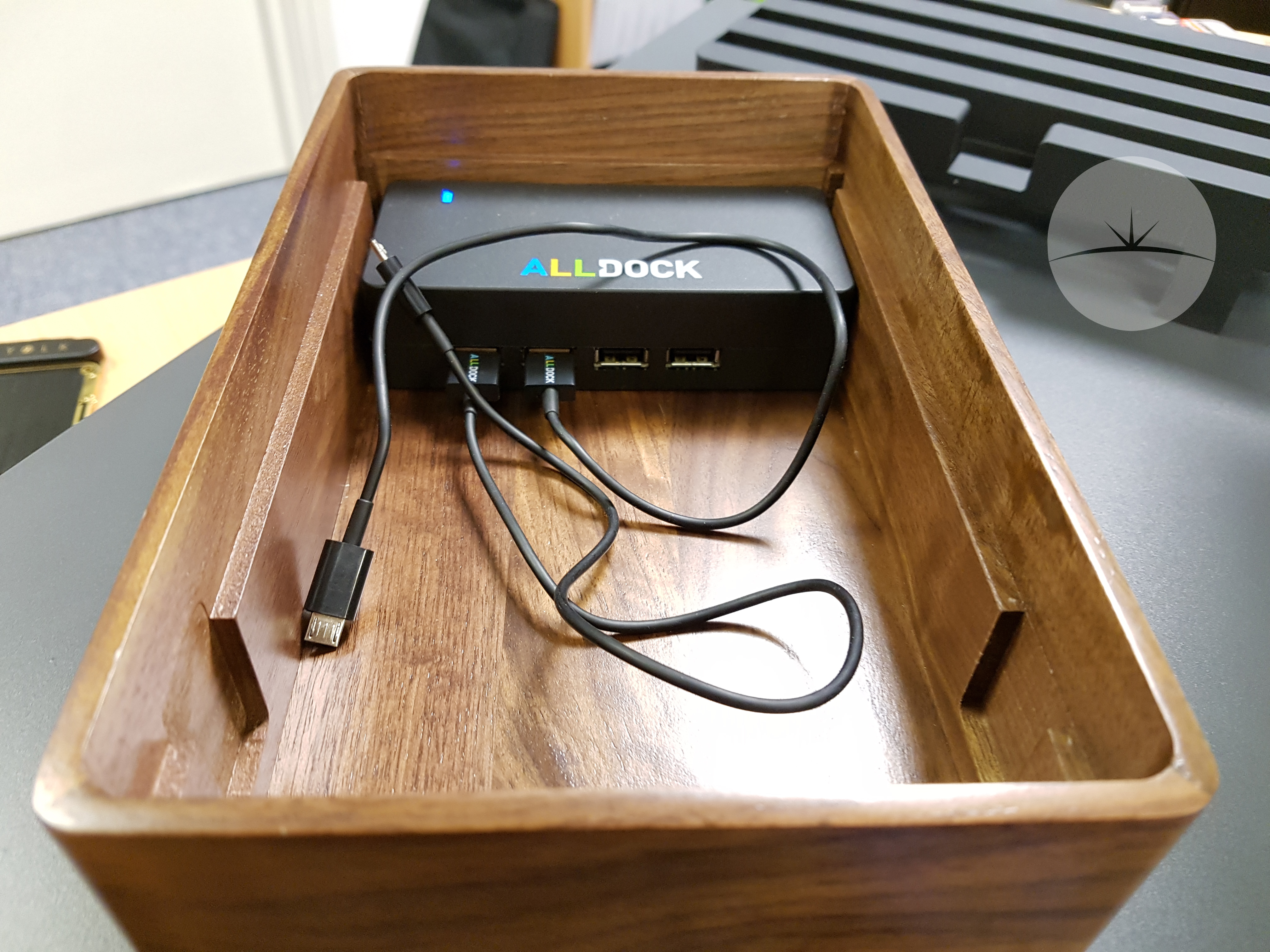 With families getting bigger, and everyone having more then one device. Docks like the All-Dock are in great demand to solve the problem of plug space. I would love to see a wireless charger version of this.
dittrich-design.myshopify.com/collections/charging-station-alldock/products/alldock-walnut-black-br-medium